Bernie Cunningham
Lead Singer & Guitarist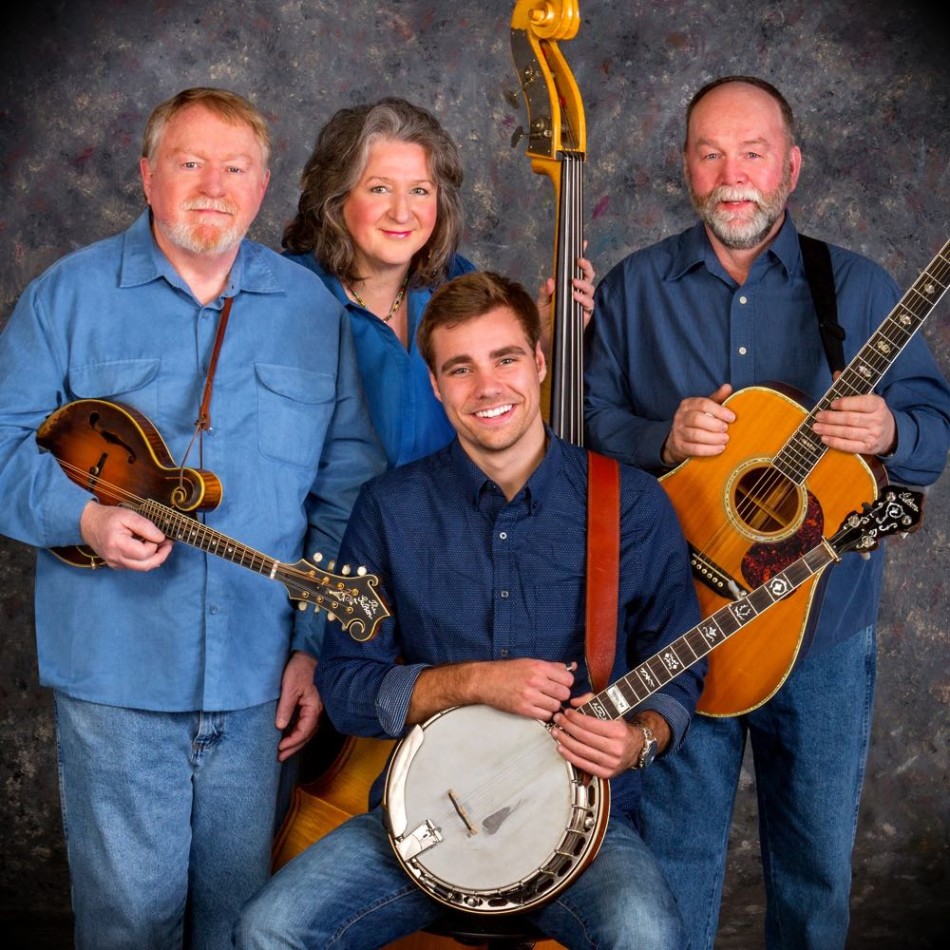 It's a Bluegrass Jamboree in Foxburg! Come on down and gather by the river as Allegheny RiverStone Center for the Arts brings back to the beautiful Allegheny River Valley the exciting and energetic bluegrass of the Allegheny Drifters in concert in Lincoln Hall on Saturday, July 18 at 7:00 PM!  You'll love their bluegrass classics, strong soulful vocals and blazing instrumentals that will remind you what country living is all about.
Bring the whole family! Tickets are $15 for Adults and $5 for students.  Children under 6 Free.
Plan to arrive early in Foxburg for the Meet the Artists Reception and Exhibit Opening of the Summer Exhibit:  From Painting to Pottery, in the Red Brick Gallery from 4:30 to 6:30 PM.
From the western foothills of the Alleghenies, Pennsylvania's Allegheny Drifters have presented their exciting style of bluegrass to audiences across the country for over a decade. Their engaging, fast-paced show with bluegrass instrumental fireworks and heartfelt vocals appeals to all ages.
Take a break from the summer heat in Lincoln Hall's air conditioned comfort and have a whoopin' good time kickin' up your musical-loving heels enjoying Bluegrass at its Best.   Bring ALL the generations of your family and your friends to this concert of joyous, toe-tapping, and soulful bluegrass music performed by western Pennsylvania's own ALLEGHENY DRIFTERS.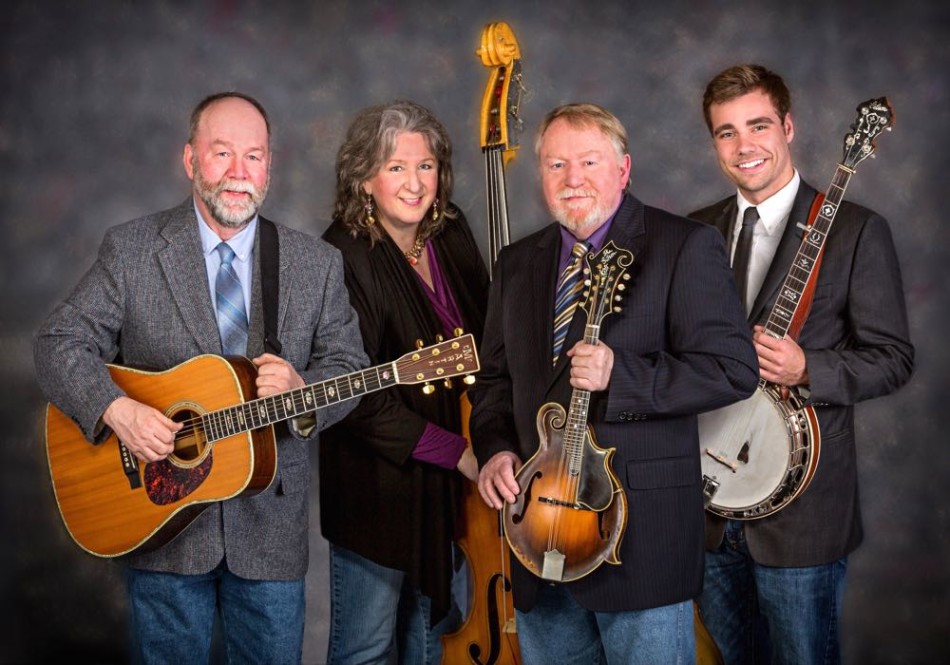 Internationally acclaimed Bluegrass recording artists, The Allegheny Drifters have earned a reputation with their superb song selection and good old-fashioned blue grass energy and drive – and they have a huge following and are audience favorites right here in western Pennsylvania, as seen in this performance at the Three Rivers Arts Festival in Pittsburgh in June of 2014.
Bob Artis and Bernie Cunningham's natural duet blend echoes the sound and feeling of the golden age of bluegrass. When joined by the high harmony of bassist Karen Artis, this band presents a warm, authentic sound that touches the heart. Add Bob's soulful retro-Monroe mandolin and Gregg Welty's innovative award-winning banjo, and you have an unbeatable bluegrass sound straight from the heart of the old Keystone State!
In response to their CD, Can't Wait, Canadian disc jockey Howard Bonner wrote, this is "a regional group who belongs on the national scene … a smooth but steadfast adherence to bluegrass music. Great CD release!"
The Allegheny Drifters are known and loved for their… "Tremendous talent and deep respect for the soul of the music they perform."  Make a night of it –  Join the toe-tapping fun on Saturday, July 18 and experience their soulful music making in Lincoln Hall at 7:00 PM – and Bring the whole family.

About the Musicians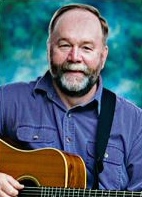 Lead singer & guitarist Bernie Cunningham has one of the finest voices in traditional bluegrass today.  A born bluegrass singer, Bernie is the product of a West Virginia coal mining family, raised on traditional music. He and Bob have performed together for over 30 years. Bernie's talents are in high demand; he's recorded with several regional bands, released a solo CD and is a gifted and versatile multi-instrumentalist. The Allegheny Drifters is the first band in which he takes center stage as lead singer and guitarist. Bernie makes his home in rural Fombell, Pennsylvania.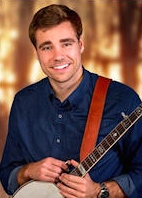 Banjo player Gregg Welty is the newest member of the band, joining in 2014. A native North Carolinian, he was raised in western New York and lived in Erie Pennsylvania while attending college. A second generation banjo player, Gregg is a veteran of the bluegrass banjo contest circuit, holding many state titles, and has placed near the top at numerous prestigious national championships. A recent graduate of Mercyhurst University, he is currently living in Pittsburgh, enrolled in the graduate program at the University of Pittsburgh School of Medicine.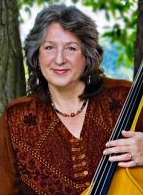 Bassist Karen Artis drives the beat with her rock solid rhythm on the upright bass and is an excellent singer whose high harmonies add warmth and depth to the band's vocals. Also a talented songwriter, she contributed the title song for the "Climb Heaven's Ladder" CD project. An award-winning designer, she handles all the graphics for the band. Karen's outgoing personality and enthusiasm both on and off stage continue to win new friends and fans for the Allegheny Drifters. A native Pittsburgher, she and husband Bob live in suburban Forest Hills.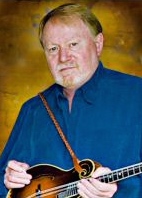 Mandolinist Bob Artis is a veteran of the western Pennsylvania bluegrass scene. Playing professionally since the early 1960s, he began a tenure with Mac Martin and the Dixie Travelers in 1968, recording nearly 80 songs for the Rural Rhythm and County labels. Bob's deep feeling for the music is reflected in his book Bluegrass, the first-ever history of the music, and in his classic modern song, "Blue Ridge". He's appeared on PBS's "Mister Rogers' Neighborhood" and over his long career, has played or recorded with bluegrass legends Red Allen, Hylo Brown, Clyde Moody and Larry Sparks.
About the Allegheny Drifters
In 2002, veteran western Pennsylvania bluegrass mandolinist Bob Artis was invited to put together a one-show-only bluegrass band to perform with the Pittsburgh Mandolin Orchestra at their debut concert to be held in April 2003. Bob's wife Karen Artis was the obvious choice to play bass, and friend and former bandmate Bernie Cunningham was called in to sing and play guitar. With the addition of Alabama transplant Jake Abrams on banjo, the Allegheny Drifters were born and were an instant hit.
At the time, Jake and his wife Lisa were busy with their own band, but Jake continued to help out on banjo when he could. In 2005, Keith Beaver, banjo picker from Leetonia Ohio was invited to join the band, and remained a popular member for nearly a decade until his departure at the end of 2013. Award-winning young banjo champion Gregg Welty replaced Keith in January of 2014, adding new depth and a touch of instrumental bravado.
Hallmarks of the Allegheny Drifters are their stunning vocal harmony and their total commitment to professionalism. Through their many years of performing they've learned what audiences enjoy seeing and hearing, and work hard to please and entertain. They are a traditional bluegrass band without being overly bound to convention or restrained by the past. Bob, Bernie and Karen, all talented songwriters, add fresh material to the band's catalog and continue to seek new ways of reaching out to audiences with their heartfelt message of real bluegrass.
The Allegheny Drifters released their first CD, Out of the Woods, in the spring of 2006. It was produced by David Mayfield and included guest fiddler Jeremy Abshire, who later went on to play with the Grascals. The project received great reviews – County Sales said "good songs, good singing, excellent listening" while Bluegrass Unlimited described it as "refined and well produced… traditional in the best possible way".
In 2008, the band released Can't Wait, featuring the outstanding fiddling of internationally acclaimed Michael Cleveland. WYEP's Bruce Mountjoy referred to the material as "great original additions to the bluegrass songbook…tasteful arrangements that make each song come alive". With a nod to Bob's catchy title tune, Bluegrass Music Profiles enthusiastically declared, "Can't Wait? Don't wait! Get it!"
Their latest project, an all gospel CD, Climb Heaven's Ladder finally debuted in 2014, delayed by a series of family losses and band members' health issues. The titel cut was penned by Karen, and once again guest Michael Cleveland provided his blazing fiddle. All three projects have been well-received by national and international audiences worldwide via broadcast radio and streaming audio.
Over the past decade, the Allegheny Drifters have earned a solid reputation as one of their region's most popular and hard-working bluegrass bands, performing at festivals, county fairs, corporate events, community day celebrations, universities, weddings, arts and crafts fairs, churches, rural grange halls and urban summer concerts.
Exciting to hear…fun to watch…the Allegheny Drifters enjoy what they do, and that joy is shared by their audiences and growing number of followers and fans.