The Civil War Colored Pencil Paintings of Amy Lindenberger
Friday, October 17 to Sunday, November 9
An Exhibit Opening on Sunday, October 19 from 3:00 – 5:00 PM

Often an artist works centers upon a theme or one medium. Given such a focus their work becomes distinctive and recognizable. During the year Allegheny RiverStone Center for the Arts, artist cooperative the Red Brick Gallery, in Foxburg hosts guest artist exhibits in the upstairs gallery. Their works many times reflect a unifying subject or approach.
At the Gallery in 2014 guests shows have been quite varied. Fritz Keck paintings opened the season highlighting historical neighborhood scenes familiar to many of Pittsburgh.  Later in Bugs and Buds Donna Edmond's beautiful botanicals and Angela Hardwick's English gardens graced the walls. In the most recent show Emlenton's Doug Elder masterfully conveyed local rural landscapes and scenes.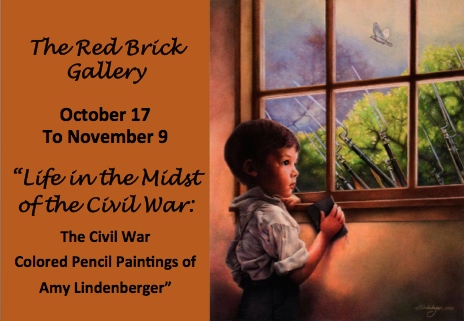 A new show "Life in the Midst of the Civil War:  The Civil War Colored Pencil Paintings of Amy Lindenberger opens Friday October 17th with poignant colored pencil paintings of the American Civil war era of expressive vignettes and faces through the intuitive and interpretive eyes of Artist Amy Lindenberger. An opening reception and meet the artist is scheduled for Sunday October 19th from 3 PM to 5 PM. The reception coincides with ARCA's Autumn Afternoon Sunday piano concert at Lincoln Hall at 2:00 PM featuring Gayle Martin Henry.
Ms. Lindenberger is an Ohio native with a Bachelor of Fine Arts degree in Drawing from the University of Akron (OH). In a 15-year span she worked as a portrait artist, completing over 600 privately commissioned portraits. In 1985 she opened The Linden Tree Fine Art Studio in North Canton, OH, offering adult drawing classes, instructions for teens, and children, and special focus workshops in drawing.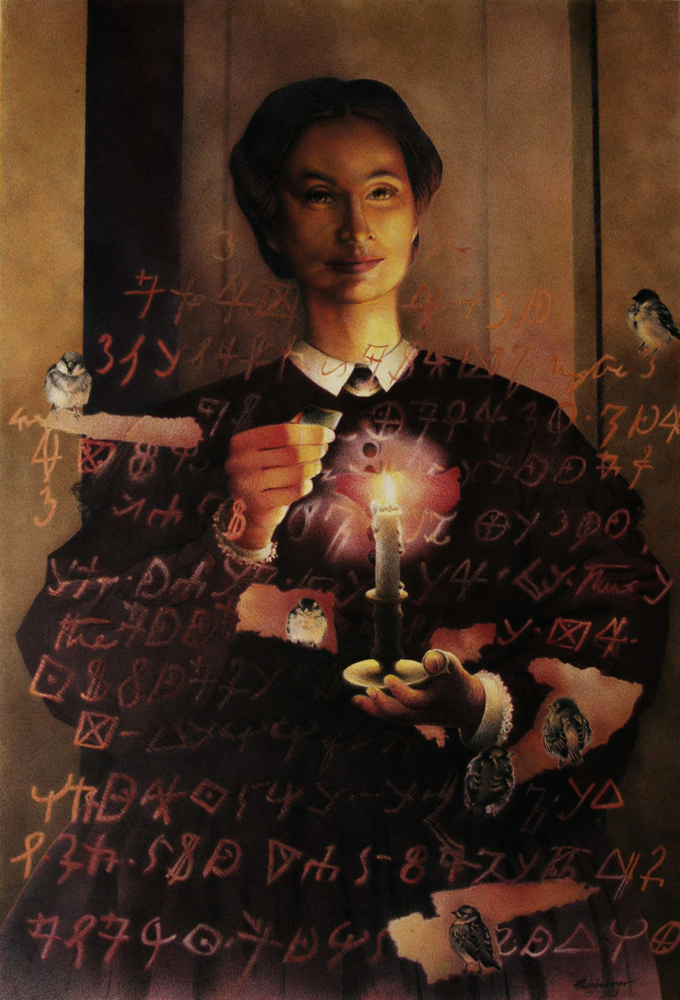 In 1996 Amy began pursuing her dream by combining her experience in depicting human expression and emotion with her lifelong passion for the Civil War era. The culmination of this effort can be seen in Beyond the Battlefield, a series of large-scale colored pencil images which focus on the war's effect on the citizen-soldier, his wife and children, and society as a whole.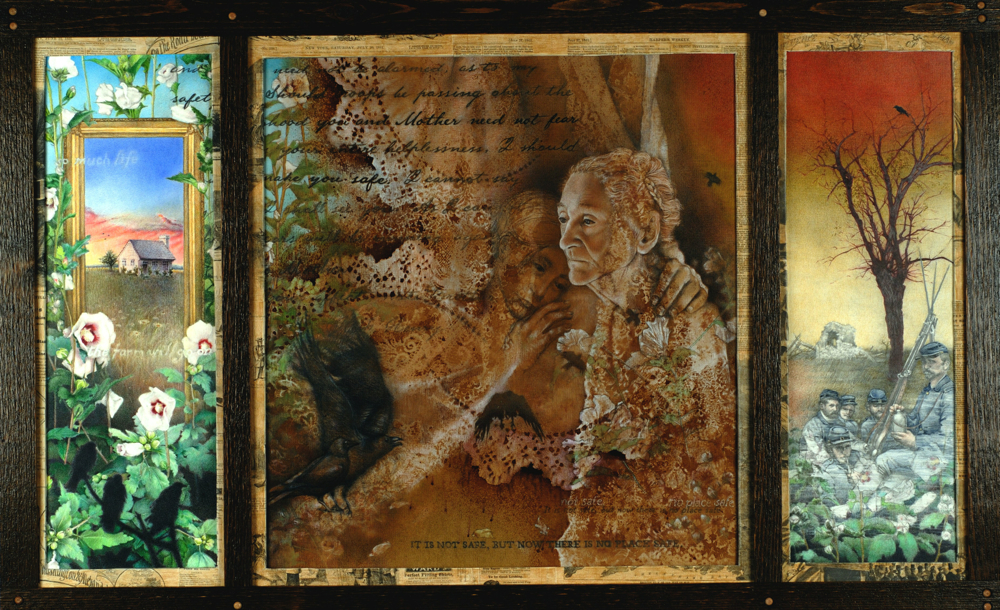 Amy's work depicts with great sensitivity these personal realities of the Civil War, and complement battle scenes and high drama depicted by other Civil War artists.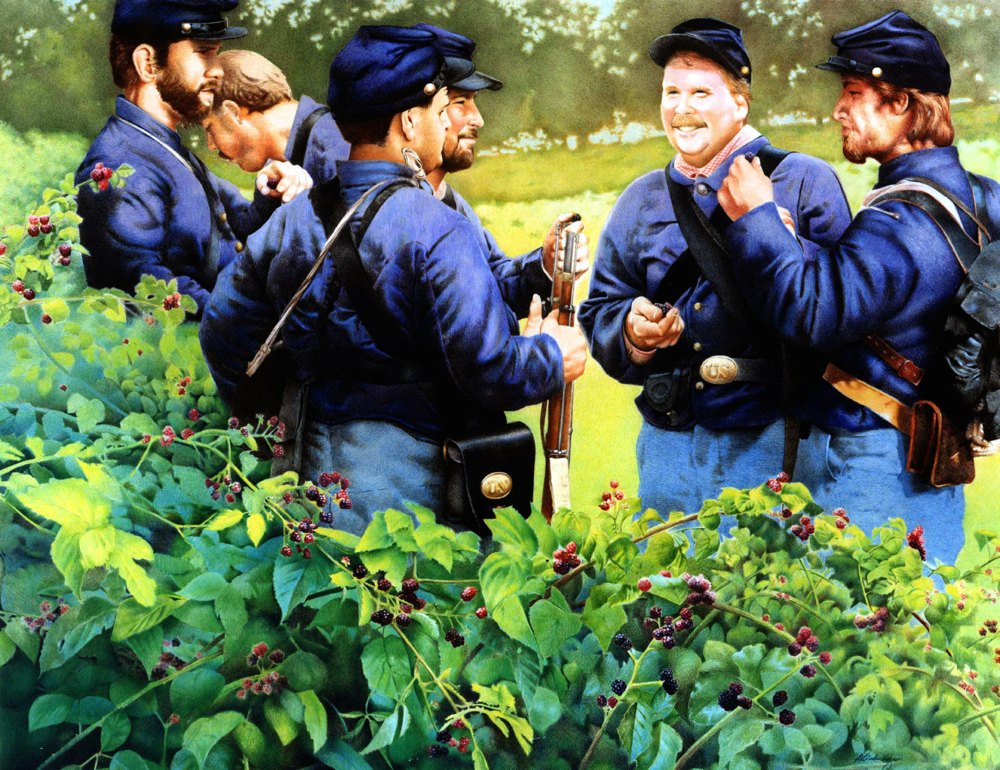 From 2004 to 2013, she owned and operated her Civil War Fine Art Gallery & Studio in Gettysburg, PA.  She currently is part of a six-artist co-op, The Drawing Room Gallery at the studio.  Amy is a member of the faculty of the Botanical Art and Illustration Program at Phipps Conservatory in Pittsburgh, PA, providing instruction in colored pencil techniques for use in botanical art.
Amy is a charter member of the Colored Pencil Society of America (CPSA). She has shown her work in a wide variety of local, regional and national exhibitions, receiving numerous awards. Her work has been included in six internationally-distributed books, and will appear in a seventh, Incite 2: Color Passions in fall, 2014.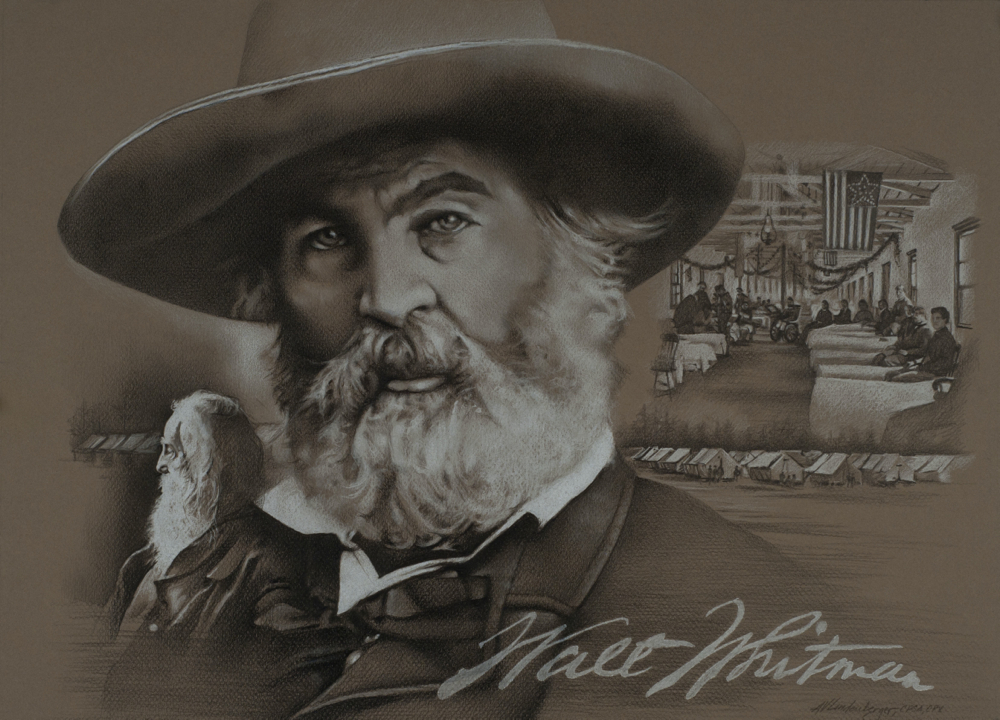 Beyond the Battlefield has been exhibited in various solo shows, in North Canton, OH, at Harrisburg Area Community College, at the Gallery at Westminster in Pittsburgh in 2012 and in Chambersburg, PA in 2014. Amy was the featured artist at the 2004 March to Destiny Civil War Encampment in Shippensburg, PA, and served as a lecturer at the Women's History Symposium in Gettysburg.
Allegheny RiverStone Center for the Arts established the Red Brick Artist Cooperative in 2011 to provide area artists a suitable venue for the display and viewing of their works and a consignment sales outlet for the members. The artists volunteer their time to have the space open to the public. The Gallery's home is a charming and historic 135 year old building that was once the business office of the Fox family from Philadelphia and the namesake of the Foxburg village. It was attractively restored in 2004 by its current owners, who are also ARCA members, and became known as The Red Brick. The building also serves as the office of the Allegheny RiverStone Center for the Arts, a regional non-profit organization fostering the performing arts in the northern Allegheny River valley and encouraging local artists' efforts.
The Red Brick is located at 17 Main Street in "downtown" Foxburg and is open on weekends. Store hours are Friday 3:00 PM to 8:00 PM, Saturday 11:00 AM to 8:00 PM and Sunday 11 AM to 4 PM.  To reach by phone during open hours call 724-659-0003.