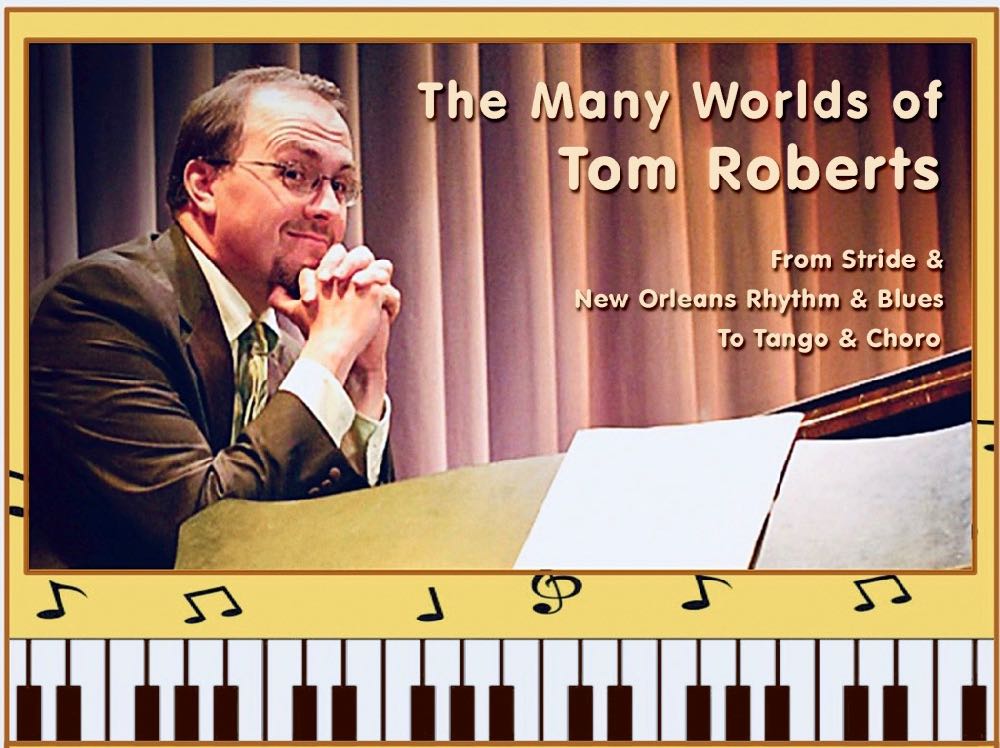 " … In our humble opinion Tom Roberts is without question one of the finest pianists today in the exciting Harlem stride piano style…"          JazzBeat Magazine
Allegheny RiverStone Center for the Arts brings back its long time friend and audience favorite in "The Many Worlds of TOM ROBERTS:  From Stride Piano and Virtuosic New Orleans Rhythm & Blues to Tango and Choro" on Sunday, May 2 at 2:00 PM in Foxburg's Lincoln Hall.  ARCA is grateful to Dr. Arthur and Marybeth Steffee for their generous sponsorship of this concert of Tom Roberts, a long time friend of ARCA's founder and benefactor.
Enjoy a glorious Spring afternoon in the beautiful Allegheny-Clarion valley basking in the virtuosic genius and keyboard artistry of  Tom Roberts – "one of the leading exponents of early jazz piano in the world today", as stated by Ricardo Sciavales in The Heart and Soul of Stride, Blues, and Swing Piano. Tom will dazzle us with the music of James T. Booker – which Tom describes as "Stride on Steroids"-  to the music of legendary jazz and blues pianist Henry Butler – a blind artist who reveled "in fluency and facility, splashing chords all over the keyboard and streaking through solos with machine-gun articulation."  Not to mention a taste of Tango and Choro.
Tom tells of going to Cleveland to hear Harry Butler play a few years back. Afterwards Tom went to meet the jazz legend. A blind man since his youth, Harry Butler shook Tom's hand and just wouldn't let it go, seeming to sense something about this Being.  Butler asked Tom  – "Who are YOU?"  Tom told him his name and Butler said, "Tom Roberts – I've heard you.  You're great!"
Join us for a memorable musical extravaganza as Tom Roberts brings his virtuosic pianism to celebrate the legends of Stride, R&B, Tango and Choro – with his exceptional program commentary bringing us into the musical magic of these genres!
Tickets are Adults $25, Members $20 and Students $5.  Call to Reserve at 724-659-3153 and pay by cash or check at the door.
Compliant with Pennsylvania COVID Guidelines
ARCA has reopened its 2021 15th Anniversary Season after the recent November-December  COVID-19 shutdown in compliance with Pennsylvania COVID Guidelines. Please refrain from attending if you are ill.  Temperatures will be taken before entry. Masks are required for entrance and to be worn inside. Hand sanitizer will be available.
Seating is socially distanced to 50% occupancy – a total of 55 tickets.  Because seating is limited, reservations are recommended:  724-659-3153. Reservations for reserved seats in hall quadrants will be taken by phone. If socially distanced reservations have filled the 50% quota, tickets will not be available at the door. 
Families and groups will be seated together. Walk-ins are welcome only if socially distanced seating remains – cash or check at the door.  Tickets may be purchased online here.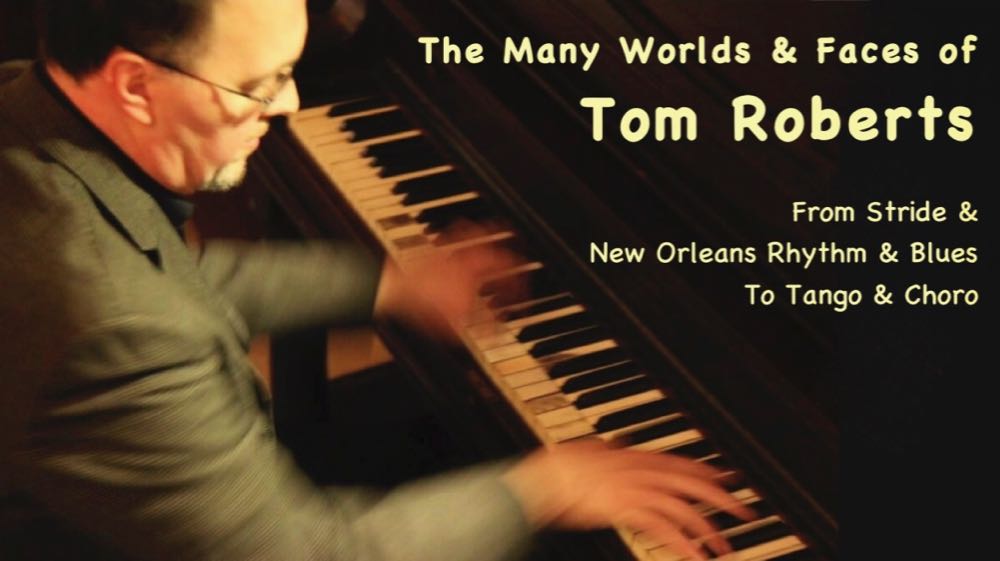 Tom Roberts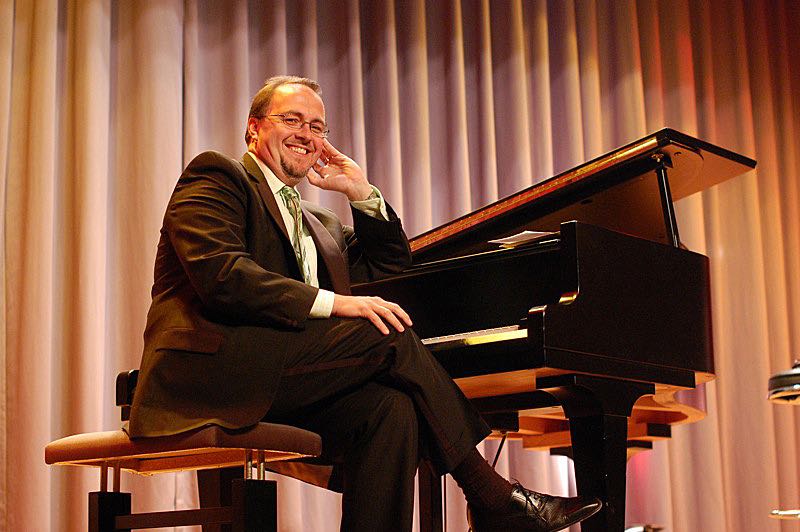 Tom Roberts is one of the leading exponents of early jazz piano in the world today, (as stated by Ricardo Sciavales in The Heart and Soul of Stride, Blues, and Swing Piano).
Tom has performed on The Tonight Show with Johnny Carson, The Statler Brothers Show on TNN and A Prairie Home Companion with Garrison Keillor.  He was the featured pianist at the International Stride Piano Summit in Zurich, Switzerland, 2001 and 2009.  Tom was the pianist for Vince Giordano and the Nighthawks in New York City (recent Grammy winners for the soundtrack to Boardwalk Empire) and the pianist and musical director for Leon Redbone for six years.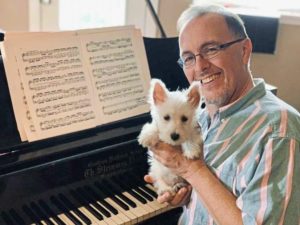 Originally from Pittsburgh, Tom played in all the major jazz clubs in the French Quarter and on the riverboats of New Orleans when he lived there from 1989 to 1994. Tom has performed twice at New York's Carnegie Hall in 2003, once with Skitch Henderson and the New York Pops. He was featured in 2003 in solo with Dick Hyman at the prestigious Jazz In July series at New York's 92nd St. Y. Tom has performed multiple times at The New Orleans Jazz and Heritage festival including a solo performance at The Professor Longhair Society's Piano Night At Tipitina's. He has performed throughout Europe as a member of multiple ensembles from New Orleans and as a member of The Ortner Roberts Duo.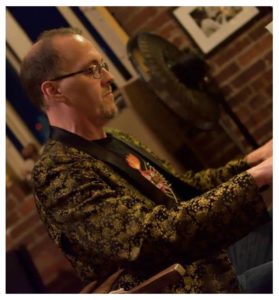 Roberts has arranged and performed music for the soundtrack of the Martin Scorcese film The Aviator as well as several titles for the film DeLovely; for the syndicated PRI show Riverwalk Jazz, Live from the Landing with the Jim Cullum Jazz Band; and a number of pieces for Wynton Marsalis and The Jazz at Lincoln Center Orchestra for a concert of the music of Louis Armstrong in October 2006.
Recently Tom has composed new musical scores for Charlie Chaplin films including One A.M., The Rink and Silent Picture Show. In a past season in Lincoln Hall for ARCA, Tom Roberts performed Chaplin's The Rink, The Pawn Shop and The Kid Auto Race for a Halloween costume event.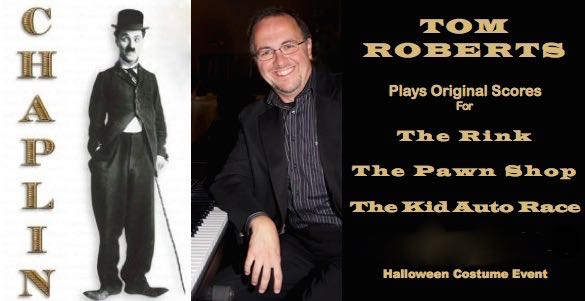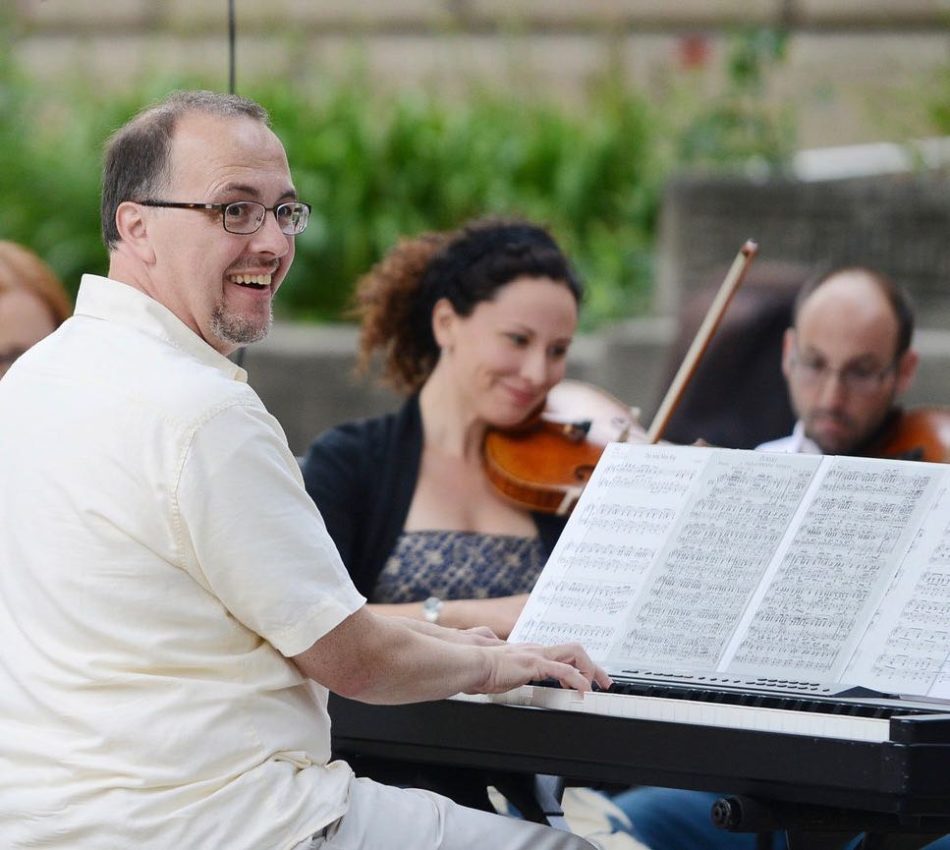 Tom has recorded over 40 albums and has performed throughout the United States and Europe.
He continues to tour worldwide and perform with bands from New Orleans and New York, including the Original Dixieland Jazzband and the Lousiana Repertory Jazz Ensemble.
Besides his pianistic artistry Tom is a versatile music historian with special focus on the Early Jazz era . He has contributed articles for magazines such as Piano Today and is a frequent guest at National Public Radio.