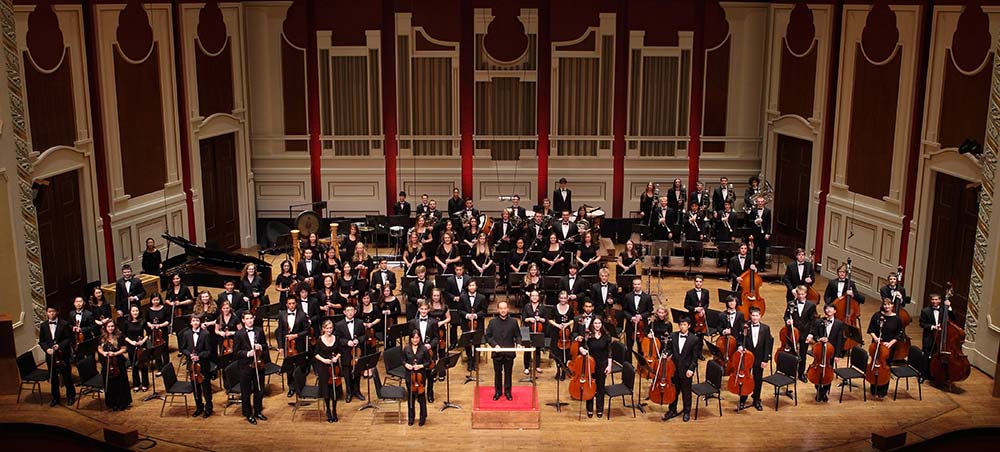 Experience an afternoon of inspiring music making by eighty of the most talented young musicians in the greater Pittsburgh Region – The Pittsburgh Youth Symphony Orchestra – in its first performance in the Pennsylvania Wilds at the Allegheny-Clarion Valley High School Auditorium – conducted by Lawrence Loh with Pittsburgh Symphony Orchestra Principal Flute, Lorna McGhee.
The PYSO Concert Program
Appalachian Spring Suite                                                  Aaron Copland
Concerto for Flute and Orchestra, Op. 39                      Lowell Liebermann
Lorna McGhee, Flute Soloist
Moderato
Molto Adagio
Presto
—  Intermission  —
Symphony No. 4 in F Minor                                              Peter Ilyitch Tchaikovsky
Andante Sostenuto
Andantino in modo di canzone
Scherzo; Pizzicato ostinato; Allegro
Finale: Allegro con fuoco
ABOUT THE CONCERT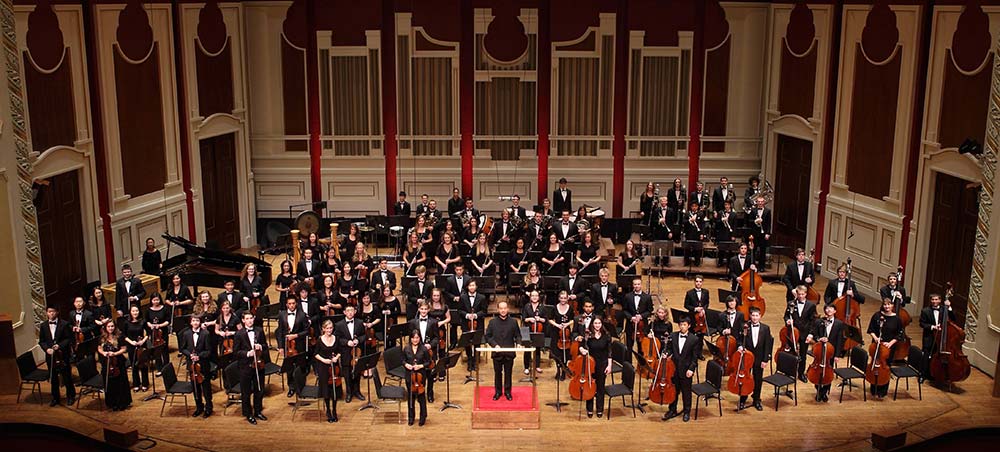 Allegheny RiverStone Center for the Arts is proud to present the eighty member Pittsburgh Youth Symphony Orchestra performing a concert on Saturday, November 8 at 4:00 PM in the Allegheny-Clarion Valley High School Auditorium. Bring your family – invite your neighbors – and accompany any young person who loves music and dreams of playing an instrument!   Experience an unforgettable and inspiring afternoon of exuberant music making by eighty of the most talented young musicians in the greater Pittsburgh Region in its first performance in the Pennsylvania Wilds, right here in the Allegheny-Clarion River Valley.
The Pittsburgh Youth Symphony Orchestra is one of the Pittsburgh's cultural treasures, one of the oldest youth orchestras in the country and one of the most advanced.  Founded in 1945, it cultivates in its members discipline, fine musicianship and an overall appreciation for excellence.  PYSO members bring a sense of amazement and excitement about classical music to diverse audiences-young and old, novice and seasoned.
PYSO will offer AC Valley residents a wonderful varied program under the baton of Music Director, Lawrence Loh.  Opening the program will be Appalachian Spring Suite, written by the American composer Aaron Copland for the ballet Appalachian Spring, celebrating the 19th century building of a Pennsylvania farmhouse.  The ballet was commissioned by the famous American choreographer and dancer, Martha Graham.
Principal Flutist of the Pittsburgh Symphony, Lorna McGhee, will display her consummate talents in a flute concerto by Lowell Liebermann. Ms. McGhee, originally from Scotland, has compiled an impressive list of international credentials due to her impeccable technique and musicianship.  The program will conclude with Peter Ilyitch Tchaikovsky's rousing Symphony No. 4 in F Minor.
ARCA is grateful for a grant from the Pennsylvania Council on the Arts supporting the concert's discounted family prices, to encourage attendance by the community and parents and students from the AC Valley Schools.
This rare opportunity is a must for young and old alike. Aspiring students can witness young performers at their best-whether or not they are seeking to choose music as a career.
Bring your entire family to an event that will showcase American youth at their best!
PARTNERSHIP WITH ALLEGHENY-CLARION VALLEY SCHOOLS
A component of ARCA's mission is to provide educational and cultural experiences for students and children. We accomplish this by bringing performers to the Allegheny-Clarion Valley schools to conduct workshops during the academic day followed by a performance open to the public at very affordable prices in the evening.  ARCA also is committed to presenting inspiring family/community concerts at deeply discounted prices to encourage parents and students in the AC Valley Schools to attend.   We are grateful to the Board, Superintendent, Principals and Faculty of the school district for their vision in supporting cultural experiences that enhance the work of the Music Faculty and for providing a venue for students, their families and the public to enjoy performances they otherwise might not have a chance to attend.
ABOUT THE PITTSBURGH YOUTH SYMPHONY ORCHESTRA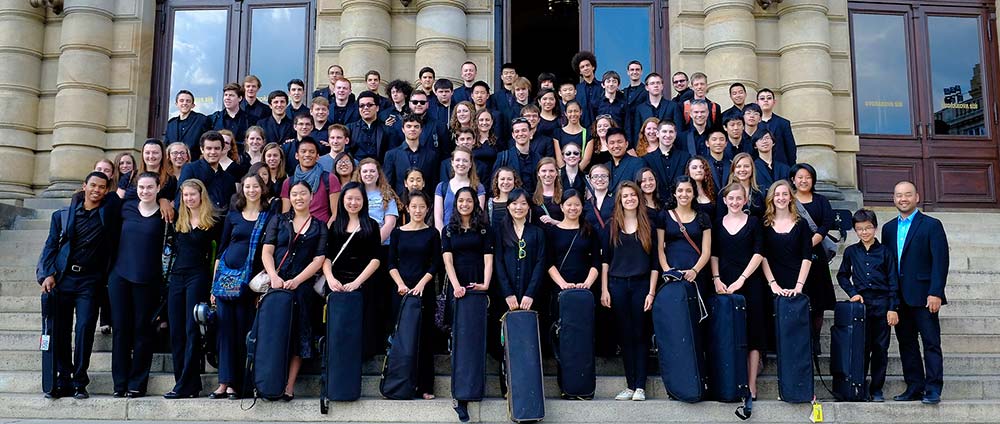 The PYSO is composed of talented young musicians from high-school to college ages who are selected by rigorous audition. Their talent pool draws aspiring performers from Pittsburgh, surrounding counties and from as far away as West Virginia and Ohio. By arrangement with the Pittsburgh Symphony Orchestra, the conductor is always one of the Assistant Conductors of the PSO, in this instance, Lawrence Loh, PSO Resident Conductor.  Also, the members of PYSO are coached by members of the PSO.
Through their impressive performances, dedication and commitment they also serve as role models for aspiring younger musicians and students.  Through their demanding tours in the U.S. and internationally, they have become outstanding cultural ambassadors of the Pittsburgh region, Pennsylvania and the Untied States.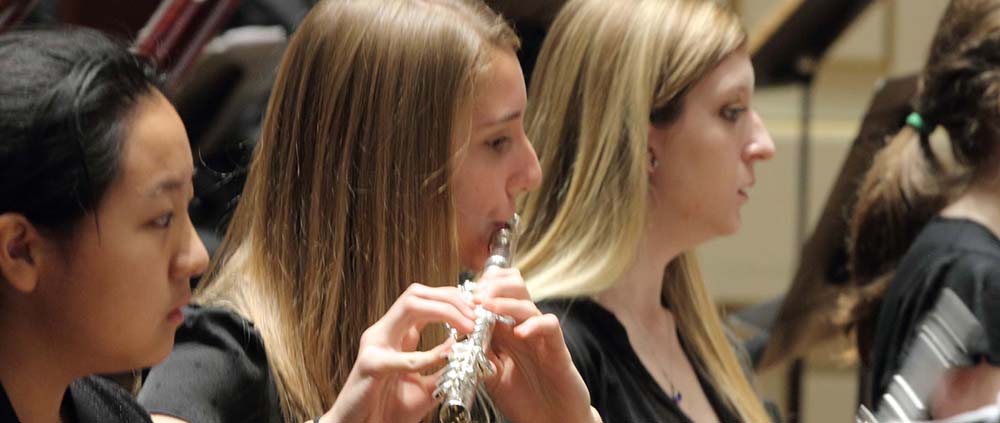 Many PYSO alumni have won positions in major symphony orchestras at home and abroad, including Boston, New York, Chicago, Philadelphia and our own Pittsburgh Symphony.  Other have gone on to very successful solo and chamber music careers, as well as important teaching positions at colleges, universities, public and private schools and private studios.  Those who do have not chosen careers in music will undoubtedly cultivate a lifelong appreciation of the arts and become the audience of the future.
Founded in 1945 for the purpose of providing educational opportunities and the finest orchestral training of young musicians in the Pittsburgh metropolitan area, it is one of the finest youth orchestras in the country. These 90 players gather each week at Heinz Hall to rehearse from September through May.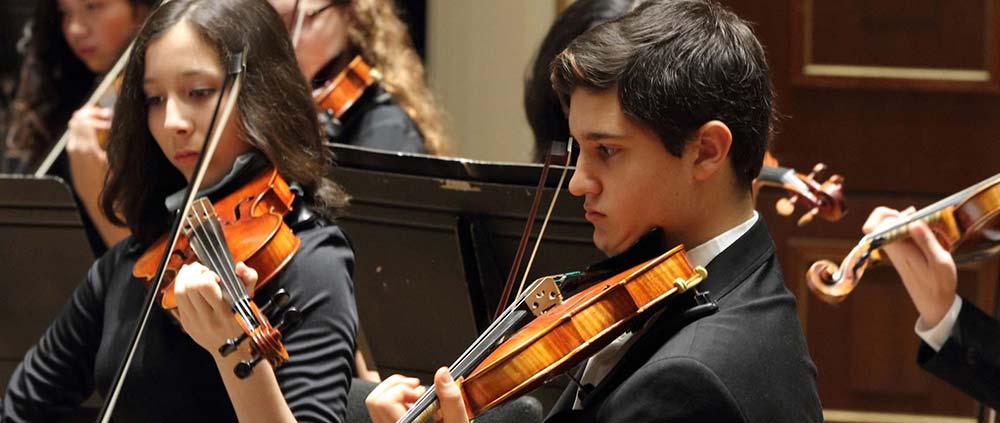 Their concerts are held at prestigious locations such as Heinz Hall, Carnegie Music Hall and the Soldiers and Sailors Memorial Hall and they perform outreach concerts in various venues. They are broadcast regularly on Pittsburgh's WQED-FM, 89.3.Such is the reputation of the Pittsburgh Youth Symphony Orchestra for excellence that they have won awards in national and international competitions and were selected as one of the top six youth orchestras in the United States to participate in the 2002 National Youth Orchestra Festival.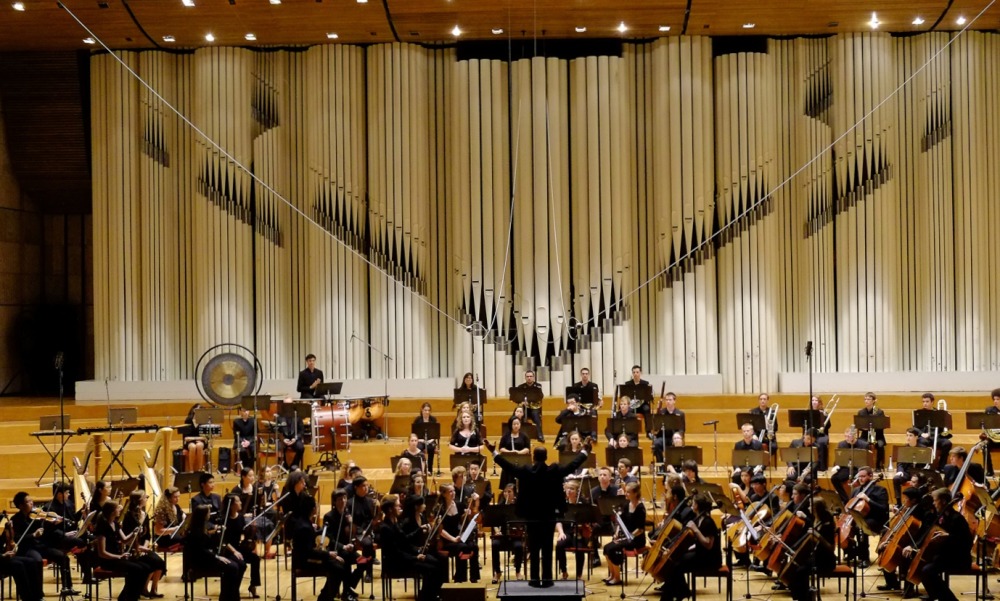 Their last international tour took the group to the Czech Republic, Austria and Slovakia in 2014.  They performed in Italy at the Florence Youth Orchestra Festival in 2011 and in China in 2008. During a European Tour in 2005, PYSO was selected as the first American orchestra and the first youth orchestra to ever perform at the prestigious Smetana Festival in the Czech Republic.  Also during that trip, they were the first and only youth orchestra to perform at the renowned Gewandhaus in Leipzig, Germany.
ABOUT THE ARTISTS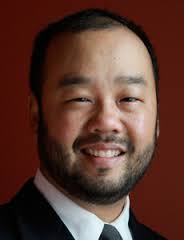 LAWRENCE LOH
Resident Conductor of the Pittsburgh Symphony Orchestra, Music Director of the Northeastern Pennsylvania Philharmonic and Music Director of the Pittsburgh Youth Symphony Orchestra, Lawrence Loh is an engaging conductor of impressive range and talent. Beginning in the 2015-16 season, Loh will become the first music director of Symphoria, based in Syracuse NY, founded by former members of the Syracuse Symphony Orchestra.
As Resident Conductor of the Pittsburgh Symphony Orchestra, Lawrence Loh works closely with Music Director Manfred Honeck and conducts a wide range of concerts including classical, educational and pops. He is active in the PSO's Community Engagement and Partnership Concerts, extending the PSO's reach into other communities. He made his debut on the main classical series conducting Handel's Messiah in December 2008. Loh led the enormously popular Fiddlesticks Family Concert Series where he played the part of host and conductor. In addition to his duties on the podium, he is an audience favorite in the PSO's Concert Preludes lecture series, edits radio broadcasts, and makes many public appearances. His association with the PSO began as Assistant Conductor in 2005. He was promoted to Associate Conductor in 2006 and to Resident Conductor in 2007.
Music Director of the Pittsburgh Youth Symphony Orchestra since 2009, Lawrence Loh leads this world-renowned youth orchestra in concerts at Heinz Hall and throughout the Pittsburgh community. Internationally, he led them on tour to central Europe in the summer of 2014 and Italy in 2011.
Lawrence Loh's recent guest conducting engagements include the National Symphony Orchestra, Knoxville Symphony, Florida Orchestra, Colorado Symphony, Charleston Symphony Orchestra (SC), Greater Bridgeport Symphony and return engagements with the Dallas and El Paso Symphonies. Other recent guest conducting appearances include the Malaysian Philharmonic, the Detroit Symphony and the San Angelo Symphony. He has conducted the symphony orchestras of Portland, Cedar Rapids, Colorado Springs, East Texas, Fort Collins, Fort Worth, Lubbock, Plano, Shreveport, Sioux City, Spokane and Tallahassee among others.  He has also led Korea's Daejeon Philharmonic Orchestra, the Binghamton Philharmonic, the Yale Philharmonia, Omaha Area Youth Orchestra, Ottawa's National Arts Centre Orchestra and the Dallas Chamber Orchestra. His summer appearances include the festivals of Bravo Vail Valley, Breckenridge, Las Vegas and Hot Springs, the Kinhaven Music School (VT), the Performing Arts Institute (PA) and the Carnegie Mellon Summer Strings Camp.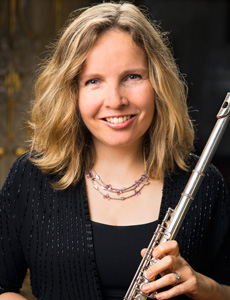 LORNA MCGHEE
Scottish-born Lorna McGhee is principal flute with the Pittsburgh Symphony Orchestra and has performed as guest principal with Chicago Symphony, Minnesota Orchestra, London Symphony, London Philharmonic, Academy of St-Martin-in-the-Fields and Chamber Orchestra of Europe. Before emigrating to North America in 1998, McGhee was co-principal flute of the BBC Symphony Orchestra in England. As a soloist, she has given concerto performances with the London Symphony Orchestra, Scottish Chamber Orchestra and BBC Scottish Symphony Orchestra in the UK; Manitoba Chamber Orchestra, Toronto Philharmonia and Victoria Symphony in Canada; and the Nashville Chamber Orchestra and Oregon Bach Festival Orchestra in the United States. A career highlight was a performance of Penderecki's flute concerto with the Oregon Bach Festival Orchestra under the baton of the composer in 2004.
As a chamber musician and recitalist, she has performed throughout Europe and North America in such venues as London's Wigmore Hall, Barge Music in New York, the Louvre, Paris and the Schubertsaal of Vienna's Konzerthaus. McGhee is often featured in chamber music festivals in Canada, the United States and Australia. Her performances have been broadcast on CBC Radio in Canada, BBC Radio, NPR (USA), Netherlands Radio and ABC (Australia). She has made chamber music recordings for EMI, Decca ASV, Naxos and Meridian. Along with Duo partner Heidi Krutzen, McGhee has released two CDs on Skylark Music: Taheke, 20th century Masterpieces for flute and harp and Canada, New Works for flute and harp. As a member of Trio Verlaine (with Heidi Krutzen, harp and David Harding, viola) McGhee has most recently recorded Fin de Siècle, a CD of music by Debussy and Ravel for Skylark Music. Both the Trio and Duo are committed to broadening the repertoire and have contributed six new commissions to date.
Having taught at the University of Michigan and the University of British Columbia, McGhee has given master classes at universities and conservatoires in the UK, United States and Canada, including the Julliard School, the Royal Academy of Music and the Banff International Centre for the Arts. She is now an honorary "Fellow of the Royal Academy of Music."