Amanda Lewis
Botanical Sculptor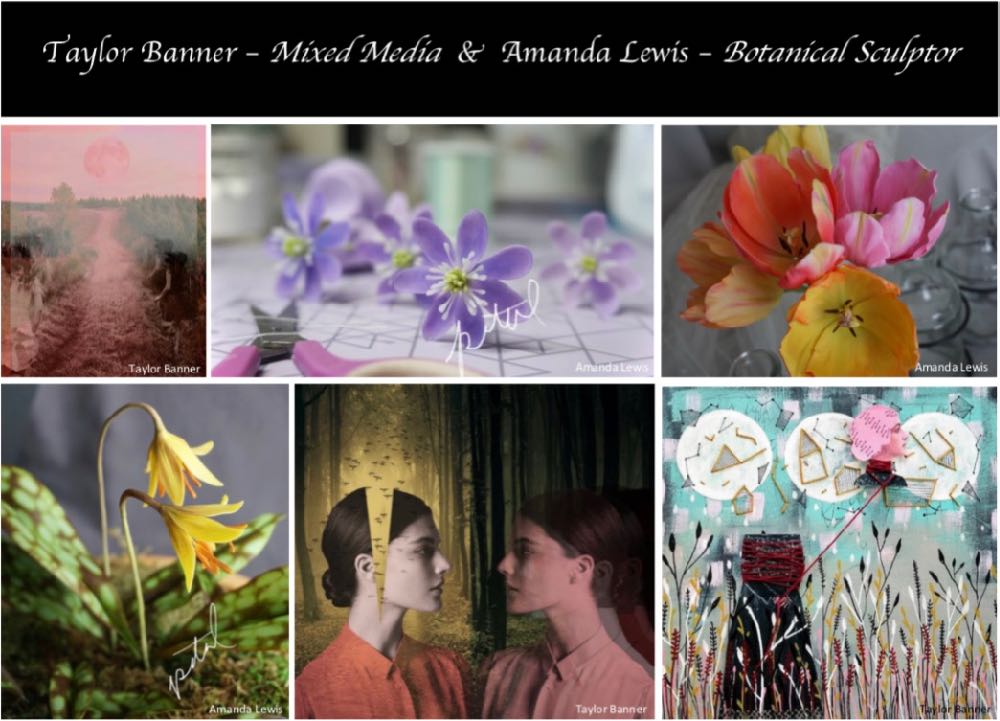 If you're planning a visit to the Allegheny River valley's hidden gem, Foxburg, this early summer, don't forget to stop by the local artists' cooperative at the Red Brick Gallery on main street.  The upstairs gallery will display Taylor Banner's thought provoking mixed media collages and the realistic botanical sculptures of Amanda Lewis.  Their art exhibit will run on weekends between Friday, May 20 and Sunday, June 26.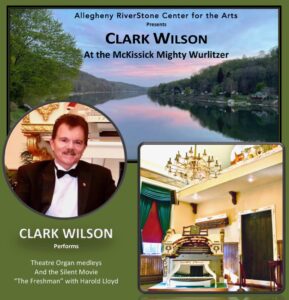 The Exhibit Opening Wine & Cheese and Meet the Artist Reception will be on Sunday, May 22 at the Red Brick Gallery from 4:00 PM to 6:00 PM in the upstairs gallery.  The Opening Reception  immediately follows the Sunday, May 22 concert Clark Wilson At The McKissick Mighty Wurlitzer at 2 PM in Lincoln Hall featuring medleys of theatre organ favorites and in the second half Clark Wilson's original score to the famous silent film of Harold Lloyd, "The Freshmen".  There is no admission for the exhibit opening.  For those wishing to attend the concert, you may call for reservations to (724) 659-3153 to pay cash or check at the door, or pay by credit card and buy online here.
The 2022 season Red Brick Gallery Hours are Fridays 1:00 PM – 6:00 PM, Saturdays 11:00 PM –7:00 PM, and Sundays 12:00 noon – 5:00 PM.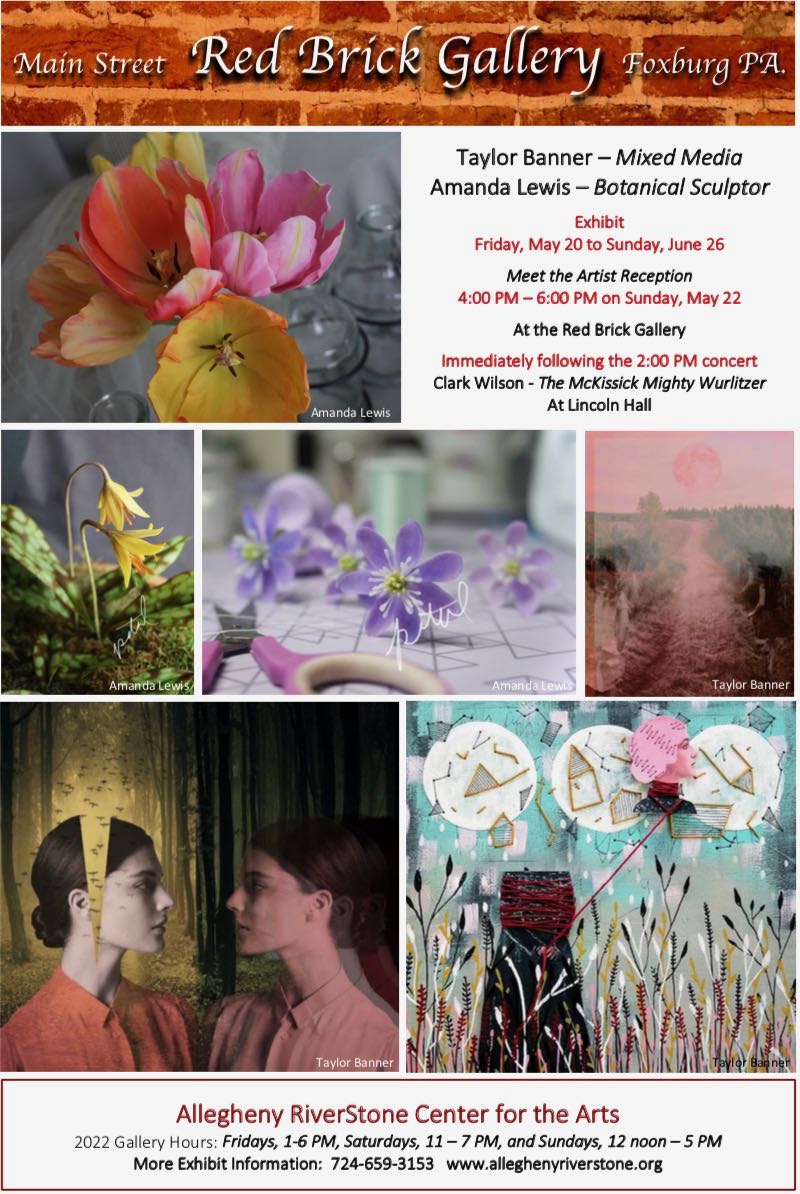 ARIVE EARLY & EXPLORE FOXBURG!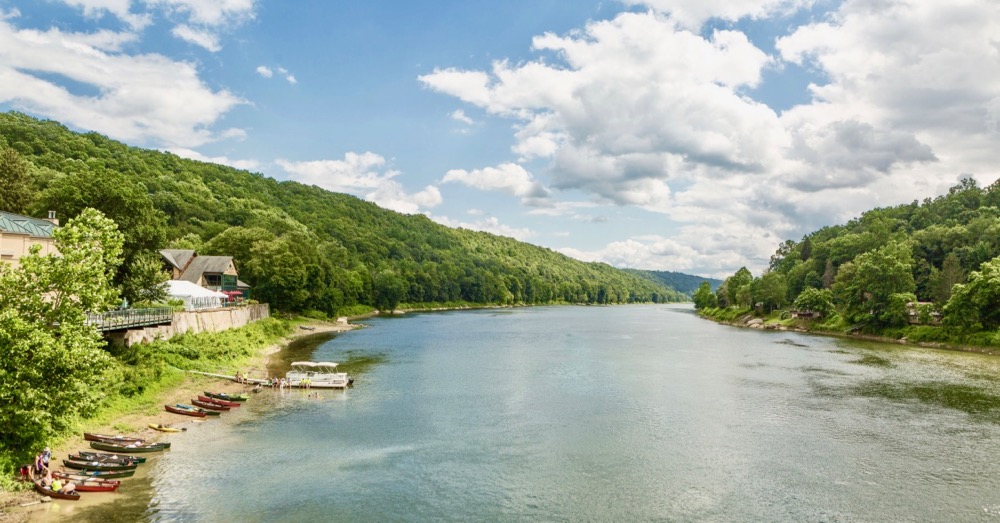 Plan to Make a Day of it in beautiful Foxburg!  
Stop by the Red Brick Gallery and Gift Shop to shop for that special gift from the first floor offerings of talented Cooperative Artists from the region and view the special exhibit in the upstairs gallery – and on concert weekends, enjoy in Foxburg's Lincoln Hall on Sunday, May 22nd at 2 PM Clark Wilson at the Wurlitzer and on Saturday, June 11, vocalist and trumpeter Benny Benack III in "A Lot of Livin' to Do!".
Enjoy a walk along the Allegheny River trail or rent bicycles with Foxburg Tours in the morning or early afternoon!  Have lunch at the Allegheny Grille with seating overlooking the Allegheny River, or for more casual fare, at Foxburg Pizza with salads, sandwiches and pizza.  Save time to enjoy wine tasting at Foxburg Wine Cellars and savor a gourmet coffee and hand made chocolate at Divani Chocolatier and Barrista.  Or spend the night in Foxburg in the lovely Foxburg Inn or up the river at Emlenton's bed and breakfast,  The Barnard House.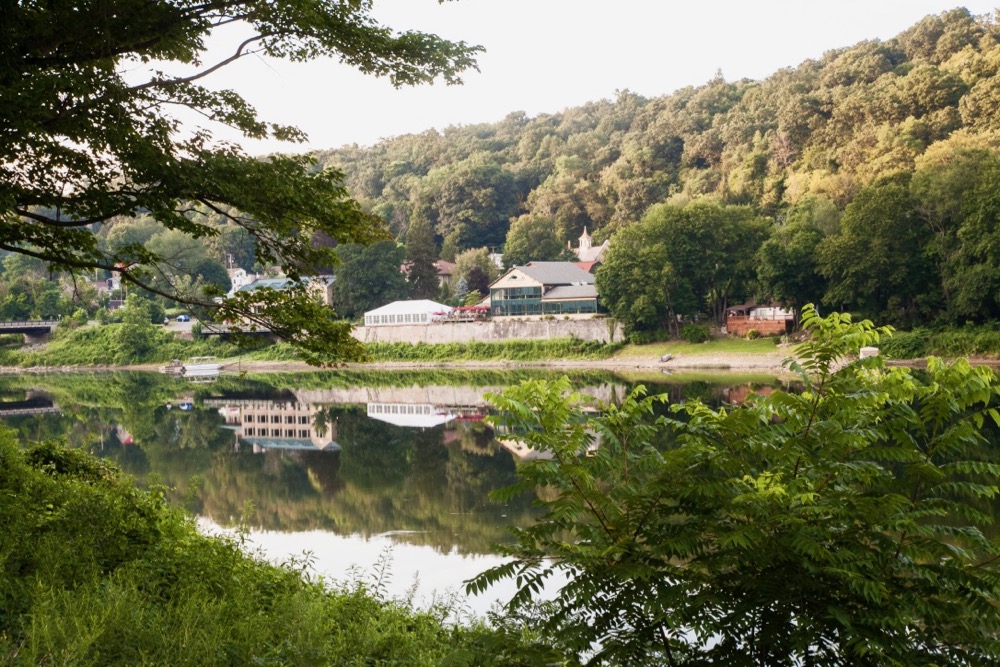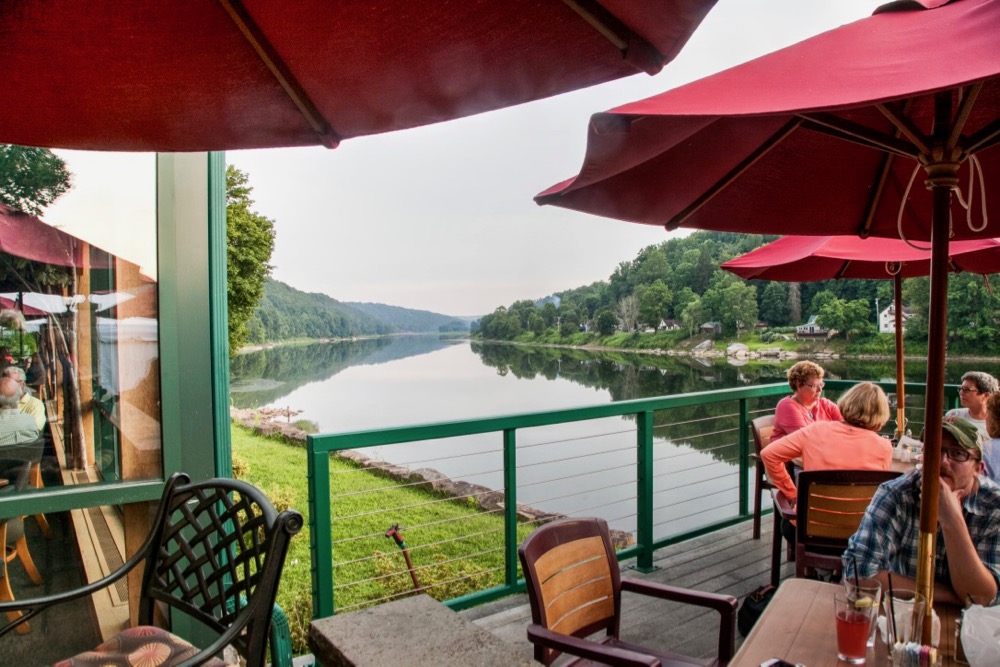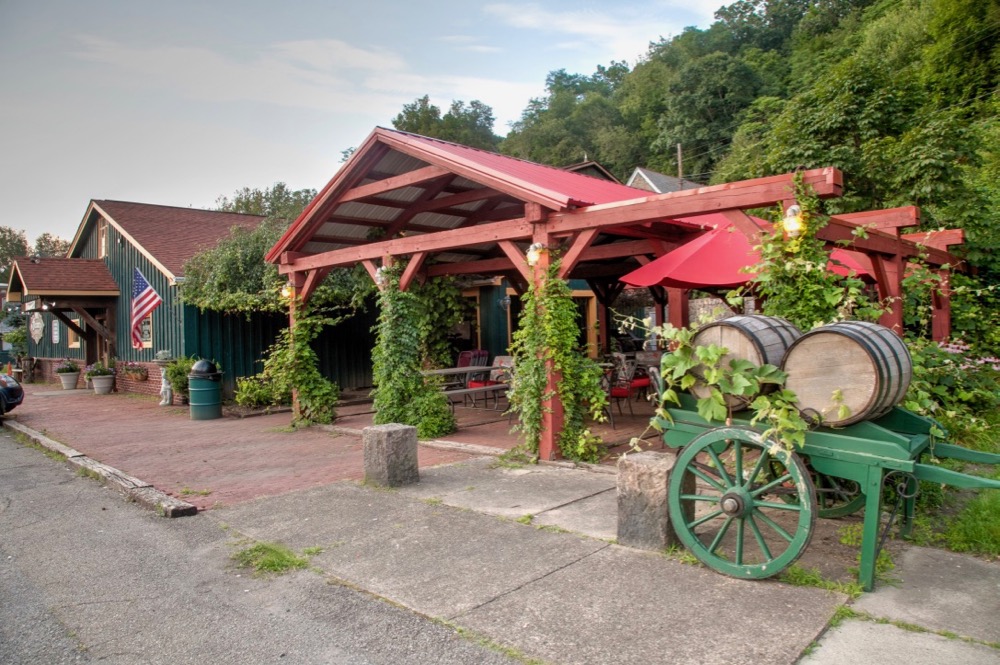 About The Artists
Amanda Lewis
Amanda Lewis is a botanical sculptor.  She grew up in Walhonding, Ohio.  Her mother is an avid gardener and she instilled in her a love of flowers and other plants.  Amanda's father is an artist who fostered her interest in making things creatively.  Her parents encouraged her to pursue an art education and she received a scholarship to attend the Columbus College of Art and Design. She earned a BFA in fine art in 2003, focusing on ceramics. In Columbus she learned the basics of developing clay bodies and glazes while broadening her skills in sculpture and traditional pottery.  She then spent 2 years earning an MFA in ceramics from Kent State University. Amanda's thesis show consisted of imaginary botanical forms inspired by her favorite plants and sculpted using traditional ceramic clay and glazes.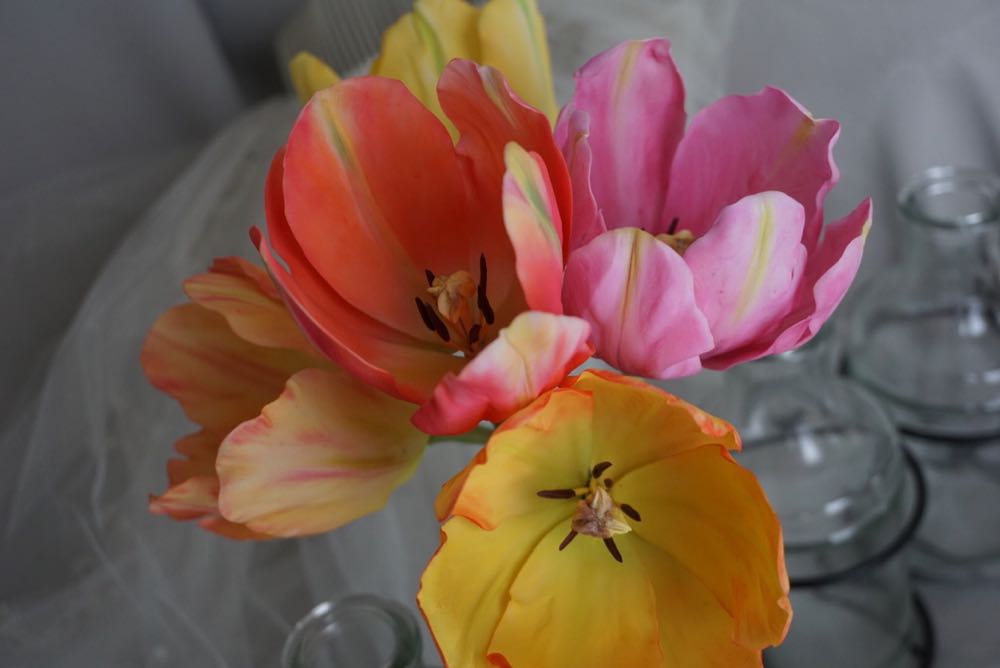 After college, Amanda married artist Jason Floyd Lewis and moved to Clarion, Pa.  She made functional pottery for several years and continually used decorative elements, often derived from flower shapes, to embellish her work.  As she got more intricate with her sculptural efforts, she grew frustrated with the limitations of traditional clay and the fragility of the finished pieces.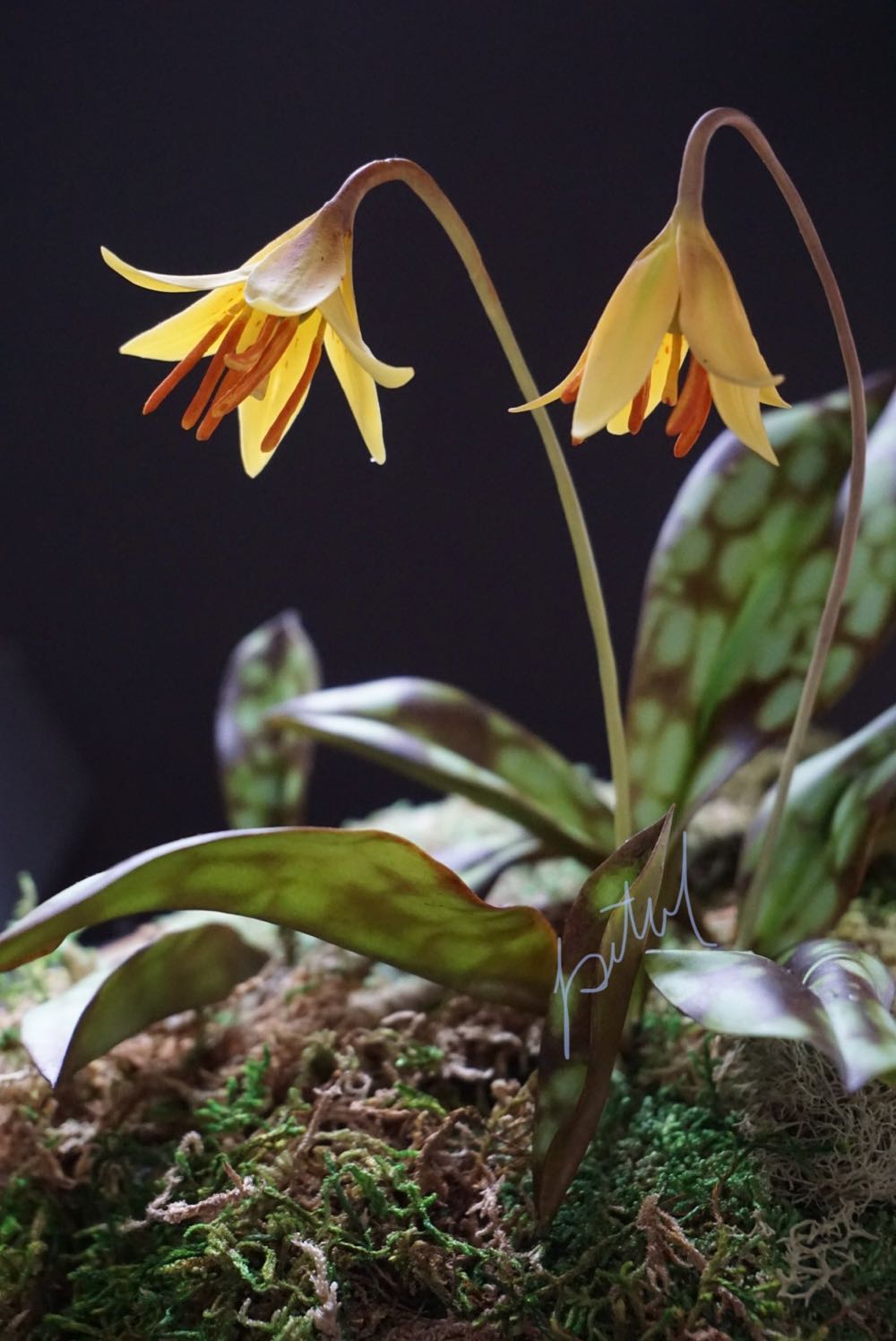 When she had her first daughter in 2014, Amanda became interested in using an airdry clay called cold porcelain.  The clay is made using glue and cornstarch as its main ingredients.  Because the material is used much more in other countries such as Japan, she had to research the material online and learn the best recipes and techniques by watching YouTube videos.  She quickly became enthralled with this new medium.  It was cleaner and easier to do in the home but best of all she could realistically sculpt her delicate plants and flowers and the final piece would be much less breakable than a comparable ceramic piece.  Amanda stopped doing functional pottery and went fully into sculpting plants and flowers.
Amanda has began a business named Petal by Amanda Lewis.  Find her at petal.indiemade.com and on face book.  She makes a variety of work from single flowers to bouquets to dioramas as well as jewelry inspired by local plants and also does online tutorials explaining her techniques. Currently she is exploring the potential of other materials such as crepe paper in creating life-like botanical forms.
The 2022 season Gallery Hours are Fridays 1:00 PM – 6:00 PM, Saturdays 11:00 PM –7:00 PM, and Sundays 12:00 noon – 5:00 PM.