Susanne Ortner
Clarinet & Soprano Saxophone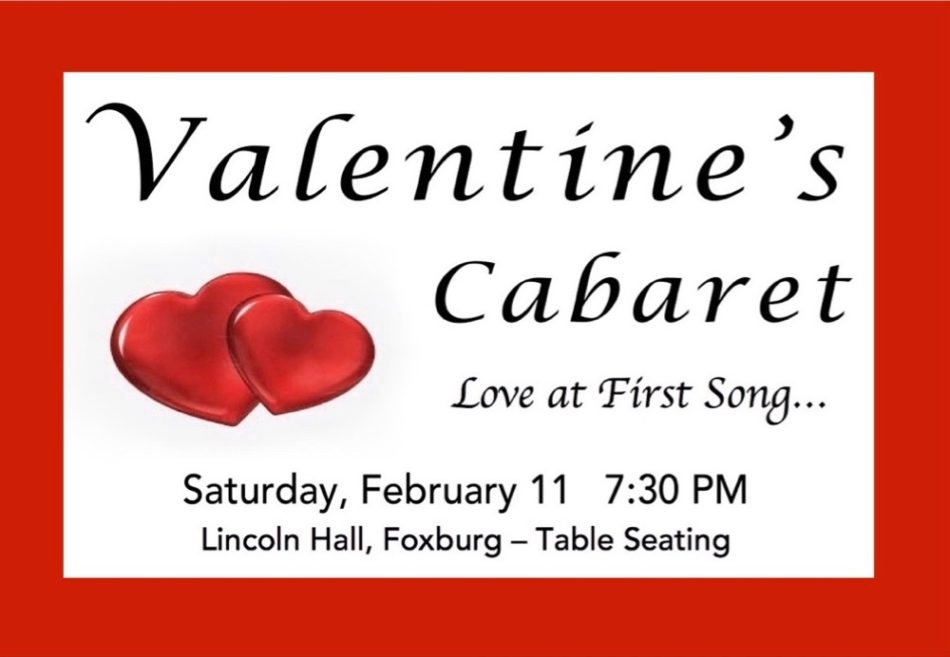 Love and Romance will be in the air as Allegheny RiverStone Center for the Arts opens its 2017 season with a Valentine's Cabaret on Saturday, February 11 at 7:30 PM in Lincoln Hall in Foxburg with the glorious artistry of The Susanne Ortner and John Marcinizyn Duo.  Glittering candlelight and cabaret table seating (with beverages by donation) make it the perfect night out with your sweetheart to celebrate the Valentine's Day holiday.  Cheese and snacks will be served and beverages by donation.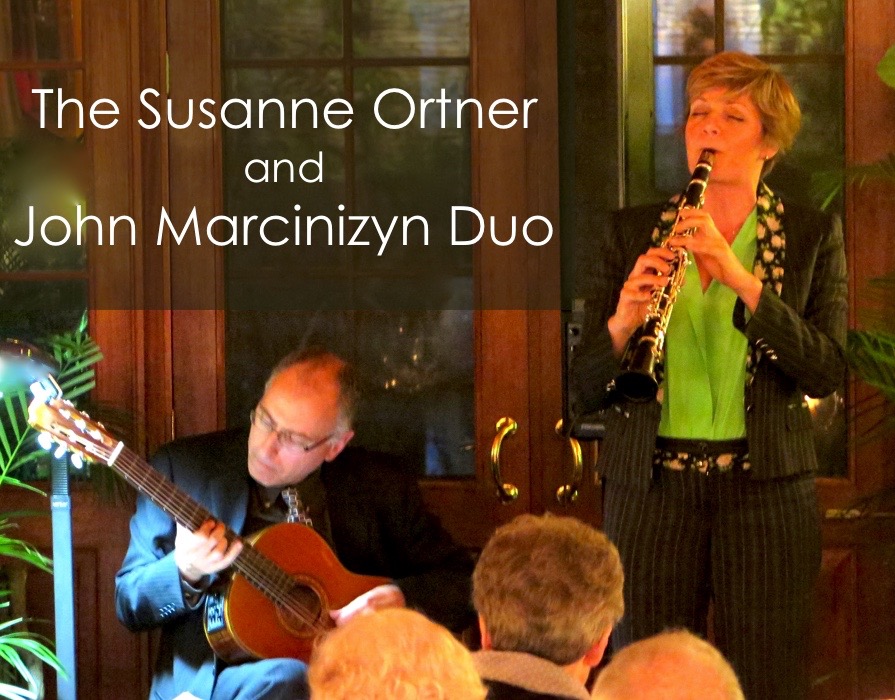 It will be "Love at first Song" as the inspiring music making of clarinetist/soprano saxophonist Susanne Ortner and guitar virtuoso John Marcinizyn enchants you with melodies they love – the romantic and mesmerizing sounds of New Orleans, Paris, and Brazil and the Gypsy Swing World… music to make your spirits soar and your feet move! And, yes, there will be dancing at the back of Lincoln Hall.
Hear Susanne while you still can in this "Farewell Performance"!  Be a part of this musical love-fest and Foxburg's farewell to Susanne, who is moving to the wonderful musical city of New Orleans – "The Cradle of Jazz" – for grand, new musical adventures, performing with the extraordinary community of jazz musicians there.  Her expressive sound, technical virtuosity, wit and inspired riffing with the consummate guitarist, John Marcinizyn, will transport you and make this a Valentine's celebration to remember!
Tickets are Adults $30 and Members $25.  Because of cabaret tables, seating is limited.  Buy online here or call to  reserve 724-659-3153.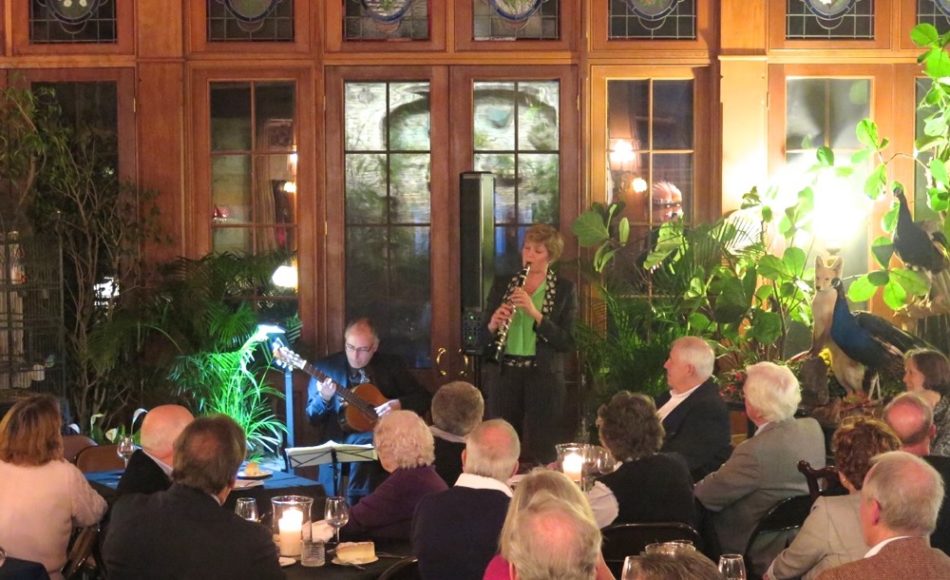 ABOUT THE ARTISTS
Susanne Ortner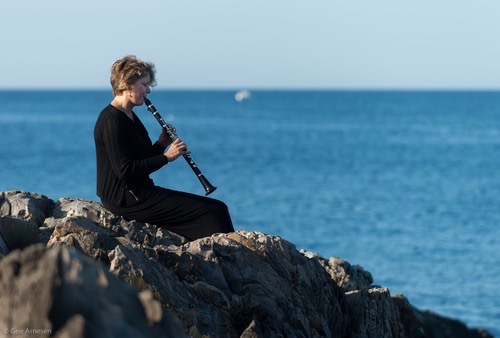 "Susanne Ortner seems to be capable of everything … Warm, soft tones if necessary, rapid, speedy passages and in addition to this the challenging embellishments, typical for klezmer music, all at breakneck speed and with an almost unbelievable ease." Donau Zeitung.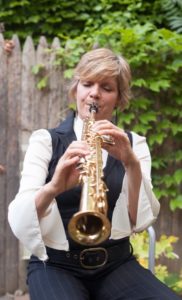 Internationally renowned for her artistry and musical versatility, German clarinetist Susanne Ortner has been acclaimed for "her almost unbelievable witchcraft on the clarinet" both as a soloist and member of the German Klezmer Quartet "Sing Your Soul",  Klez & Morim with the Bulgarian accordionist Vladimir Mollov and with guitarist John Marcinizyn in the Ortner-Marcinizyn Duo.  She also has performed with extraordinary musicians such as pianist Tom Roberts, guitarist Mark Strickland, trumpeter Charlie Caranicas (NYC), drummer Tom Elrick, drummer Roger Humphries (Pittsburgh), as well as multi-instrumentalist Vince Giordano (NYC).   Other collaborations have been with accordionist/pianist Alan Bern, and Noah Bendix-Balgley, former Concertmaster of the Pittsburgh Symphony – now Concertmaster of the Berlin Philharmonic.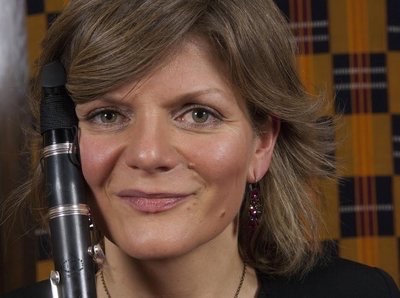 The German Newspaper Augsburger Allgemeine states that she is "a musician par excellence, capable of moving you deeply". Susanne is a graduate of the Leopold Mozart Conservatory, and the University of Augsburg. She previously taught German literature, language and music.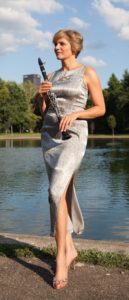 Susanne is a serious researcher of Eastern European music, and offers Klezmer Workshops. Following an invitation by the University of Pittsburgh in 2006 in recent years she has accompanied Pittsburgh area Holocaust Survivors at schools and Universities creating the musical framework for their stories. Besides master classes and lectures at the University of Pittsburgh, and Duquesne University, she instructed the klezmer band at the Agency for Jewish Learning, was the interim director of the Carpathian Ensemble at The University of Pittsburgh, and has been coaching the CMU/Hillel klezmer band. She has held an adjunct teaching position at Washington & Jefferson College and is the co-founder of the Three Rivers Klezmer Festival.
Susanne has arranged and composed music for many theatrical productions including "Mazel" by Amy Hartman, and "Our Class" by Tadeusz Slobozianek . She appears on several CDs, including "A Trip To America" and "Hot World Chamber Music" (Ortner-Roberts Duo), "A Tribute to Teenie Harris" (Manchester Craftsmen's Guilde), "Khosn Kale Mazl-Tov" (Sing Your Soul), and has done book and film projects.
She is the subject of the recent book "Living the Dream" – Für die Musik nach Amerika" (Wissner Verlag Augsburg, 2011), written by German Television journalist Helge Fuhst.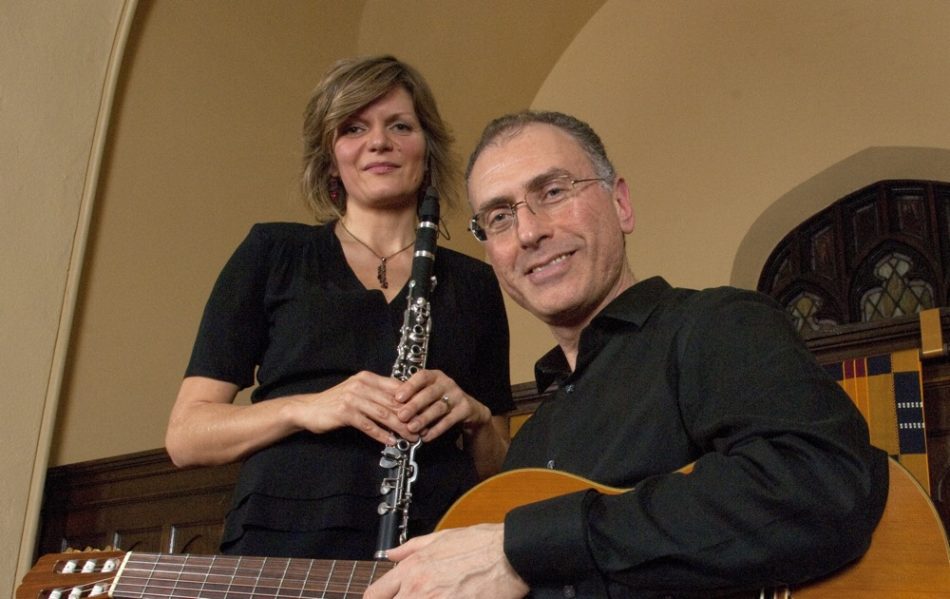 John Marcinizyn

Pittsburgh based guitarist, composer, banjoist John Marcinizyn performs frequently as a soloist, with the Ferla-Marcinizyn Guitar Duo, Ortner-Marcinizyn Duo, contralto Daphne Alderson, Duo Cieli (flute and guitar duo), violin and guitar duo, and groups ranging from The Bach Choir of Pittsburgh to Billy Price. He is also a member of The Red Hot Ramblers (Dixieland jazz).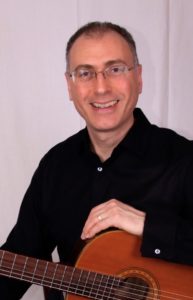 His versatility as an acoustic and electric guitarist allows him to perform in many styles including classical, jazz, flamenco, rock, blues, and folk. John has also performed guitar and banjo for many theater companies including Quantum Theatre, where he wrote and performed a flamenco score for The Red Shoes and a Blues score for El Paso Blue. His playing can be heard on eight CDs and one DVD and on his website.
John's original music compositions have received numerous performances and include a guitar concerto, string quartet, orchestral music, music for theater, and pieces for solo guitar and guitar with mixed ensemble, as well as a number of jazz and rock pieces.
His Sonata for Guitar and Marimba received critical acclaim following its premiere at the Guitar Foundation of America International Festival and Competition held in Buffalo.  The Westmoreland Symphonic Winds commissioned Song for the Sparrows, in memory of Beth Ann Johnson and Elyse Jeanne Saraceni who were killed in the 1988 terrorist bombing of Pan Am flight 103.  IonSound Project premiered his And All Manner of Thing Shall Be Well, for Contralto, Cello and Piano, based upon the writings of Julian of Norwich.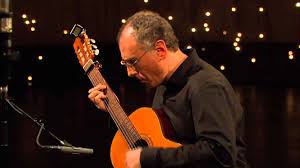 John wrote and performed the theme music for Excela Health's (hospitals, rehabilitation centers, and health facilities of Westmoreland County) television, radio and web commercials. Recently he toured in South America and the Eastern Caribbean with contralto, Daphne Alderson in programs that varied from chamber music through cabaret.
John holds a Ph. D. in music composition and theory from the University of Pittsburgh, and is an Artist-Lecturer in guitar and composition at Carnegie Mellon University and Seton Hill University.  He also teaches a class on slide guitar techniques at the Duquesne University Guitar and Bass Summer Workshop.