Daphne Alderson
Cabaret Singer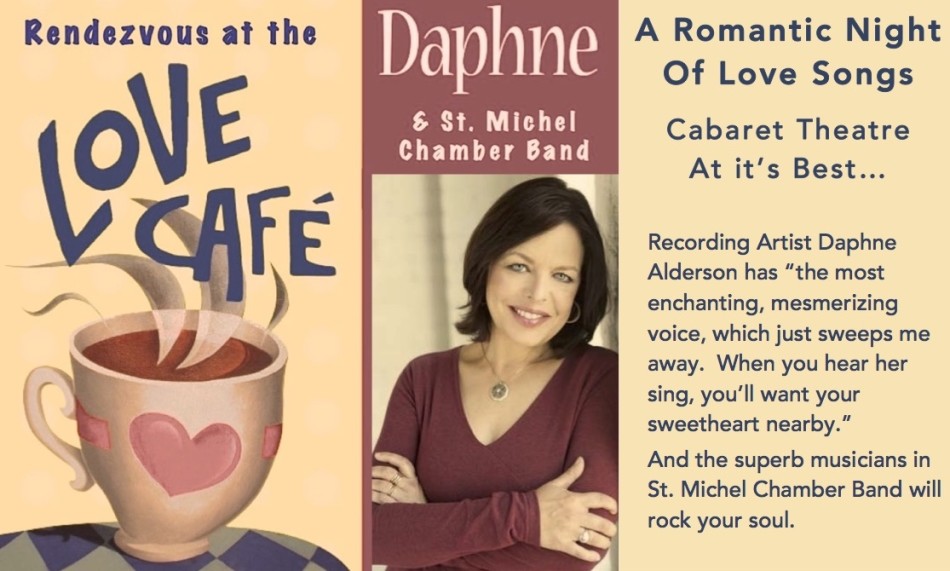 Love is in the air and "Rendezvous at the Love Cafe" is coming to Foxburg!
Plan an evening out with your Sweetheart and be entranced by the extraordinary Cabaret singer Daphne Alderson and the St. Michel Chamber Band who are coming to Foxburg for Valentine's Day in an evening of Cabaret Theatre –  A Rendezvous at the Love Cafe on Saturday, February 13 at 7:00 PM.
The Love Cafe is open to all – a musical haven for the soul.  Come into the glow of Lincoln Hall and experience the universality of being loved, as Pittsburgh's celebrated chanteuse and recording artist, Daphne Alderson, and her band of superb soloists present an evening of pop and standard love songs that will warm your heart in their tribute to the pursuit of love.  This romantic evening of cabaret theatre will feature intimate arrangements of some of the most beautiful songs every written, by Irving Berlin, Judy Collins, Joni Mitchell, Leonard Cohen and the great American songbook… plus Daphne's acclaimed performance of French ballads made famous by the incomparable Edith Piaf.
Whether it's you and your Valentine or an evening out with friends, you'll be soothed and charmed by Daphne's touching and beautifully crafted material and her smoky voiced contralto which Pittsburgh's press has acclaimed as "the most enchanting, mesmerizing voice which just sweeps me away… When you hear her sing, you'll want your sweetheart nearby." With the superb musicians in St. Michel Chamber Band, it will be an evening of romance, artistic excellence and theatrical power.
Make it a night to remember, basking in the loving musical embrace of Daphne and her band. Tickets: Adults $25, ARCA Members $20, Students $5.
Wine and Beer will be available by donation.  Tickets are $25 for Adults, $20 for Members and $5 for Students.  Buy online at www.alleghenyriverstone.org or call to Reserve:  724 659-3153.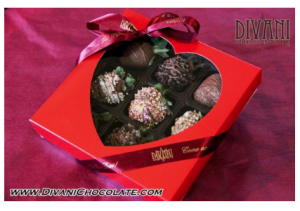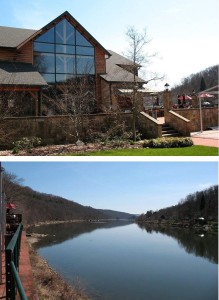 Plan to make it a full Valentine's Day celebration – arriving early to shop for chocolate dipped strawberries and Valentine's Chocolates at Divani's Chocolatier and Barista, do a wine tasting and some shopping at Foxburg Wine Cellars and have dinner at the Allegheny Grille, dining as you overlook the mysterious Allegheny River in the winter, either in the First Floor Dining Room enjoying their regular menu or for a very special experience at a 4:00 PM seating (one of three that night) a Wine pairing with a special multi-course Valentine's menu for two on the second floor in The River Grille Room.   Or for more casual fare – enjoy salads, sandwiches and pizza at Foxburg Pizza – and treat your sweetheart to a Valentine's Day heart-shaped dessert pizza. Or plan to spend a romanic Valentine's overnight overlooking the Allegheny River at the Foxburg Inn or at the Barnard House in Emlenton, a cozy Bed and Breakfast.  Or enjoy a five course Valentine's Day surf and turf dinner and chocolate fondue dessert at Little It Deli in Emlenton with a seating in advance of the show at 5:00 PM on February 13.
If there is inclement weather which requires postponement, a SNOW DATE has been set for Saturday, February 20.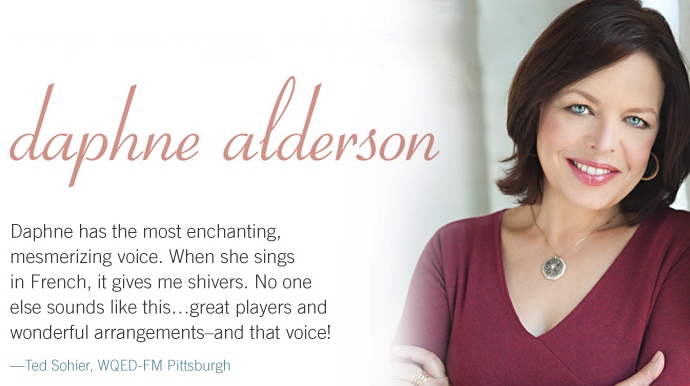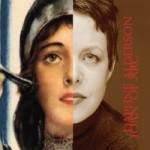 "Unique, haunting and beautiful."  Daphne… Joan of Arc, CD Release, Andy Mulkerin, Pittsburgh City Paper
Rendezvous at the Love Cafe will feature the powerful singer/actress and recording artist Daphne Alderson in songs from her several albums – including her 2015 CD release of Joan of Arc and her CD Love Cafe –  as well as wonderful new arrangements of wonderful standards, including Both Sides Now, My Father, The Best Things Happen When You Dance, Dance Me to the End of Love, and Alleluia, among others.  The rapport between Daphne and her musicians is hand-in-glove and the brilliant instrumentals by the consummate musicians in the St. Michel Chamber Band promise to rock your soul.
Whether Cupid has captured you or you want to hang out with a friend, the beautifully crafted songs of great writers like Joni Mitchell, Judy Collins and Irving Berlin will fill your heart – not to mention the few haunting French ballads penned for Edith Piaf. Love has no limits on this Valentine's eve; the prose of Leonard Cohen and a contemporary nod of Rick Jensen's "In Passing Years," fill an evening of song, stories and the shared collaboration:   this smokey contralto and her St. Michel Chamber Band of superb soloists in a soulful collaboration.
"One of the most beautiful musical evenings I've ever experienced,"
Deborah Scarenka, ( formerly of New Hazlett Theater).
"Unique by any standard, a haunting artist." (Joan of Arc, cd release)
Andy Mullkerin, Pittsburgh City Paper
"Daring, raw, honest and beautiful!"
Audience member, The Piaf Songbook (July, 2015)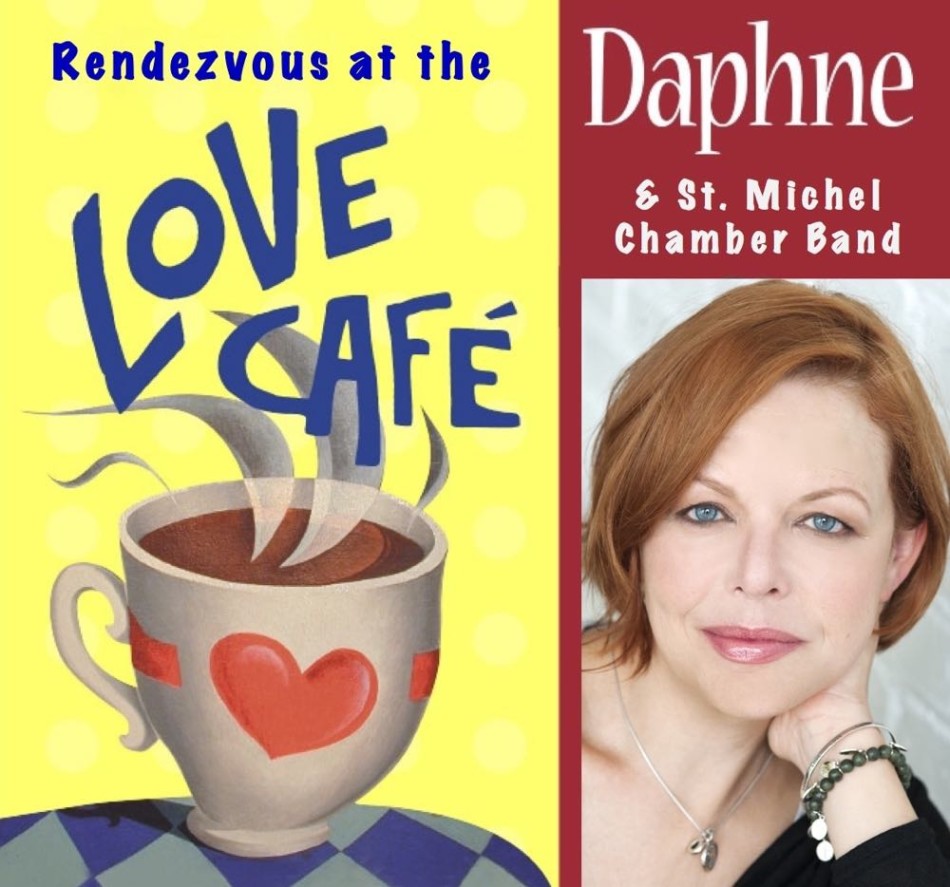 Daphne Alderson and St. Michel Chamber Band
Daphne Alderson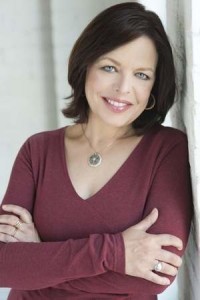 Daphne Alderson 's diverse career as lyric contralto includes opera, cabaret, oratorio, and chamber music. Pittsburgh Post-Gazette calls her, "An artist of dignified passion," (Handel's MESSIAH) and an artist of "Beautifully rendered love songs, (Love Café)."
"Daphne's voice gives me shivers…she's really magical, and when she sings in French, you'll want your sweetheart nearby," quotes Ted Sohier (WQED fm, Pittsburgh).
Ms. Alderson's recent return to opera was Mere Jeanne in Pittsburgh Opera's acclaimed premiere of Poulenc's DIALOGUES OF THE CARMELITES. Roles with Microscopic Opera followed: Agnes in FANTASTIC MR. FOX and Abby Borden in Thomas Albert's LIZBETH. Most recently, she debuted the role of Helen Cooper in the World Premiere of Todd Goodman's NIGHT OF THE LIVING DEAD (Kelly Strayhorn Theater, Pittsburgh).
Her Madame Armfeldt in Sondheim's A Little Night Music garnered: "Luscious, dark tones, an accomplished rendering." (July, 2013, Pittsburgh Tribune Review and City Paper for Opera Theatre of Pittsburgh SummerFest).   Other recent credits include AINADAMAR with Quantum Theatre and Miss Baggott in Benjamin Britten's THE LITTLE SWEEP.
A Piaf Songbook, her collection of iconic French ballads and folk songs of Leonard Cohen tours 2013-2014, commencing with guitarist John Marcinizyn in Central and South America. The Piaf concerts for the Pittsburgh Symphony's Paris Festival were hailed…"Not to be missed…" (Mark Kanny, Pittsburgh Tribune Review).
Her Love Café concert series at Heinz Chapel are an annual event in Pittsburgh's cabaret scene. Daphne is a roster artist at Pennsylvania Performing Arts on Tour.
Commissioned works include Songs That Oscar Taught Me, (Oscar Hammerstein), All Heart, All Judy, with Douglas Levine, musical director.
Her cabaret debut, An American in Paris, World War II toured the MidAtlantic Region.
Recent projects include appearances at the Club Café, Whittaker Center for the Performing Arts in Harrisburg, opera outreach educational tours with the Pittsburgh Opera, Bricolage Theatre, IonSound Project and Chamber music at Chatham College with members of the Pittsburgh Symphony. Her repertoire includes Bach, Vivaldi, the chamber works of Schumann, Brahms and Mahler, Handel's MESSIAH, Mendelssohn's ELIJAH, Pergolesi's /Vivaldi's STABAT MATER, Chamber Music at the Frick Museum with Steinway artist Yeeha Chiu and cellist Elisa Kohanski.
Daphne Alderson is an Associate Professor of Voice and Opera Workshop at Seton Hill University. She resides in Pittsburgh with husband, guitarist and composer John Marcinizyn and their beloved pets, T-Bone and Viola.
John Marcinizyn, Guitar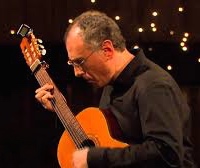 Pittsburgh based guitarist, composer, banjoist John Marcinizyn performs frequently as a soloist, with the Ferla-Marcinizyn Guitar Duo, contralto Daphne Alderson, Duo Cieli (flute and guitar duo), violin and guitar duo, and groups ranging from The Bach Choir of Pittsburgh to Billy Price. He is also a member of The Red Hot Ramblers (Dixieland jazz). His versatility as an acoustic and electric guitarist allows him to perform in many styles including classical, jazz, flamenco, rock, blues, and folk. John has also performed guitar and banjo for many theater companies including Quantum Theatre, where he wrote and performed a flamenco score for The Red Shoes and a Blues score for El Paso Blue. His playing can be heard on eight CDs and one DVD.
John's original music compositions have received numerous performances and include a guitar concerto, string quartet, orchestral music, music for theater, and pieces for solo guitar and guitar with mixed ensemble, as well as a number of jazz and rock pieces. His Sonata for Guitar and Marimba received critical acclaim following its premiere at the Guitar Foundation of America International Festival and Competition held in Buffalo. The Westmoreland Symphonic Winds commissioned Song for the Sparrows, in memory of Beth Ann Johnson and Elyse Jeanne Saraceni who were killed in the 1988 terrorist bombing of Pan Am flight 103. IonSound Project premiered his And All Manner of Thing Shall Be Well, for Contralto, Cello and Piano, based upon the writings of Julian of Norwich. John wrote and performed the theme music for Excela Health's (hospitals, rehabilitation centers, and health facilities of Westmoreland County) television, radio and web commercials. Recently he toured in South America and the Eastern Caribbean with contralto, Daphne Alderson in programs that varied from chamber music through cabaret.
John holds a Ph. D. in music composition and theory from the University of Pittsburgh, and is an Artist-Lecturer in guitar and composition at Carnegie Mellon University and Seton Hill University. He also teaches a class on slide guitar techniques at the Duquesne University Guitar and Bass Summer Workshop.  www.johnmarcinizyn.com
Elisa Kohanski, Cello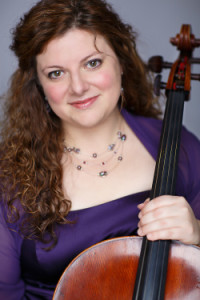 Cellist Elisa Kohanski enjoys a diverse performing career, appearing regularly as soloist, chamber musician, and orchestral player, and championing unique collaborations with artists of other disciplines. A highly-regarded solo performer, Elisa was featured in the world premiere of Richard Danielpour's Come Up From the Fields Father with the Wheeling Symphony in 2011. In 2012, she performed the Elgar Cello Concerto with the Edgewood Symphony Orchestra. Most recently, her trio commissioned Spanish-American composer Elisenda Fabregas' Triple Concerto, which had its inaugural performance with the Atlanta Virtuosi under the baton of Juan Ramirez in 2015.
A native Rhode Islander, Ms. Kohanski has a love of travel which, combined with her passion for music, has brought her to over 50 countries around the world. In Africa she has explored Tunisia, Egypt, Tanzania, South Africa, Zimbabwe, Namibia, and Botswana. A love for Africa was the inspiration for a three-country tour of the Continent with Trio Nova Mundi, Ensemble-in-Residence at Grove City College. Ms. Kohanski, along with pianist Becky Billock and violinist Maureen Conlon Gutierrez, presented nine concerts over the course of two weeks, in addition to numerous workshops and performances for children. The African tour inspired the next international tour in 2014 to Mexico.
Ms. Kohanski has performed with dozens of top-billed artists, including the Miami String Quartet, Olivia Newton John, Robert Shaw, Garrison Keillor, Phil Keaggy and Harry Connick Jr., and has played in some of the most prestigious concert halls around the world. In addition to touring China and the US with the Mantovani Orchestra, she has performed in Carnegie Hall in New York City; Royal Albert Hall in London, England; Schlossfestspiele in Heidelberg, Germany; and the Stefaniensaal Concert Hall in Graz, Austria. She has performed at all of the major venues in Pittsburgh, including Heinz Hall, the Benedum Center and City Theater.
Described after a Pittsburgh Ballet performance by the Pittsburgh Tribune Review as "most superb," Ms. Kohanski was appointed the position of Principal Cellist of the Pittsburgh Ballet Theatre in 2009. She holds the same position with the Wheeling Symphony and is a member of the cello section in the Pittsburgh Opera and the Erie Philharmonic. Elisa performs regularly with the Pittsburgh Symphony and has also played with the River Oaks Chamber Orchestra in Houston, TX and the Columbus Symphony.
Ms. Kohanski is a founding member of the Ensemble-in-Residence at the University of Pittsburgh, IonSound Project.  IonSound has received critical acclaim for original programming, a fresh approach to contemporary music, and a commitment to the city of Pittsburgh. Elisa has been praised in the Pittsburgh Tribune-Review for her "ardent" playing in performance with IonSound Project. She was also featured on IonSound's 2012 CD by Jeremy Beck, touted as "thoroughly engaging from top to bottom" by NewMusicBox.
In addition to the IonSound CD, Elisa can be heard on several recordings ranging from orchestral to popular music including Giacinto Scelsi- The Orchestral Works 1 and Daphne Alderson's album, Joan of Arc.
Each summer, Ms. Kohanski can be heard in performances with Music on the Hill, in which Rhode Island natives return to perform chamber concerts throughout the state.  The festival repertoire ranges from J.S. Bach to Osvaldo Golijov, and regularly features world class artists such as William Preucil, James Dunham, Ronald Leonard and Daniel Gilbert. Elisa has performed in several summer festivals including the AIMS Festival Orchestra in Graz, Austria, Piccolo Spoleto Festival, and the Heidelberg Castle Festival. She is looking forward to being on the faculty of the Interharmony International Music Festival in Italy this summer.
A passionate educator, Ms. Kohanski currently serves as adjunct faculty at Grove City College. She also maintains a private studio (ranging in age from five to sixty) and is on the faculty for the Carnegie Mellon Summer Strings Program. She has served on the faculties of Westminster College, Seton Hill University, Westmoreland Suzuki School, and the Carlow College Campus String Program.
Ms. Kohanski earned her Bachelor of Music Degree from the Eastman School of Music as a student of Pamela Frame. She received her Master of Music Degree from Carnegie Mellon University where she studied with Pittsburgh Symphony cellists Anne Martindale Williams and David Premo. Other notable teachers include Timothy Terranella, Carol Pellegrino, and Elizabeth Reardon.
Vladimir Mollov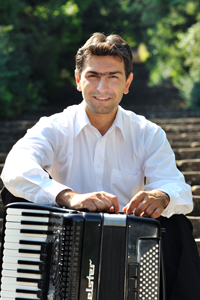 Internationally acclaimed accordionist, composer and arranger, Vladimir Mollov, was born in Bulgaria to a family of self-taught wedding musicians. The sounds of his father's accordion inspired Vladimir since early childhood and at eighteen months old, he "played" his little accordion alongside his father at weddings.
At seven he started taking formal accordion lessons with the nationally recognized pedagogue Nadejda Nicheva in Kazanluk, Bulgaria. Later studies were with Dr. Peter Marinov at the National Music Academy, the internationally recognized accordion artist Hristina Danova, and Nedelcho Dimitrov, a laureate of national and international accordion festivals and competitions.
At an early age Vladimir received recognition at several Bulgarian and international accordion competitions. At age thirteen he placed fourth in an accordion competition in Vladivostok. Two years later he placed first in the International Competition for Accordion and Guitar in Asenovgrad, Bulgaria, and received fourth place in the World Accordion Competition in Castelfidardo, Italy. Vladimir also won first place at the 2002 National Competition for Variety Music and Jazz in Novi Pazar, Bulgaria, and second place with a special award for virtuosic performance of folk music in the National Accordion Competition 2000 in Plovdiv, Bulgaria.
In 2002 Vladimir came to the United States to continue his education at Duquesne University and joined the DU Tamburitzans with whom he performed more than three hundred and fifty shows over a four-year period. He still continues to arrange dance and instrumental music for the ensemble and keeps in touch with the many friends he made there.
Since graduating from Duquesne, Vladimir has been active professional with multiple musical projects and endeavors. In 2009, he recorded his first album, Dreams, featuring all original instrumental pieces based on Bulgarian ethnic music, as well as French musette and jazz. Vladimir is a founding member of the Argentinean tango quintet, Cuidado, with which he recorded an album featuring traditional and modern tangos as well as two of his original compositions.
Vladimir has performed with the Kruno Spisic Gypsy Jazz Ensemble, Bulgarika, Daphne Alderson, Susanne Ortner and numerous other bands and artists. He was also featured as a guest on Babik's 2008 gypsy jazz album, American Gypsy.
Vladimir performs on the Siwa and Figli Super Quatro accordion and has been a featured artist for Siwa and Figli Accordions since 2009.
When not playing or writing music, Vladimir explores his passion for gadgets and technology and enjoys watching movies with this beloved wife.  He also works professionally as a web applications programmer.