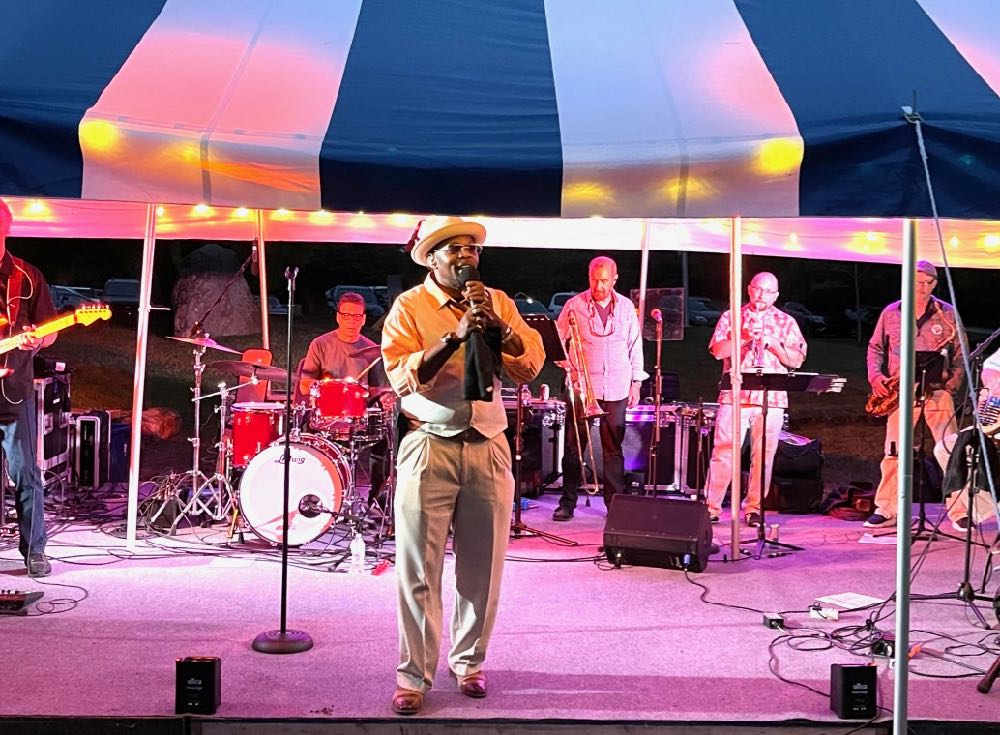 Allegheny RiverStone Center for the Arts has presented outdoor events at picturesque RiverStone Farm since 2009 drawing large audiences from all across the six-county region – beginning with a Scottish Festival for five years, with Celtic music concerts in Lincoln Hall, outdoors on the Foxburg Green and RiverStone Farm – and featuring Scottish athletic competitions, soccer clinics, sheep dog demonstrations, and Scottish dogs agility and obedience shows.
Since 2013, when ARCA presented the internationally acclaimed Scottish rock band, Big Country, in the RiverStone outdoor arena, ARCA's outdoor concerts became an annual tradition – with the audience bringing picnics, coolers, lawn chairs and blankets to enjoy glorious music outside in the beauty of western Pennsylvania with friends and family.
For the next six years of outdoor concerts ARCA presented the DePue Brothers Band, "grassical" recording artists; national R&B recording artists, WaterSeed; international thumb picking guitar virtuosos, Loren and Mark; the Grand Ole Opry group – The Black Lillies – opened by young, local country singer Isaac Cole; John Burgh and his All Star Big Band; and the classic rock group Marquis 66.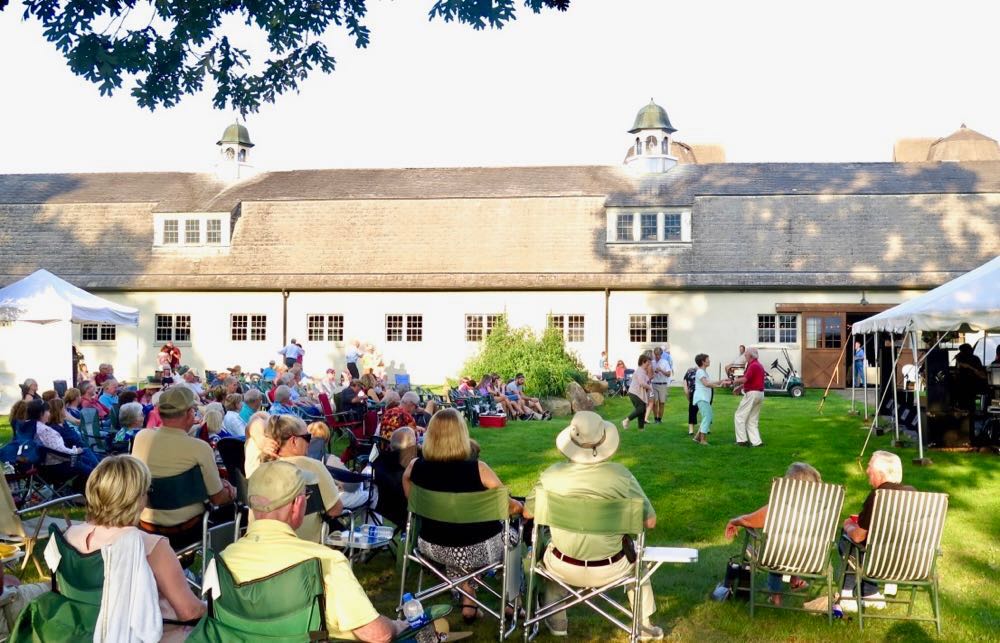 After a two-year hiatus during COVID, the Riverstone outdoor concert resumed in 2022, thanks to the generosity of the new owners of Riverstone Estate, with the Pittsburgh-based cover band described as "fabulous" and "incredible" that has been "packing the dance floor from their first note" for more than 20 years in corporate and private events – The InTransit Band, performing Motown, Rock 'n' Roll, Pop, R&B and Soul for an enthusiastic audience from around the region.  
It was a magical night at the outdoor concert of Allegheny RiverStone Center for the Arts (ARCA) on Sunday, August 14, 2022, as an audience danced all night in the twilight at beautiful Riverstone Estate to the InTRANSIT BAND…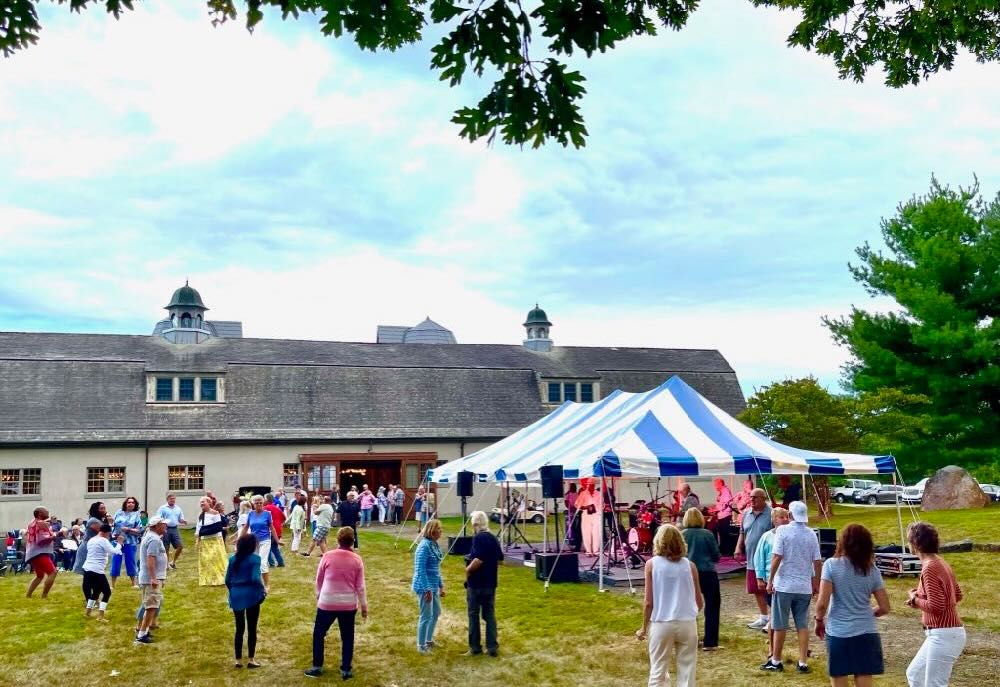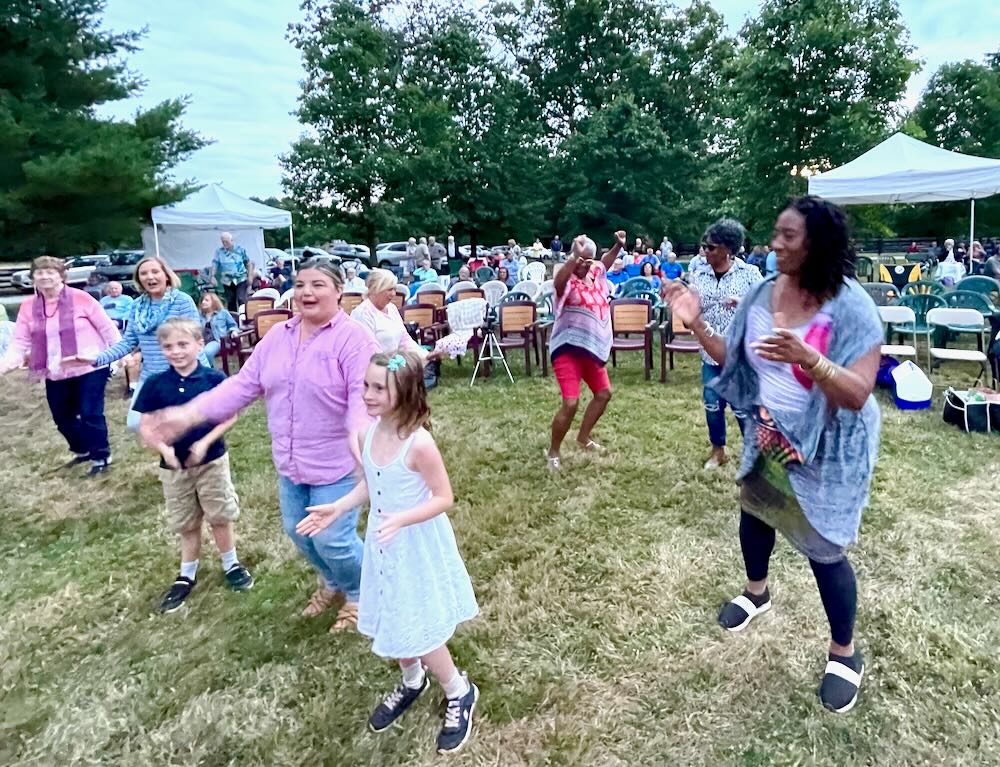 Or enjoyed the concert from their lawn chairs – and some chose to bring picnic tables and coolers to enjoy their supper serenade before dancing!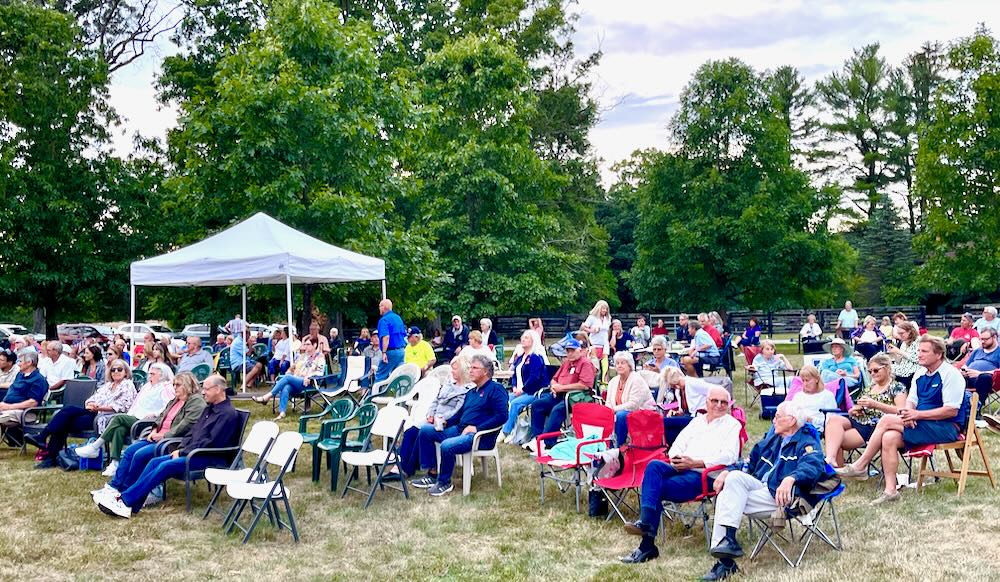 With the camaraderie of being together again after a two year hiatus of this event during COVID…

And families and friends enjoying the music together…

As the phenomenal InTRANSIT band's wailing instrumentalists – the Trumpet (with his thrilling high chops), Trombone and Sax, groovin guitars, keys and drummer –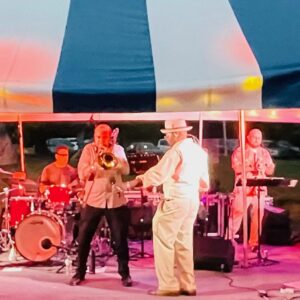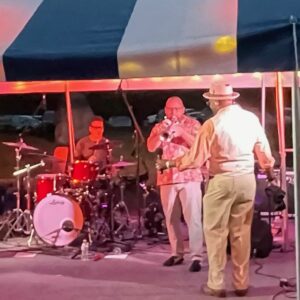 And their superb SINGER – rocked the audience "All Night Long" and went into the dancing audience for "Ride, Sally, Ride" participatory FUN!
Even got the youngest audience member up on stage to dance to "Mustang Sally".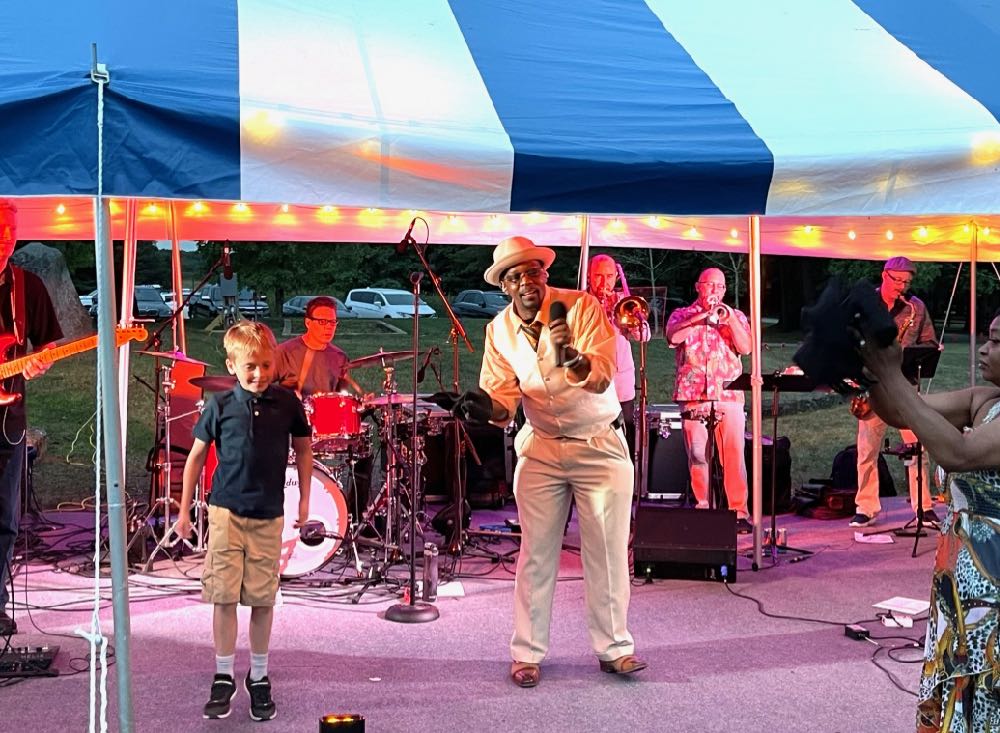 It was a truly miraculous warm/dry night (with the storm-front circling around Foxburg) for celebrating after a hiatus of two years because of COVID – sweet life and glorious music in the beautiful Allegheny-Clarion River Valley…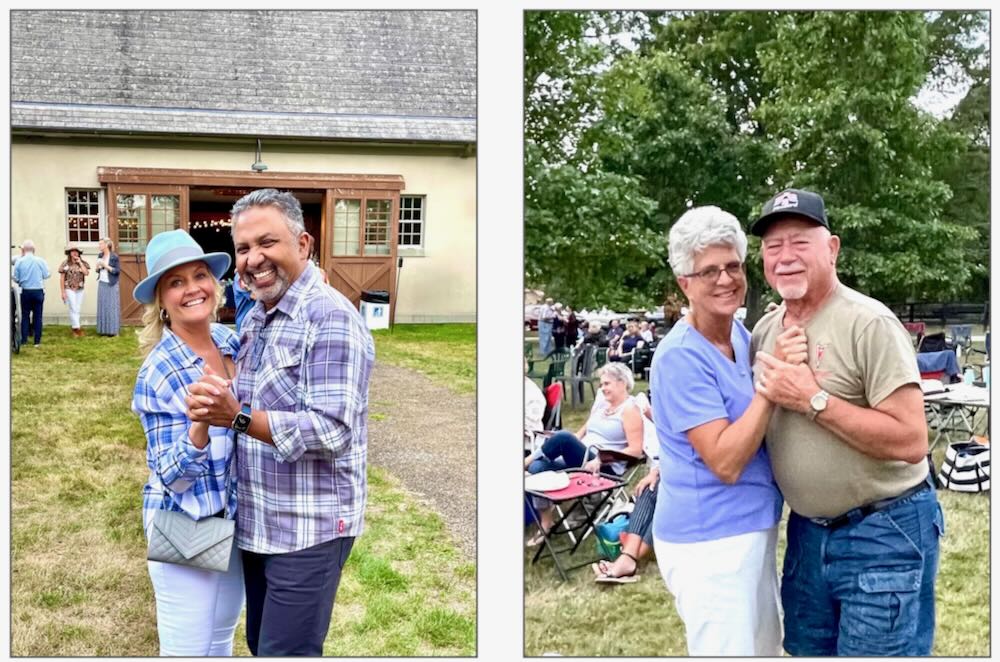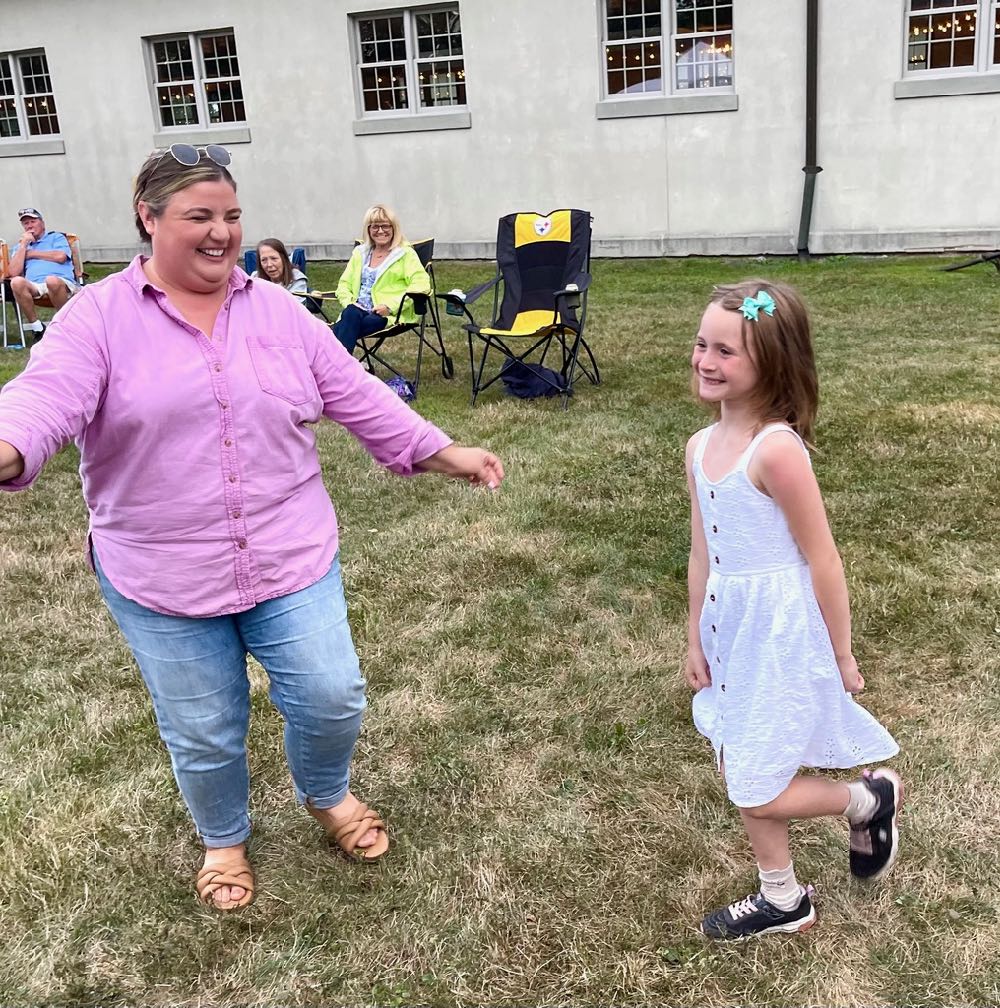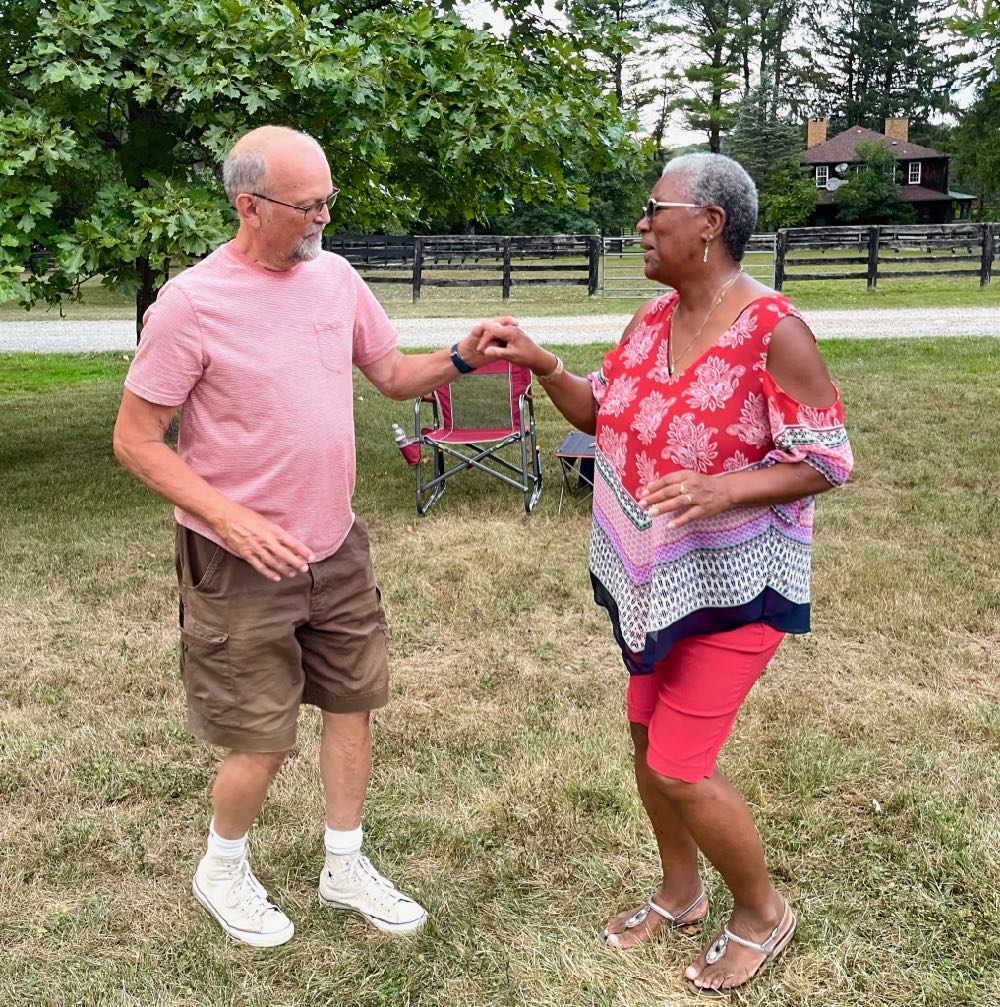 Gratitude to Michael and Linda Bradley for their very generous sponsorship of the concert.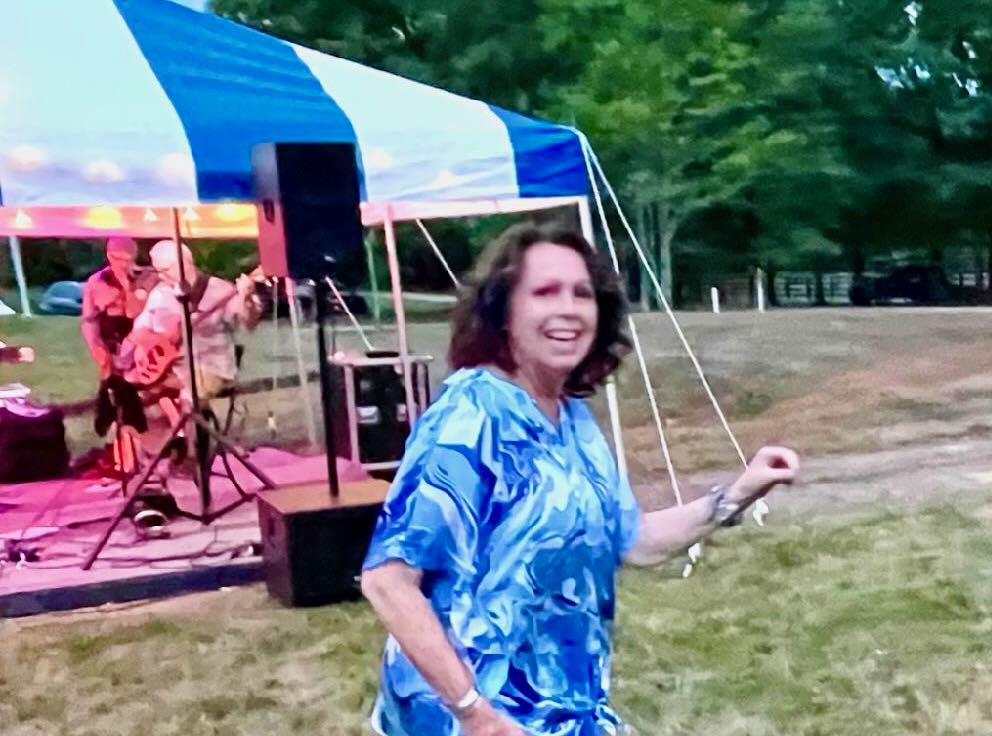 Deep thanks to the new owners of RiverStone Estate for kindly hosting the event.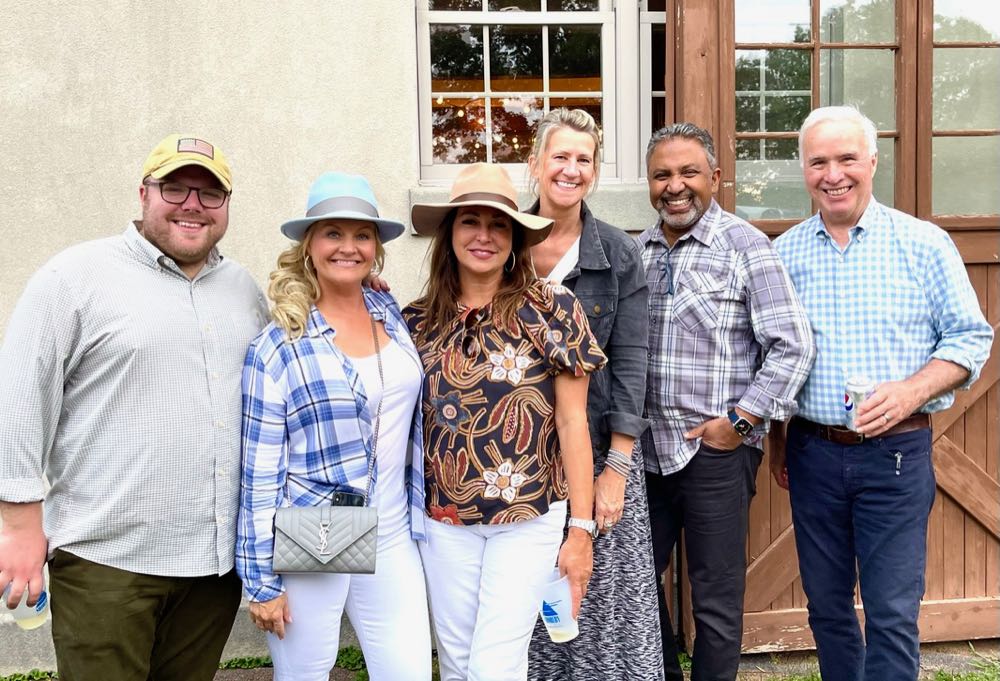 Thanks to Karen and Dan Mortland for underwriting the tent rental…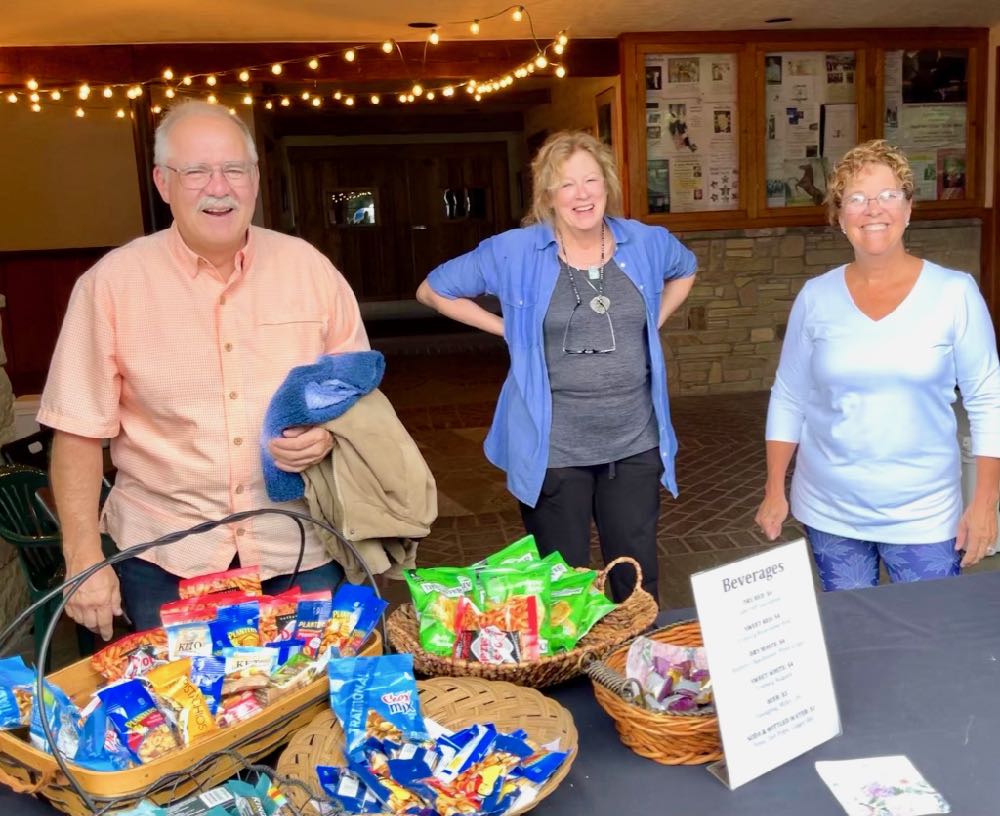 And thanks to Tom and Nancy Hovis for providing complimentary scrumptious snacks for the ENTIRE AUDIENCE!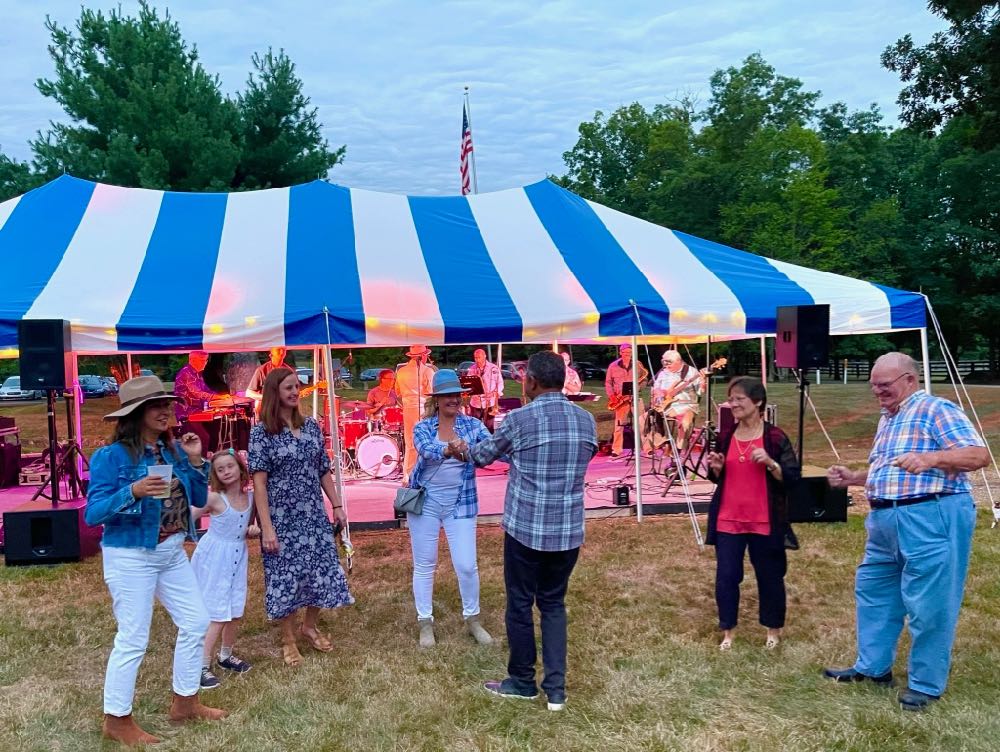 Thanks also to ARCA Board members for their many contributions in site preparation, Doug Bell, Dennis Keyes, and Kurt Crosbie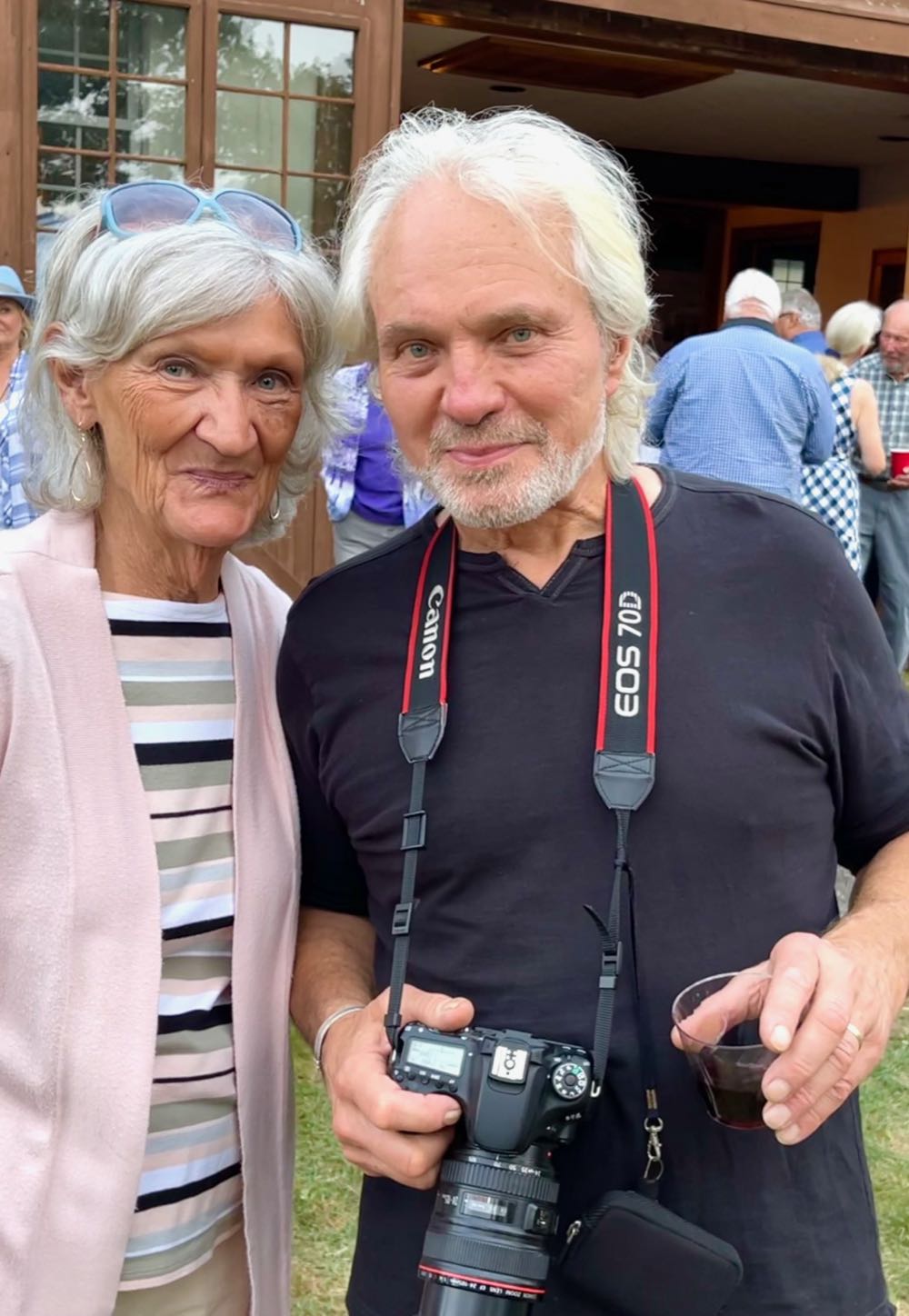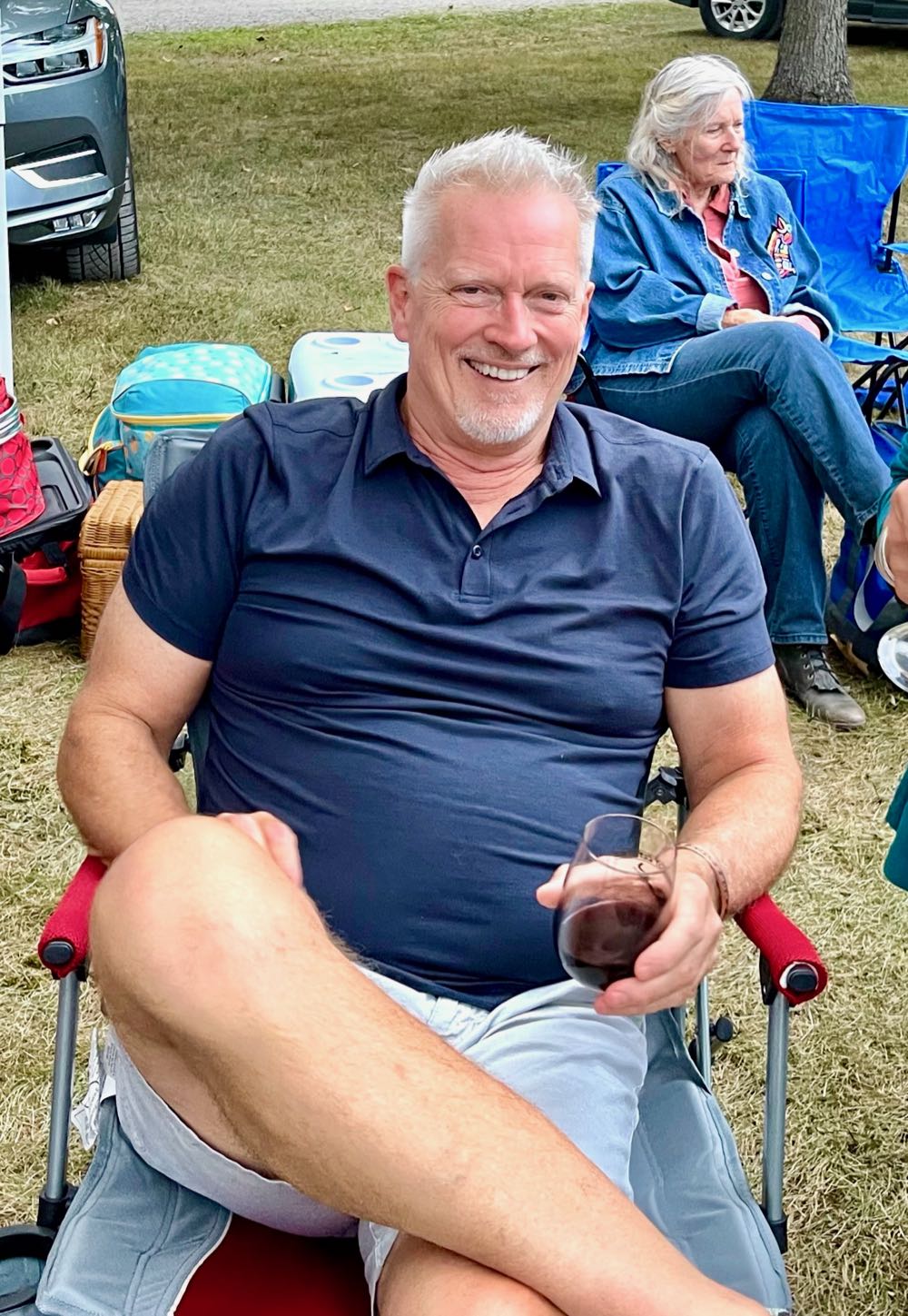 And for volunteering during the event – Karen Mortland, Pat and Bob Beran, and Tom and Nancy Hovis.  And special thanks to Bruce and Elizabeth Knight for lending us their golf cart for shuttling back and forth to parking!

A great time had by all – and looking forward to the promise of the return by popular demand of the fabulous The InTransit Band to RiverStone Estate next year!