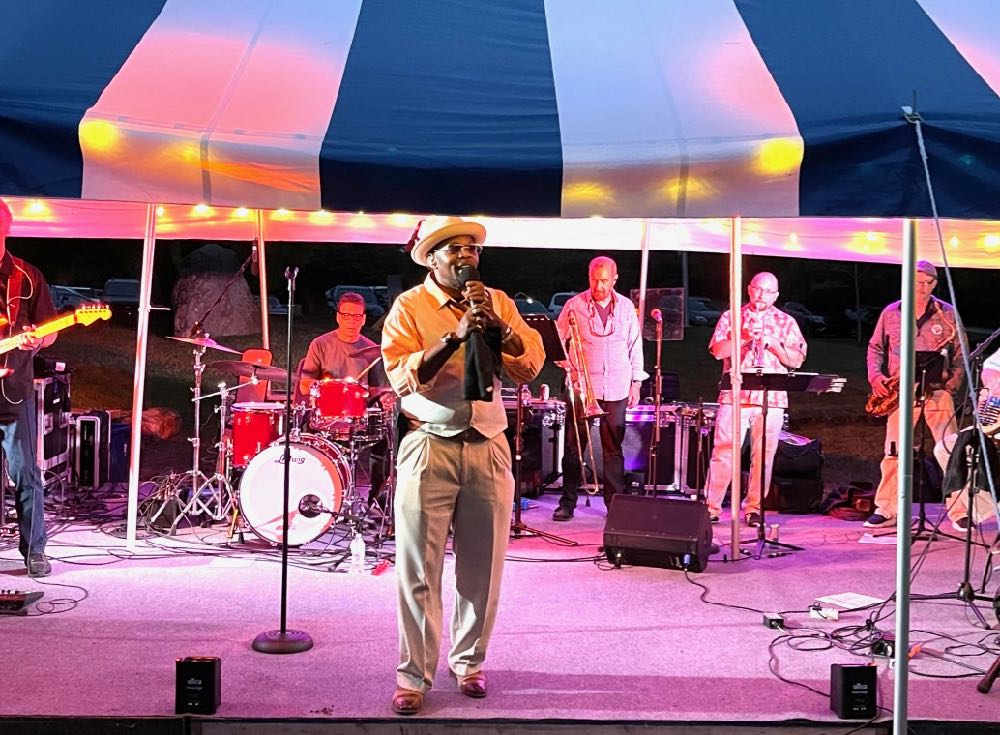 It was a magical night at the outdoor concert of Allegheny RiverStone Center for the Arts (ARCA) as an audience from all across the region danced all night in the twilight at beautiful RiverStone Estate…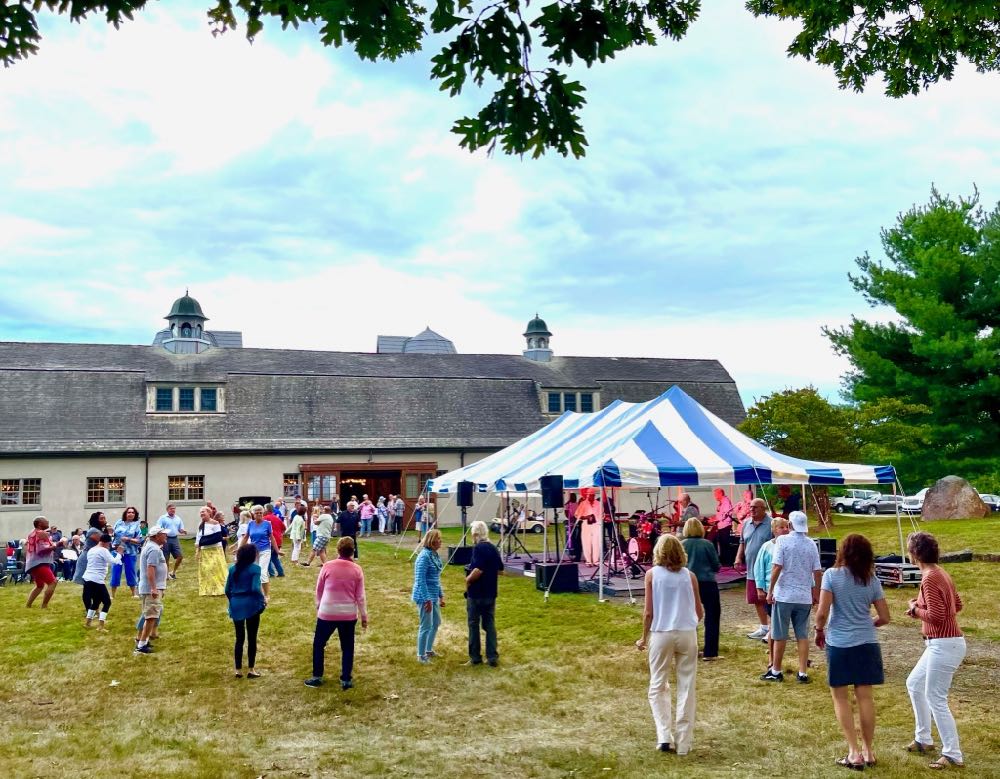 Or enjoyed the concert from their lawn chairs.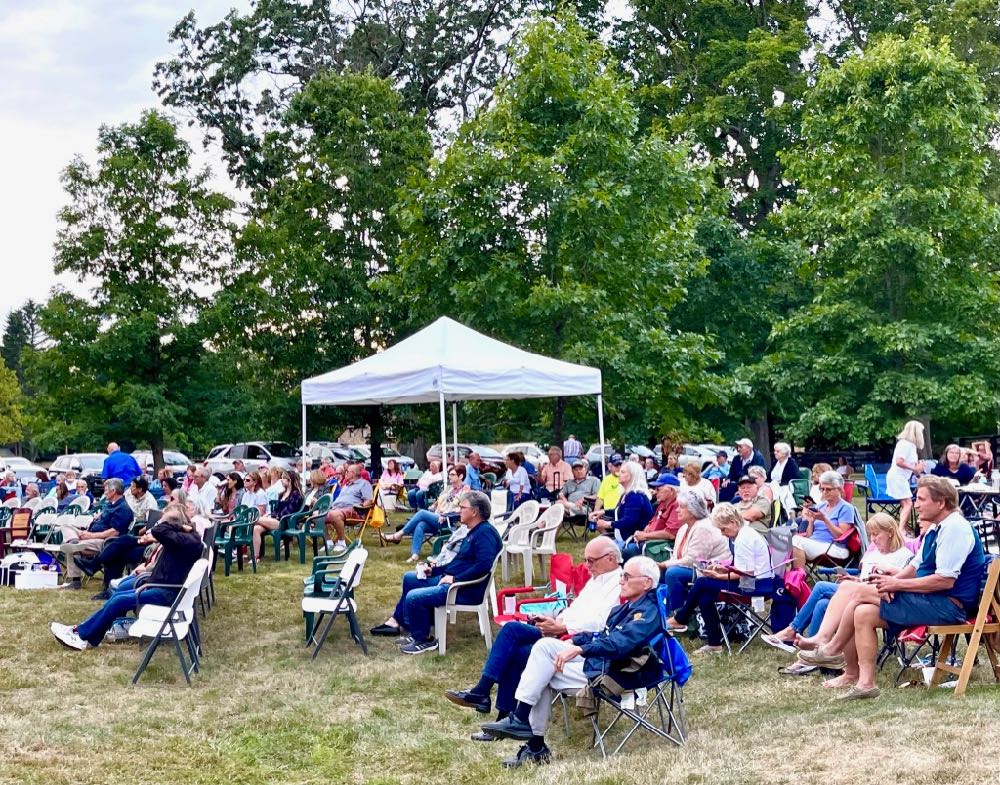 As the phenomenal InTRANSIT band's wailing instrumentalists – the Trumpet (with his thrilling high chops), Trombone and Sax, groovin guitars, keys and drummer –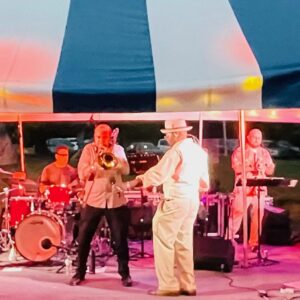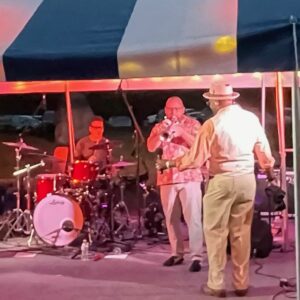 And their superb SINGER – rocked the audience "All Night Long" and even got the youngest audience member up on stage to dance to "Mustang Sally".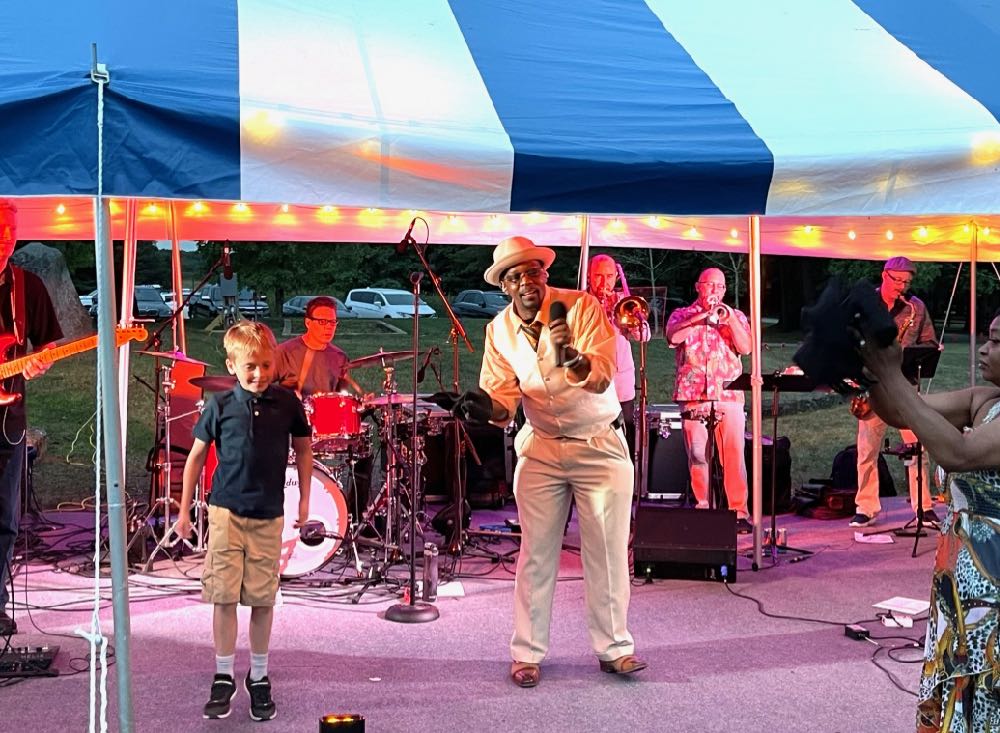 It was a truly miraculous warm/dry night (with the storm-front circling around Foxburg) for celebrating sweet life and glorious music in the beautiful Allegheny-Clarion River Valley…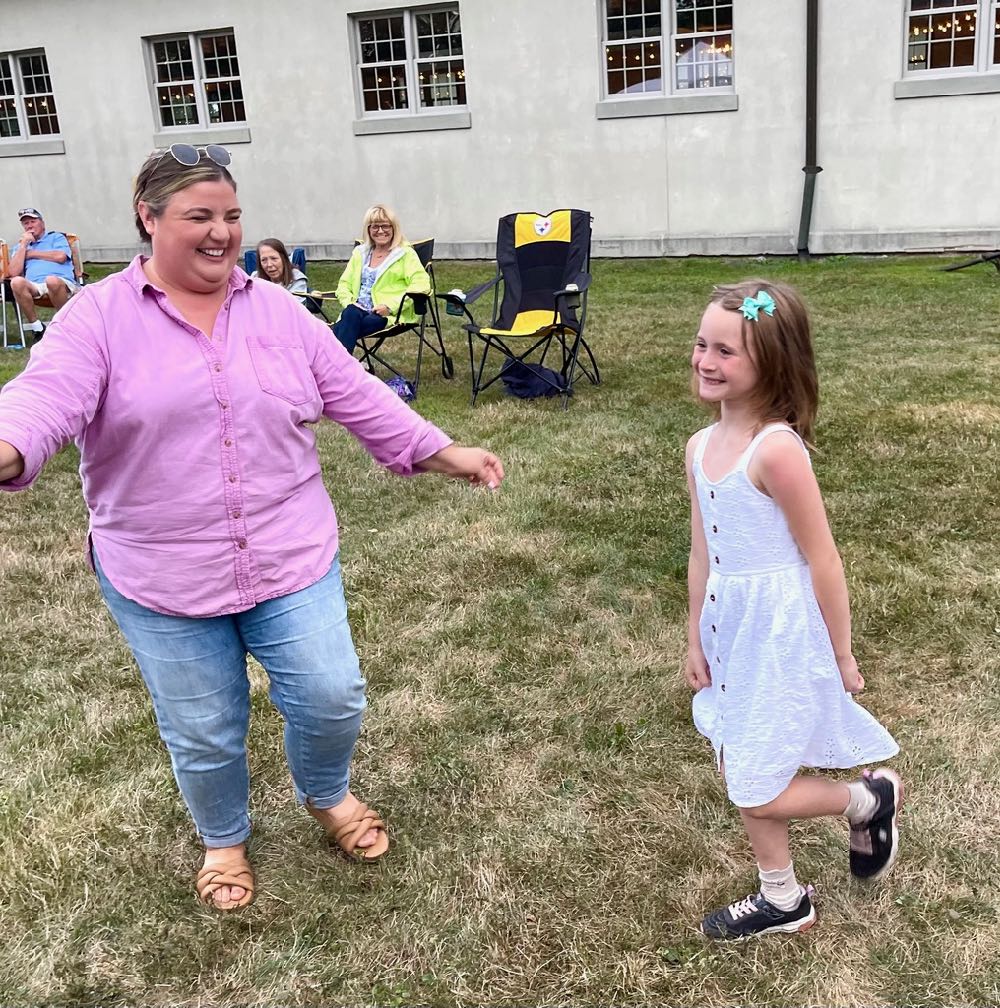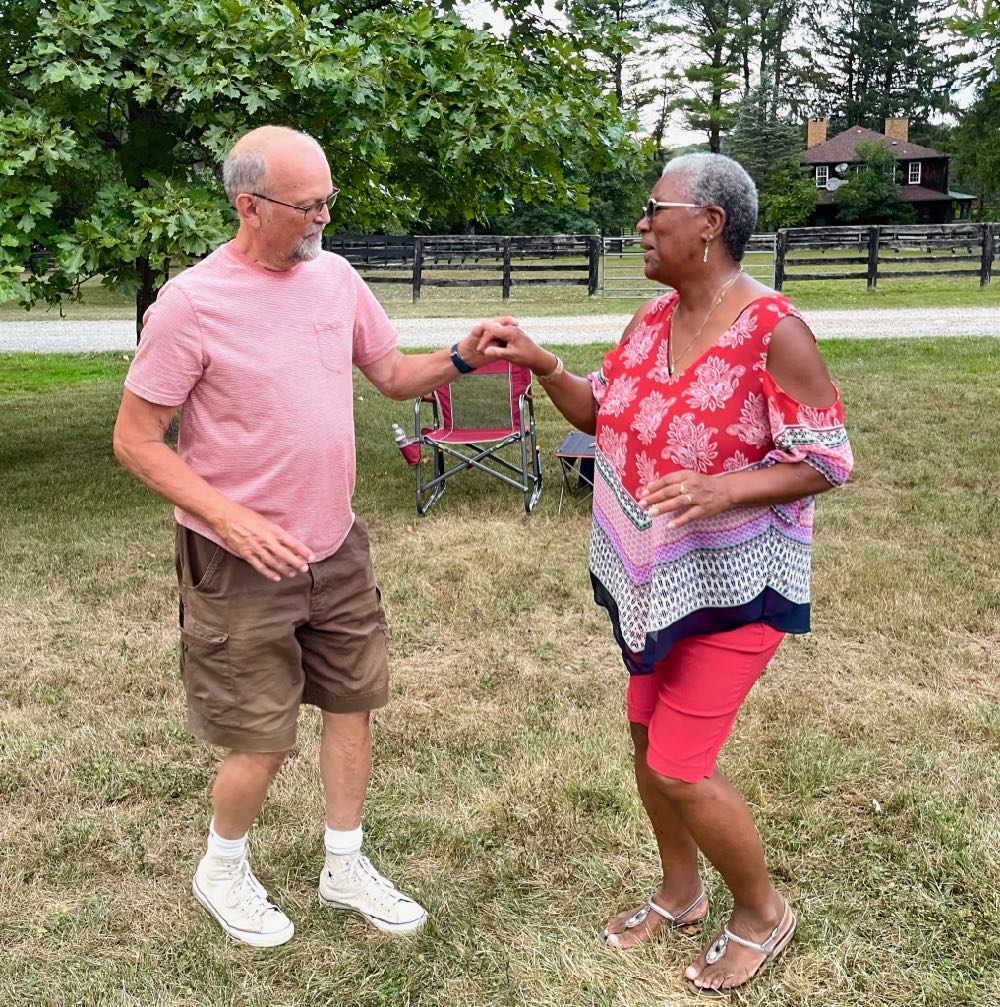 And the camaraderie of being together again after a two year hiatus of this event during COVID.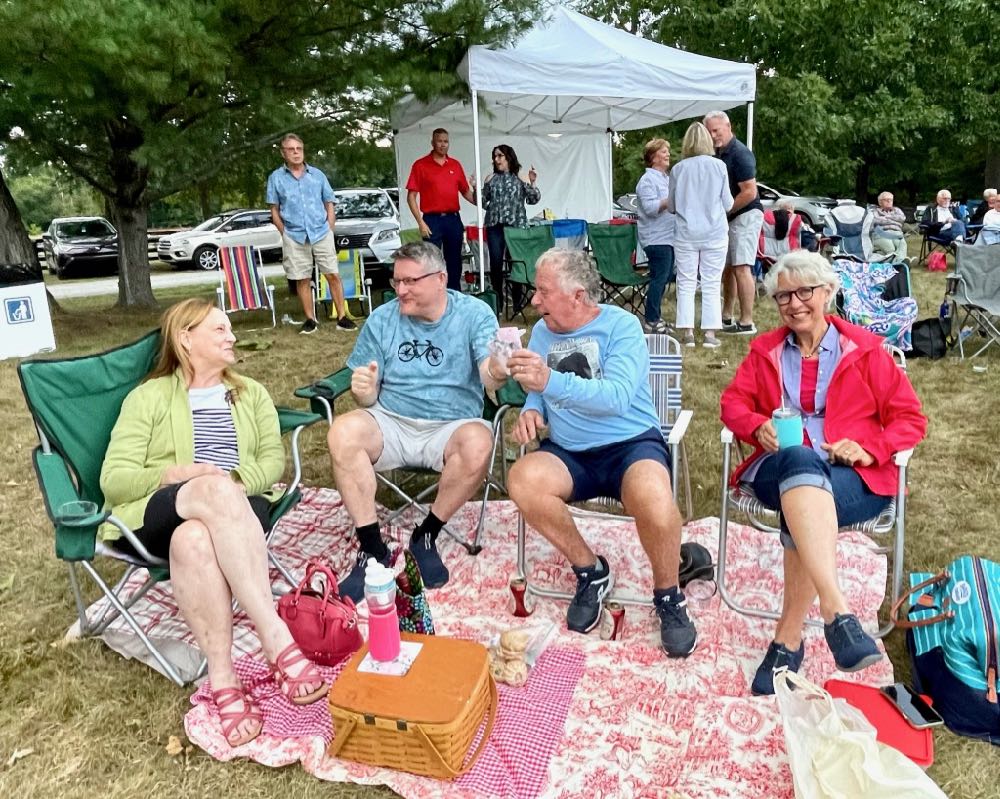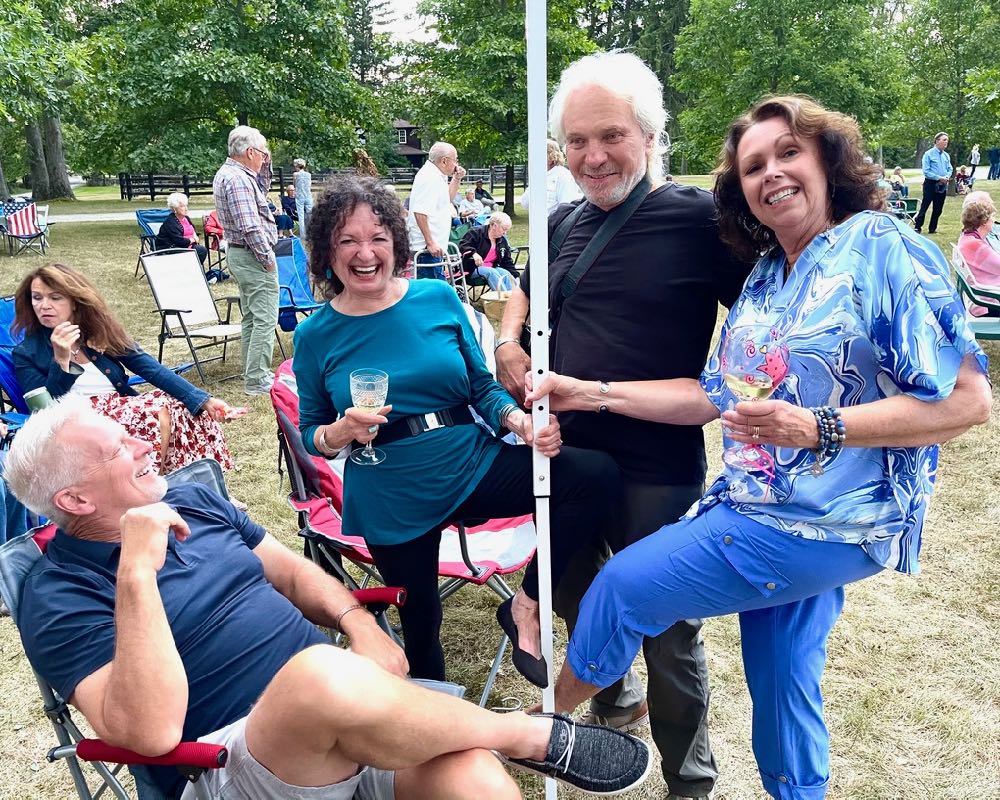 Deep thanks to the new owners of RiverStone Estate for hosting the event –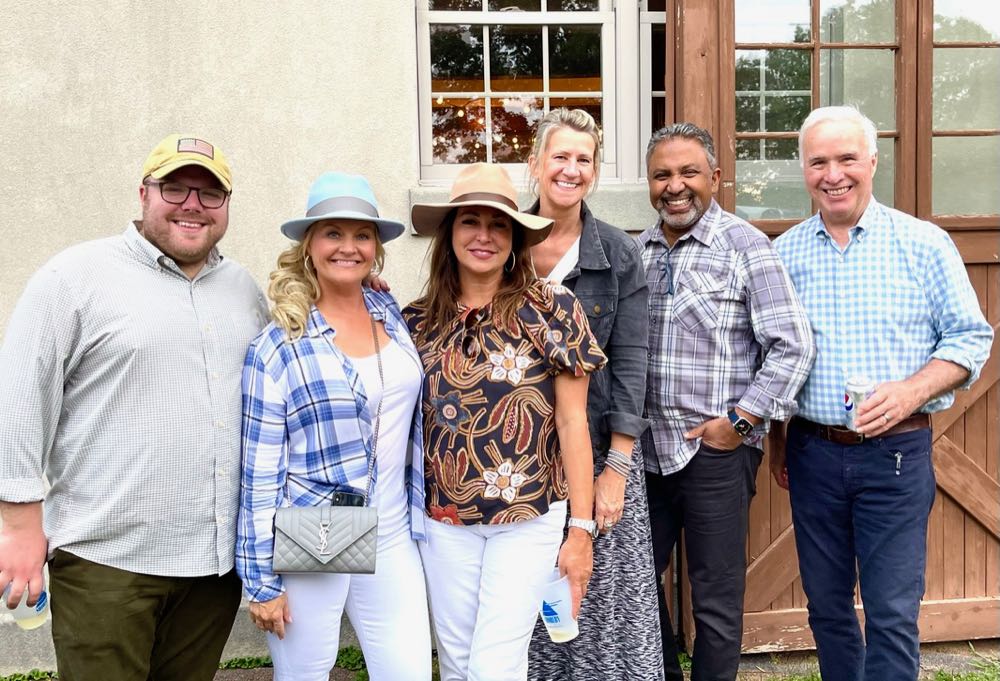 And gratitude to Michael and Linda Bradley for their very generous sponsorship of the concert.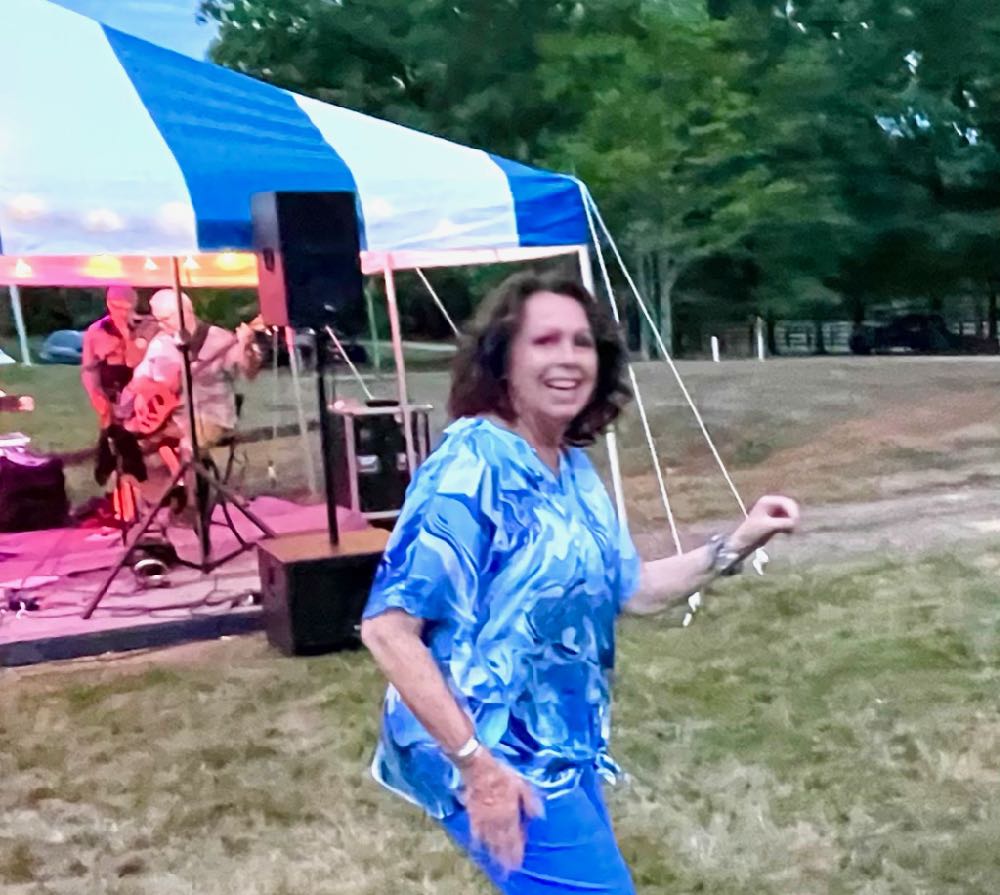 And to Karen and Dan Mortland for underwriting the tent rental…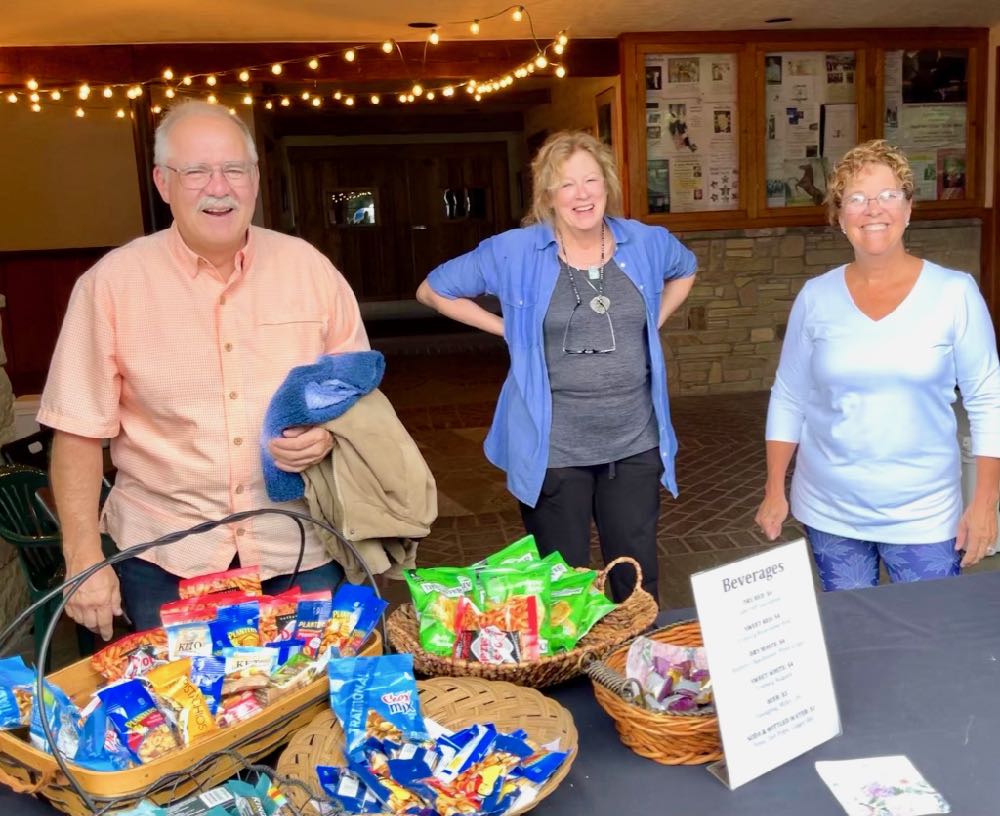 To Tom and Nancy Hovis for providing complimentary scrumptious snacks for the entire audience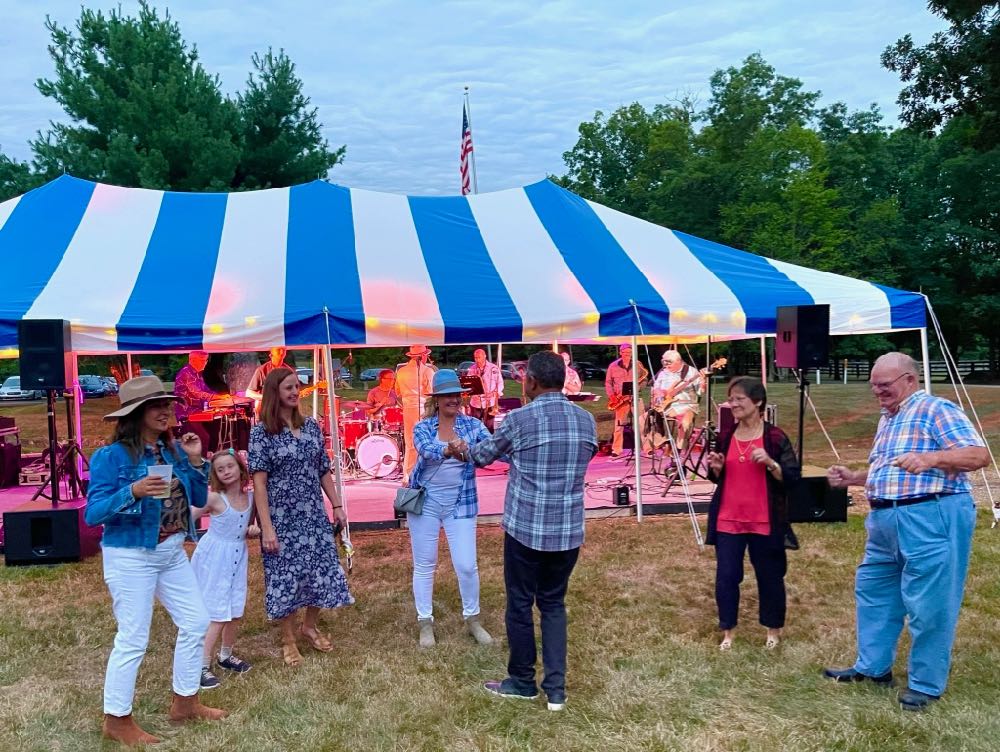 Thanks also to ARCA Board members for their many contributions in site preparation, Doug Bell, Dennis Keyes, and Kurt Crosbie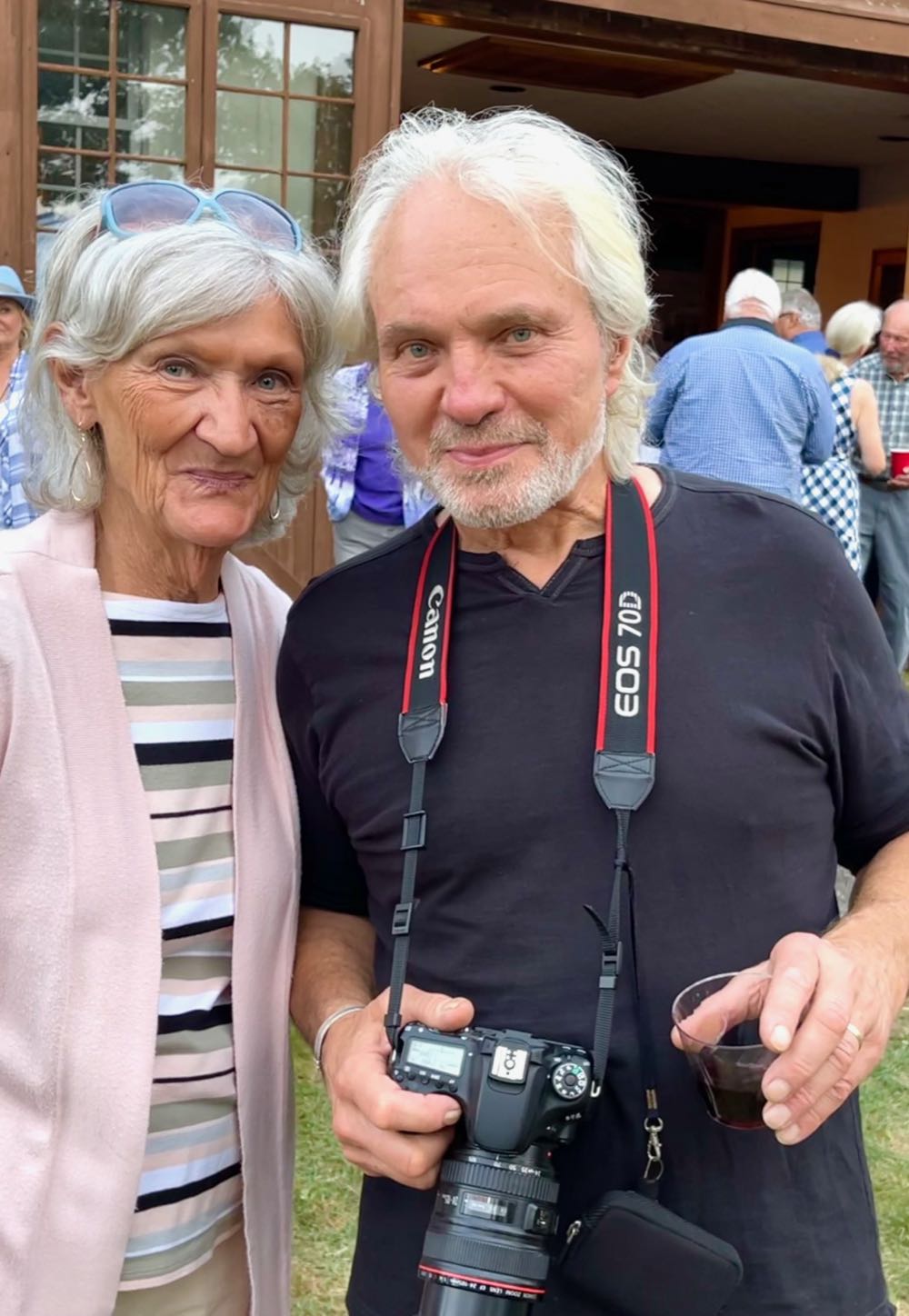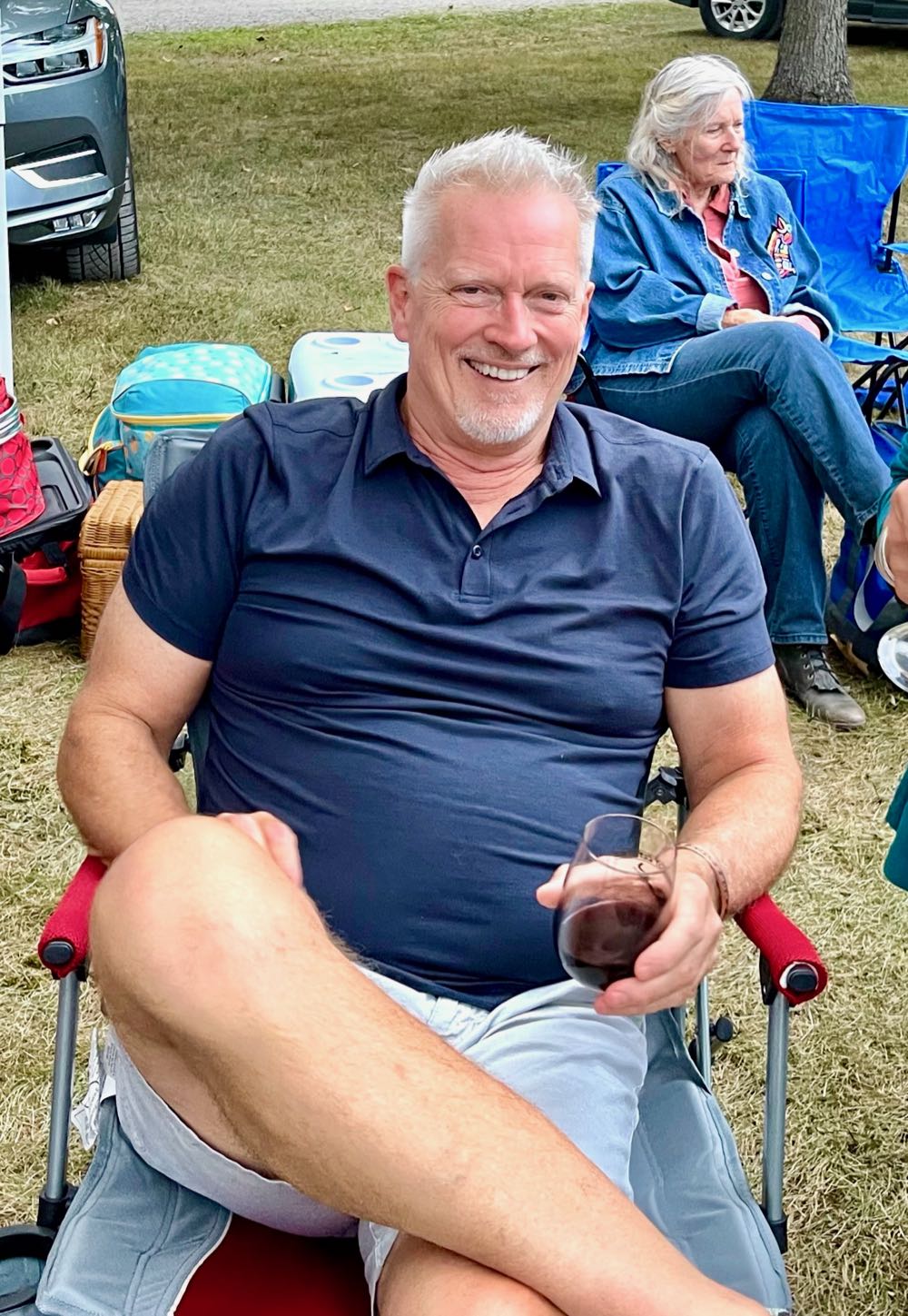 And for volunteering during the event – Karen Mortland, Pat and Bob Beran, and Tom and Nancy Hovis.  And special thanks to Bruce and Elizabeth Knight for lending us their golf cart for shuttling back and forth to parking!