Wishing you a Healthy and Happy 2023!
Allegheny RiverStone Center for the Arts wishes you a Healthy and Happy New Year filled with the joys of inspiring music and art.
Our heartfelt thanks to all of you for your generous financial support and concert attendance in 2022.
During 2022, Allegheny RiverStone Center for the Arts presented an extraordinary season of "Glorious Music and Art in the beautiful Allegheny-Clarion River Valley" – only possible because of YOU, our devoted audience members and donors.
ARCA's Board of Directors and The Red Brick Gallery Cooperative Artists extend their warmest thanks to you for your generous support of our mission to bring world class music and art to all the people of the greater Allegheny-Clarion River Valley Region.
ARCA Concerts and Exhibits in 2023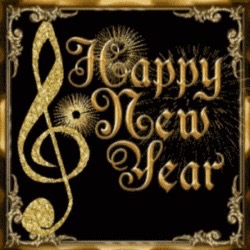 In the 2023 season, ARCA once again will bring world class music and inspiring visual art to its audiences – with debuts of national and world acclaimed artists in Lincoln Hall and the return of ARCA favorites by popular demand – and exhibits of extraordinary photographers and painters from the region in the Upstairs Gallery at the Red Brick Gallery.
A full season schedule from February through December will be available in early February. If you would like to have a season brochure mailed to you, please send an email to info@alleghenyriverstone.org with your name, mailing address and email address requesting that you be put on the ARCA mailing list. To reserve tickets, call 724-659-3153 or buy tickets online through the Eventbrite link on each webpage.  
If you wish to receive ARCA's newsletter emails with concert and exhibit announcements, please use the subscribe button on this page.  If you would like to donate to ARCA and become a Member, you may use this link online – or request a Membership brochure be mailed to you at info@alleghenyriverstone.org
OPENING CONCERTS: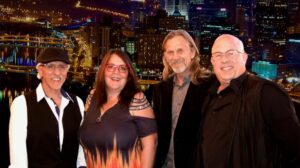 It will be "Love at First Song" with dancing at the back of Lincoln Hall as ARCA's 2023 season opens on Saturday, February 11, 2023 at 7:30 PM with a romantic Valentine's Day cabaret with twinkling candlelight and music and dancing to KEY FACTOR with pianist Mark DeWalt; John DeCola on keyboard and electric accordion; Glenn Schaft on drums; and blues singer Lori Russo also on five string electric bass performing R&B classics, jazz standards, samba, bossa nova, romantic ballads, Caribbean styles, Neo soul and more. Complimentary savories, salty snacks and chocolates. Wine and Beer for Sale.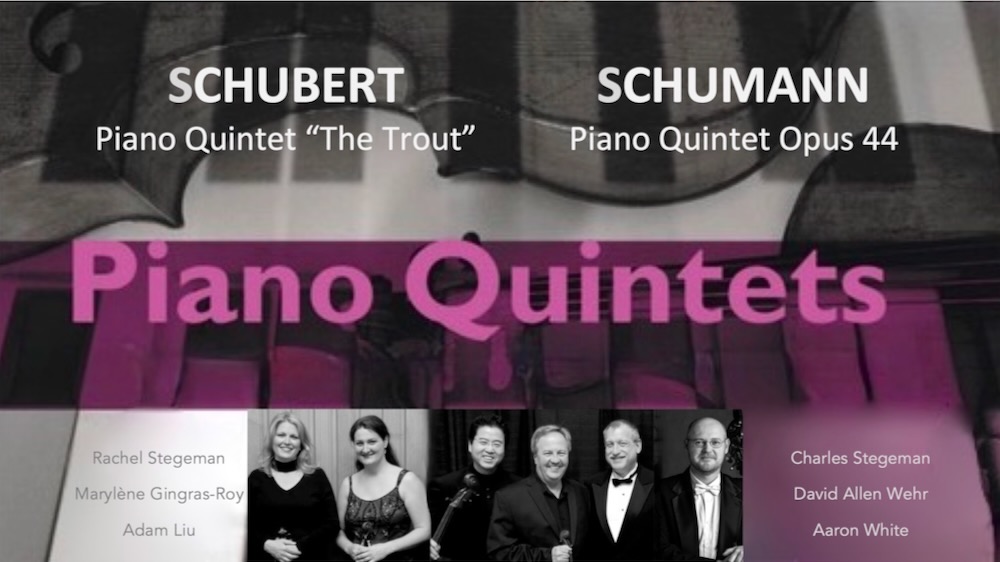 Inspiring musical virtuosity in the perfect, spring-time chamber music program as International Piano Competition Gold Prize winner Pianist DAVID ALLEN WEHR on Sunday, March 5 at 2:00 PM in Lincoln Hall is joined by distinguished members of the Pittsburgh Symphony and Duquesne Piano Trio to perform two masterpiece piano quintets of the chamber music repertoire in which all players perform as soloists:  The exuberant and extroverted piano quintet masterpieces by Franz Schubert: Piano Quintet in A Major, D. 667 "The Trout" and Robert Schumann: Piano Quintet in E-Flat Major, op. 44 performed by Marylene Gingras-Roy, viola; Adam Liu, cello; Charles Stegeman, violin; Rachel Stegeman, violin; Aaron White, contrabass; and David Allen Wehr, piano.  Katherine Soroka, mezzo soprano will perform the Schubert song "The Trout" before the Schubert Piano Quintet bearing its name.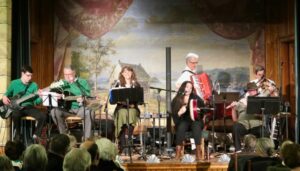 Extend your St. Patrick's weekend celebrations as ARCA audience favorites CARNIVAL OF SOULS and the Lowry Family sound the call for the Irish in their return to Lincoln Hall on Saturday, March 18 at 7:30 PM performing traditional and original Celtic music for their joyous St. Patrick's celebration, featuring highland pipes, bodhrán drum, 12 string and bass guitar, mandolin, fiddle, accordion, and keyboard along with high spirited vocals. This concert will sell out, as did their Celtic Christmas Concert, so be sure to reserve early!
DEBUTS THIS SEASON: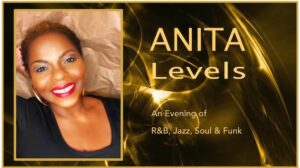 Mark your calendars for Saturday, April 1 at 7:30 PM for the the ARCA debut of the vocal artist, ANITA LEVELS, whose jazzy sound has been described as one of power, intention, passion and soul, coming off of her February performance starring with a nine-piece ensemble in R.E.S.P.E.C.T An Aretha Franklin Tribute Concert at the Kelly Strayhorn Theatre in Pittsburgh – in a Lincoln Hall evening of music and dancing to R&B, Jazz, Soul & Funk with a quartet of premiere musicians. Beer and Wine for Sale. Will be an unforgettable night of grooving music and dancing at the back of Lincoln Hall. Don't Miss This!!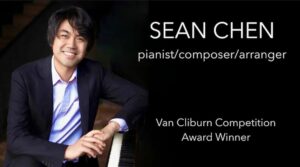 Take a break from summer on Sunday, July 30 at 2 PM in the air conditioned comfort of Lincoln Hall for what will be a dazzling and unforgettable performance by Van Cliburn Competition Bronze prize winner, pianist SEAN CHEN, who has "the rare ability to combine poetic musical sensibilities and dazzling technical prowess."  His concerto performances have been described as "the best performance of this concerto that I have ever heard." (Conductor Gerard Schwaz) and a Novo critic wrote of Chen, "There aren't enough superlatives for this young man. Moments of bold intensity gave way to those of a gentle tenderness that was breathtaking at times…".  It promises to be a pianistic high for our ARCA audience.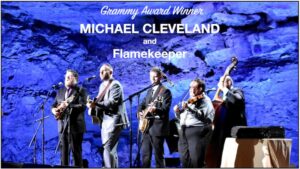 Reserve your tickets EARLY – Saturday, September 23 at 7:30 in Lincoln Hall for the debut of  the 2019 Grammy Award winner MICHAEL CLEVELAND AND FLAMEKEEPER, – the ultimate fiddler in the world" who "played that fiddle so fast that you'd expect to see smoke coming from his fingertips"  who is a 12-Time IBMA Fiddler Player and 2022 Heritage Fellow for the National Endowment for the Arts.  His fiddling and the heart-felt bluegrass of Flamekeeper will be an experience long treasured. Buy online or reserve early as this will sell out!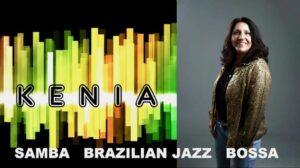 On Saturday, October 14 at 7:30 PM the internationally acclaimed Brazilian recording artist KENIA, whose amber-toned voice and unmatched phrasing evokes Brazil's heart and soul as few singers ever have in more than ten CDs since reaching world-wide celebrity in the eighties and nineties, debuts in Lincoln Hall with a band of Pittsburgh's premier instrumentalists. "Singing, swaying, Kenia is Brazil, scatting, lively, absolutely irresistible"  and  "Her voice can suspend time" – and get ARCA's audience dancing at the back of Lincoln Hall in a combination of pop, jazz, samba and bossa nova. Beer and Wine for sale. Reserve or buy online early – this will sell out!
Artists Back By Popular Demand:
The world renowned Alexander String Quartet returns by popular demand on Sunday, April 16 in a program of light and dark musical contrasts with Mozart and Shostakovich.
The return of extraordinary theatre organists Brett Valliant on Sunday, October 1 in "From Bach to Bacharach", and Dave Wickerham on Sunday, April 30 in "Spring is Here" and Audience request improvisation as well as his popular annual-sold out Christmas concert on Sunday, December 10.

Begin Mother's Day weekend

with High Fidelity Bluegrass and Gospel and their stunning close harmony with blazing instrumentals in uplifting, spirit-filled gospel and bluegrass on Friday, May 12 that

every Mother would love!

Music and dancing at the back of Lincoln Hall to the glorious vocalism of the amazing cabaret singer Judi Figel on Saturday, June 10.
Bluegrass Showmanship & Entertainment at its best that charmed and delighted the Lincoln Hall audience last summer – and serenaded them on the patio as they were leaving (!) –  The David Mayfield Parade bluegrass band returns on Saturday, July 15.
Halloween Horror Movie night, screening the classic Nosferatu on October 28 featuring the original score composed and performed by ARCA perennial favorite, pianist Tom Roberts, as commissioned in 2022 by the Pittsburgh Silent Film Society for the 100th anniversary of the first German horror film – PLUS come in costume and participate in a COSTUME PARADE and competition at intermission! MUSICAL FUN!
A pianist with a "deep seated emotional response to the music" ushers in the Thanksgiving holiday as Moscow Tchaikovsky Competition laureate, pianist Gayle Martin performs Romantic era masterpieces on Sunday, November 12.
The dazzling TAKE3 Trio that brought the Lincoln Hall audience to tears and multiple standing ovations returns to perform both a Lincoln Hall Holiday concert on Sunday, December 17 and Educational ArtReach workshops and assembly concerts in the Allegheny-Clarion Valley Schools on December 18 – and YES!  Reserve early for TAKE3's concert – as this will SELL OUT!
The spectacular In Transit Band returns to beautiful RiverStone Estate for an outdoor concert & dance at 6 PM on Saturday, August 12. ALSO thanks to the generosity of the new owners of RiverStone, returning is the popular Membership Picnic before the concert.  To become a Member and attend the pig-roast picnic in the H-Barns at 4 PM before the concert, click the Membership Button on the home page.



The Red Brick Gallery Season:
In addition to Red Brick Gallery Cooperative Members' works displayed in the first floor Gift Shop, Guest Exhibits in the Second Floor Gallery in 2023 will include:
Roy Engelbrecht, photographer – Weekends April 14 to May 21
Exhibit Wine & Cheese Opening – Sunday April 16 from 4 to 6 PM
After Alexander String Quartet Concert at 2 PM in Lincoln Hall
Pittsburgh photographer ROY ENGELBRECHT brings an exhibit of stunning photographs of landscapes and architecture. A native of Aruba, he went to high school in NYC and received a Bachelors and Masters from the U of Pittsburgh, starting out as a portrait photographer and for 25 years pursuing his passion of photographing architecture. Meet the Artist at a Wine & Cheese reception from 4 to 6 PM in the RBG Upstairs Gallery, following the Alexander String Quartet concert on Sunday, April 16 at 2 PM in Lincoln Hall.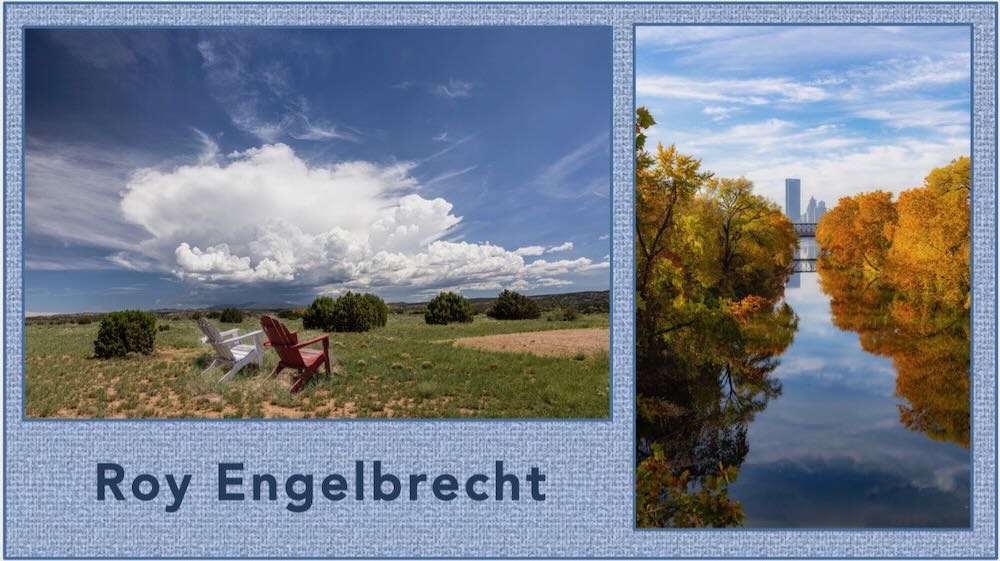 Elizabeth Ford, painter – Weekends May 26 to July 2
"Music & Art" Opening – Wine & Cheese Reception –  Sunday, May 28  2:30-5 PM
Music by Jeff Powell and Jennifer Powell Lowrey
With a body of work both contemplative and crisp, painter Lizz Ford is a freelance artist with a healthy obsession for large acrylic paintings and who chooses large scale canvases to create a cacophony of visually bold and impactful imagery so they're seen as clearly as possible. Open walls don't stand a chance! As a designer, she works on her own line of digital metallic prints and commissions. Meet the Artist at a "Music and Art" Opening with wine and cheese reception on Sunday, May 28 from 2:30 to 5:00 PM in the RBG Upstairs Gallery with musicians Jeff Powell and Jennifer Powell Lowrey.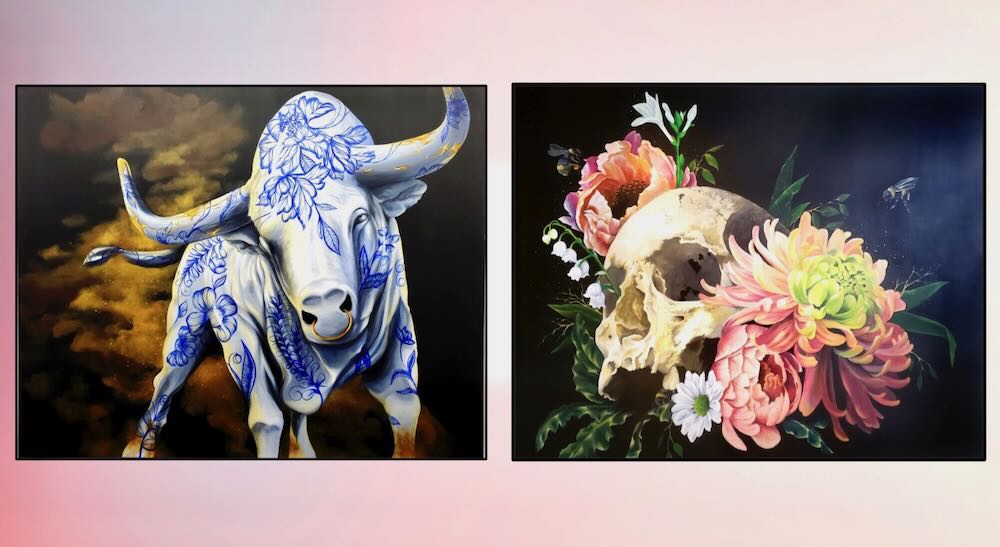 Dennis Keyes, photographer with Jannick Wildberg, painter – Weekends July 7 to August 13
Exhibit Wine & Cheese Opening on Sunday, July 30 from 4 to 6 PM
After Pianist Sean Chen Concert at 2 PM in Lincoln Hall
Much beloved Red Brick Gallery Cooperative Artist photographer, Dennis Keyes, displays glorious photographs from the Allegheny-Clarion River Valley region and his creative lens of the world in which he adventures, including constructions of contemporary interpretations of ancient folklore & mythology revealing how humans imagined the universe.  He is joined by painter Jannick Wildberg, whose luminous paintings communicate messages of peace, our interconnectedness with everything, the preciousness of life but also its fragility, and evanescence – all from her inner transformation and commitment to create art to convey feelings of gratitude, peace and compassion. Meet the Artists at a Wine & Cheese Reception on Sunday, July 30 from 4 to 6 PM following the concert by pianist Sean Chen at 2 PM in Lincoln Hall.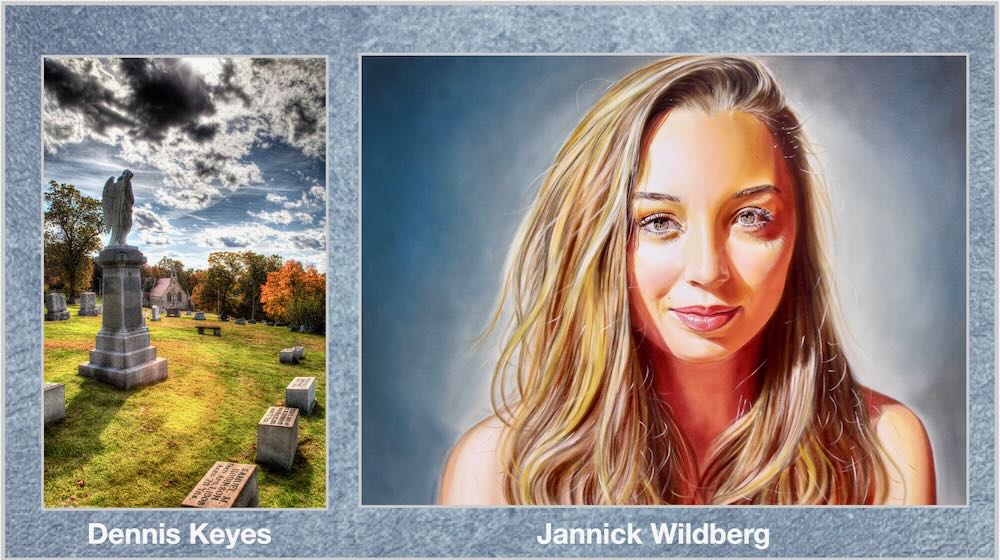 Andor Paposi-Jobb, painter – Weekends August 18 to September 24
"Music & Art" Opening – Wine & Cheese Reception –  Sunday, August 20  2:30-5 PM
Music by Hallam & Delaney – cello and guitar
Internationally renowned painter, Dr. Andor Paposi-Jobb, enjoys landscape painting as a form of recreation, but finds the field of portraiture enthralling.  His many commissioned works – portraits and landscapes – are cherished works of art in many homes and institutions around the world. Andor's portraits of outstanding judoka from twenty-one countries are featured in a book – THE JUDO GREATS – now in its fourth printing. Most of all, Dr. Jobb enjoys teaching – his special métier – and is very proud of his past students who have become successful professionals.
Andor has experienced a storied life – born in 1934 in Hungary and while a student at the prestigious Applied Art Academy in Budapest, fought in Hungary's 1956 Freedom Fight. When his country's bid for freedom failed, he escaped by hiking over the border into Austria and immigrating to the United States. With a BFA and MA from Kent State University, he served as Professor of Fine Arts at PennWest Clarion University until retirement in 1991. Andor continues to teach painting on a private basis in his hometown of Emlenton, Pennsylvania.
Meet the Artist at a "Music and Art" Opening with wine and cheese reception on Sunday, August 20 from 2:30 to 5:00 PM in the RBG Upstairs Gallery with musicians Hallam & Delaney.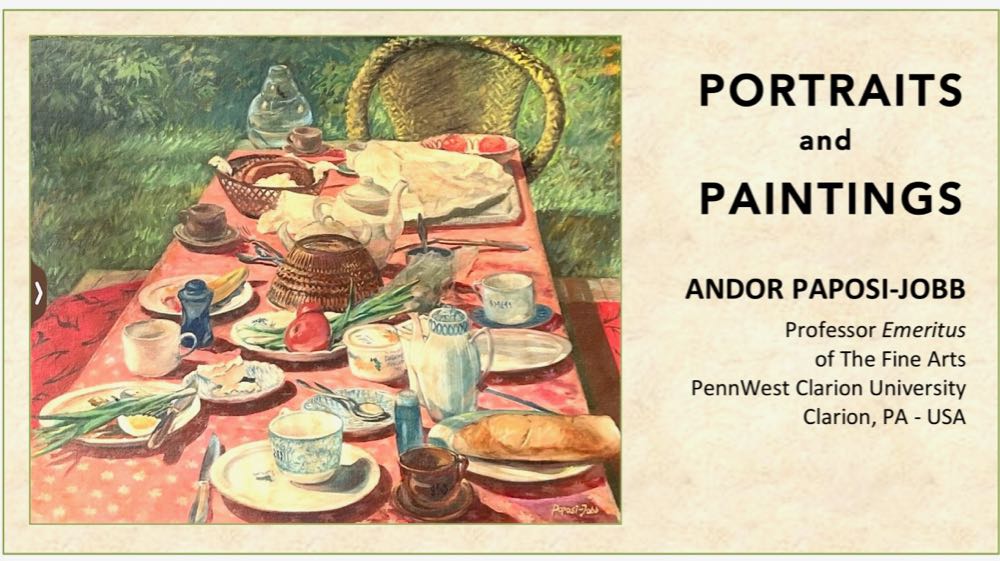 Geoffrey P. Dunn, painter – Weekends September 29 to November 5
Exhibit Opening Wine & Cheese Reception on Sunday, October 1 from 4 to 6 PM
After Brett Valliant Concert at 2 PM in Lincoln Hall
World traveled, retired general surgeon and palliative care physician, Geoffrey P. Dunn, began painting in high school and studied painting in college before turning to medicine. Recognizing a deeper and more spiritual purpose to painting in the late 90's, he resumed plein-air painting, which became the counterpoint and catharsis for Dun's career in hospice and palliative care. After COVID, he again instinctively turned to the greatest healer of all – nature – through which his sense of hope for all of us and profound love of home were realized. Meet the Artist at a Wine & Cheese Reception on Sunday, October 1 from 4 to 6 PM following the Wurlitzer theatre organ concert of Brett Valliant at 2 PM in Lincoln Hall.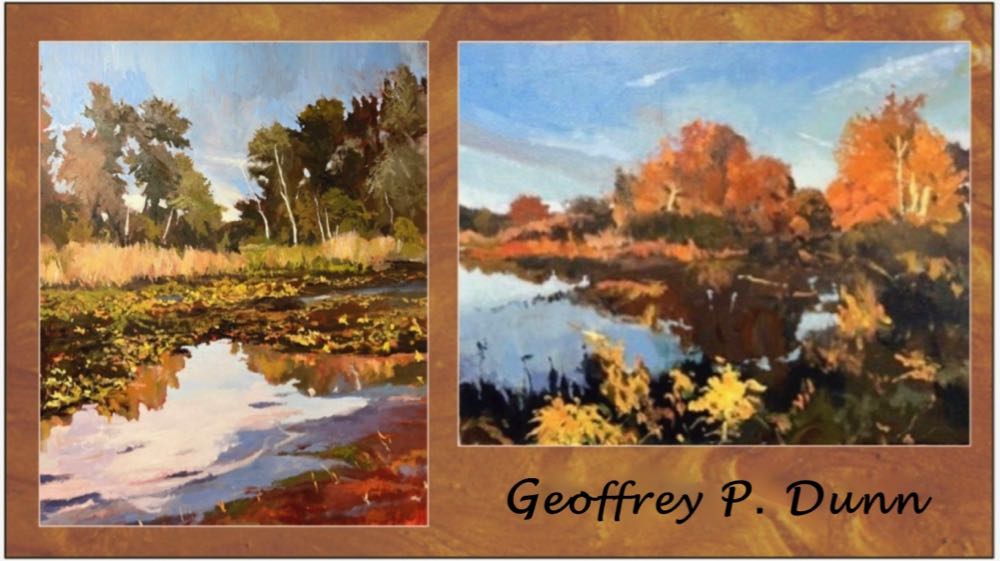 The Red Brick Gallery Holiday Art Show – Weekends November 10 to December 17
Opening Wine & Cheese Reception on Sunday, November 12  4 – 6 PM
After Pianist Gayle Martin Concert at 2 PM in Lincoln Hall
The Red Brick Gallery and Gift Shop's Annual Holiday Art Show & Exhibit spans six weekends from Friday, November 10 to Saturday, December 17, featuring one-of -a-kind, high quality, original artisan made gifts created by Red Brick Gallery Cooperative Member Artists: Cheri Anderton-Yarnell, Taylor Banner, Mark DeWalt, Angela Taylor Hardwick, Andy Johnson, Dennis Keyes, Jason Floyd Lewis, Karen Mortland, and Cathy and Jack Trzeciak.  Meet the Artists at a Wine & Cheese Reception on Sunday, November 12 from 4 – 6 PM following the concert by pianist Gayle Martin at 2 PM in Lincoln Hall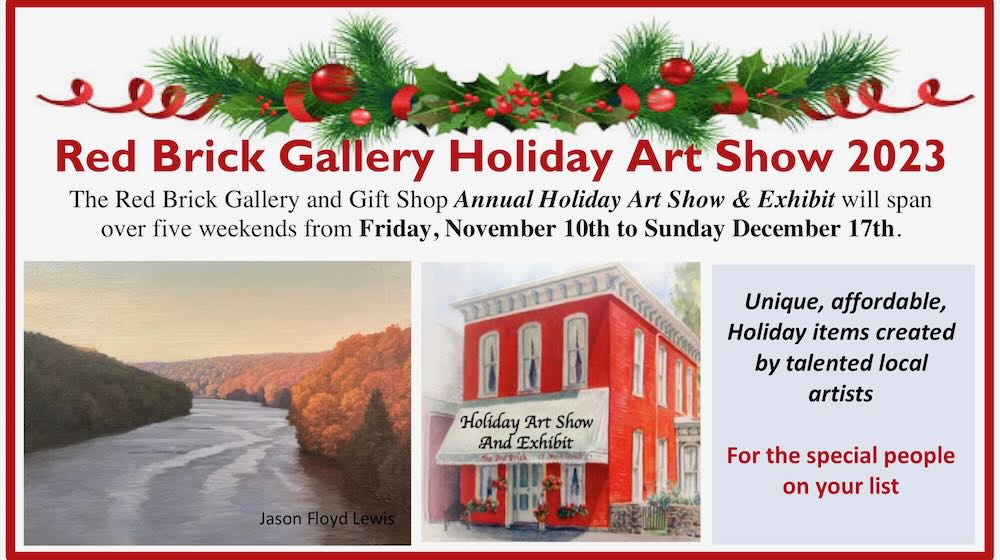 Check back soon for our webpages for all concerts and exhibits in 2023 Red Brick Gallery exhibit and Concert Season.
ARCA's new membership brochure also will be online soon.  You can sign up to receive newsletters and and information about ARCA's new 2023 season and membership events on this site.
Heartiest wishes for a Healthy and Happy 2023 – and the ARCA Season of Inspiration!
See you at concerts and exhibits in the coming year in the beautiful Allegheny River Valley!